In this guide, we have explained how to watch CrackStreams on Firestick. With so much content spanning across the internet, and most of them being paywalled, it gets difficult for the users to access them. So, they look for free alternatives. CrackStreams is a popular free website that hosts sports content from different regions of the world.
Name any sport and you are likely to find it streaming on CrackStreams. It is a freebie and doesn't even require you to sign up or create an account to enjoy your favorite sports content.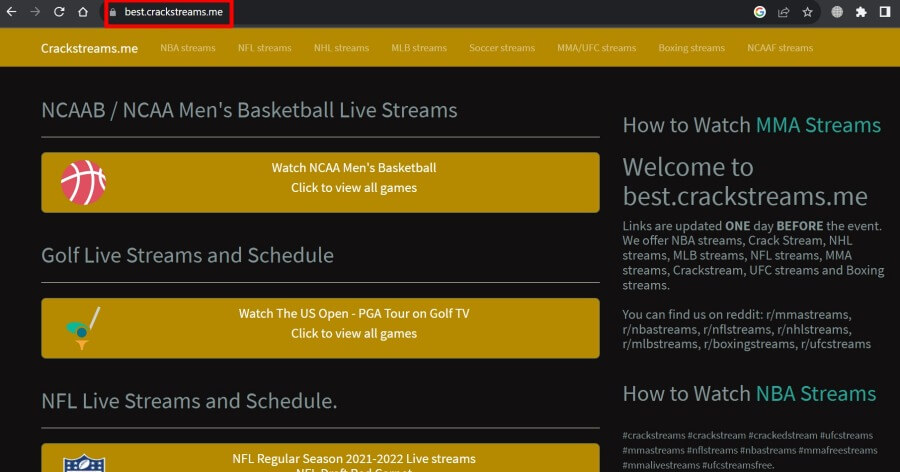 The CrackStreams website we are referring to in this guide is a clone website of the original CrackStreams project which was shut down a few years ago. I'm sure now you will ponder over the legality of watching premium content for free. Continue to the next section to understand the legal aspects of streaming content on CrackStreams.
Is CrackStreams Legal?
You won't find CrackStreams on legit application stores such as Play Store, Apple App Store, or Amazon App Store. Secondly, watching premium content for free on the web can be considered borderline illegal. Particularly, for CrackStreams and similar platforms, we cannot vouch if it is legal and safe for streaming content.
Any premium content available over and owned by notable streaming platforms like Netflix, Amazon, and ESPN has rules that distributing/re-distributing the content without permission for monetary benefit on the internet or through other mediums can have legal implications.
Note: We at GoogleChromechastHub do not encourage watching content distributed through illegal means. This guide just shares the knowledge of the platform that already exists. We have no affiliation or relation with CrackStreams.
How to Watch CrackStreams on FireStick?
You can use Amazon's native Silk web browser to watch content from CrackStreams.
Open FireStick and click on Find.
Then click on Search.
Type "Silk Browser" in the search and in the search result suggestion Silk Browser should appear. Click on it.
Under Apps and Games, you should see Amazon Silk browser. Click on Download to get in on your FireStick.
Once the Silk browser is installed, click on Open to launch it.
In the URL bar/search bar of Silk browser, type crackstreams.me and click on Go.
Once the website loads, if you see a pop-up regarding calibrating the website display, click on Cancel.
At the top of the website, you will see the tabs for streaming various sports.
Click any of the streaming links and you will be redirected to watch that content.
Keep in mind that while using such websites like CrackStreams you will come across tons of advertisements. Usually, through advertisements these platforms manage to make business. Frequent encounters with these advertisements may make your streaming experience boring.
Alternatives to CrackStreams
If you are not sure whether to trust a platform like CrackStreams for streaming content, then there are better alternatives you can opt for. Check the streaming services I have mentioned below to enjoy the sports content of your choice.
To stream content from these websites on FireStick, you will be required to download the Silk browser (or any compatible browser of your choice). Follow the steps described above for installing the browser on FireStick.
FuboTV
FuboTV is a US-based streaming service provider. It mostly offers channels for streaming live sports events. It has a presence in the US, Canada, and Spain. You can enjoy NHL, NFL, CPL, and all the popular soccer matches on Fubo.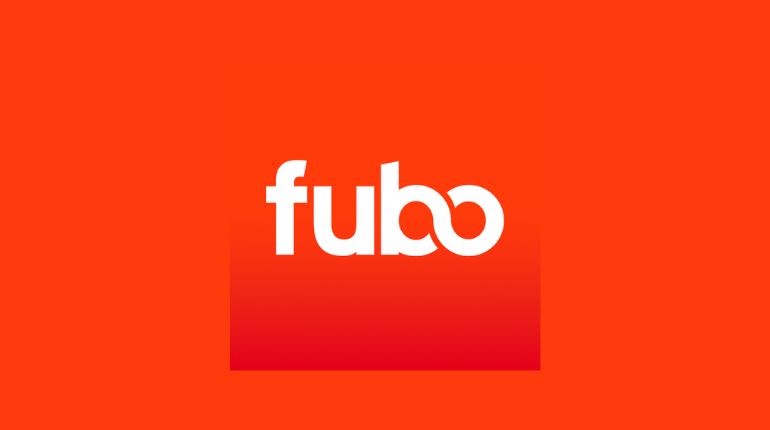 This streaming service is not free and depending on your region you have to subscribe to a premium package to stream content on Fubo.
DAZN
For streaming exclusive sports events, DAZN is a useful website that you can have on FireStick. It is not a free platform though and is limited to offering content in a few regions. It offers payment plans in monthly and annual terms.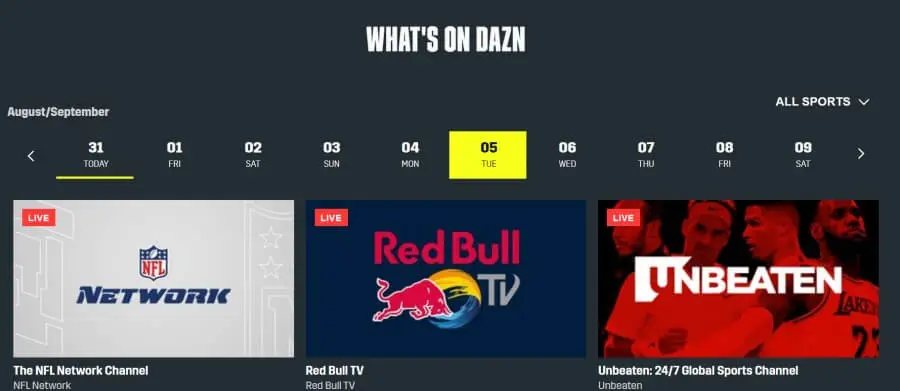 FotyVal
For streaming live football matches between prominent football clubs, FotyVal is the go-to website. You can access it via Streamplanet ws or tv.fotyval.com.
Stream2Watch
If you want all sorts of sports entertainment under one roof, then Stream2watch is the service to go for. With this streaming service, you don't need any subscription or account to watch sports content such as MotoGP, Formula 1, MMA, UFC, Boxing, Football tournaments, etc.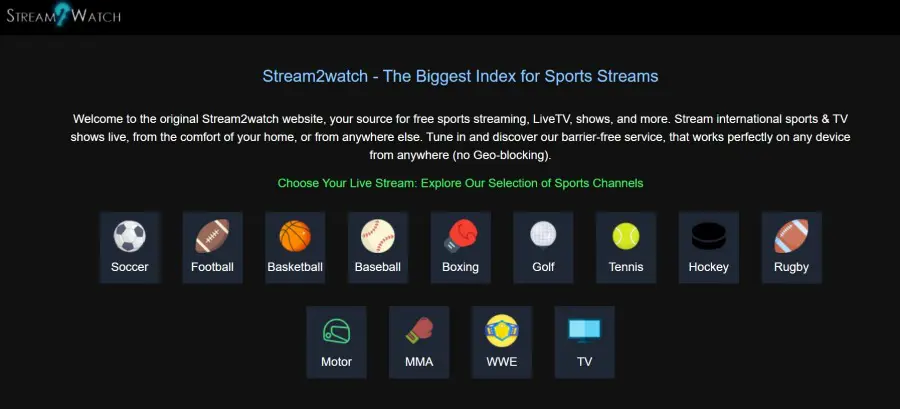 CricFree
As a free alternative to CrackStreams, CricFree is a useful streaming service that offers around twelve different sports categories on its platform. Most of the popular live sporting events can be found on CricFree.
Due to its nature of streaming protected content, this platform may be available in all regions of the world. You may use a VPN to check if you can use CricFree in your region.
Related | How to turn off TV using Chromecast without Remote
Let us wrap up this guide on how to watch CrackStreams on FireStick. If you are not sure about CrackStreams, you also have a few alternatives at your disposal to stream your favorite sports content for free. I hope this information was helpful.