Google Meet is the popular and official video calling app from Google which keeps updating from time to time. The latest update to Google Meet improves the background in the video call. During a video chat, you do not want to showcase to other participants the patchy wall behind you or that untidy bed in your room. Hence, you can replace the real background with artificial ones.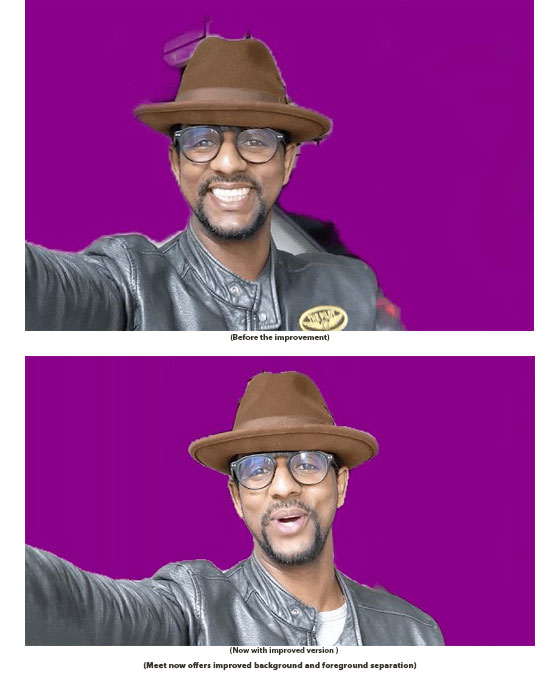 The said version update of Google Meet(web) is now available worldwide for all users. After installing the latest update of Google Meet, the background and foreground separation will be better. Google Meet already provides enough options like background blurring and immersive background. The accuracy in the previous version of the Meet app was not satisfactory.
The background effects can be processed in the cloud. This means that PCs are are not capable enough of high-end background effect simulation in real-time they can easily sync the effects without trying harder.
The new update in Meet automatically adjusts between device-based and cloud-based effect processing. Along with better experience in using the background effects. you also save around 30% of CPU power and a significant amount of battery. It is worth trying out when you next sit for a video calling on Google Meet.
The cloud processing of effects is currently supported by background blur and light adjustment effects. In the coming days, Google will also add support for cloud processing on other effects, such as background replacement.