Picture-in-Picture is one of the most useful features to increase the efficiency while using a video calling service or something else without compromising the other ongoing task. The feature was available on Android platforms for years now and is used a lot by users to watch Youtube videos while texting someone or video calling someone while browsing the internet.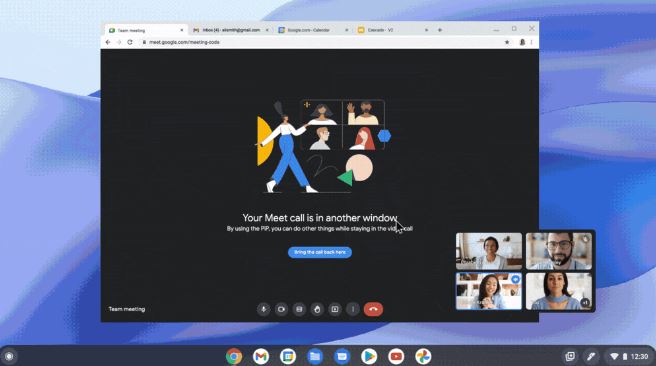 Now, Google Meet is bringing the feature to Chrome web browsers too so, users can use it on laptops and desktops. Previously, users were using the picture-in-picture mode for group meetings using the Google Meet app on smartphones. And now, they can do the same on their Chrome web browsers, Google has made the change official and it will roll out for all starting 16 June 2022.
The feature will allow users to use the picture-in-picture mode for up to four tiles of video meeting attendees. The video meeting window will flow on top of other apps and you can do other things in the background. Users can also pin multiple video feeds allowing them to adjust the view in the way they require. Users can also mute the call, and control the camera while being in the picture-in-picture mode. The picture-in-picture method will show the chat messages, hand raise, and join requests too.
All the changes can be experienced once the update is available to users. The feature will be available to all the Google Workspace customers, as well as legacy G Suite Basic and Business customers. Users with personal Google accounts will also be able to use the feature once it comes out to all.