The long wait for Chromebook users ends, as Minecraft Bedrock Edition is officially available on Chromebook. Minecraft is one of the most popular game of all time. The Minecraft was developed by Mojang, the company has sold over 200 Million copies over the years. Moreover, Minecraft has more than 126 Million monthly active subscribers.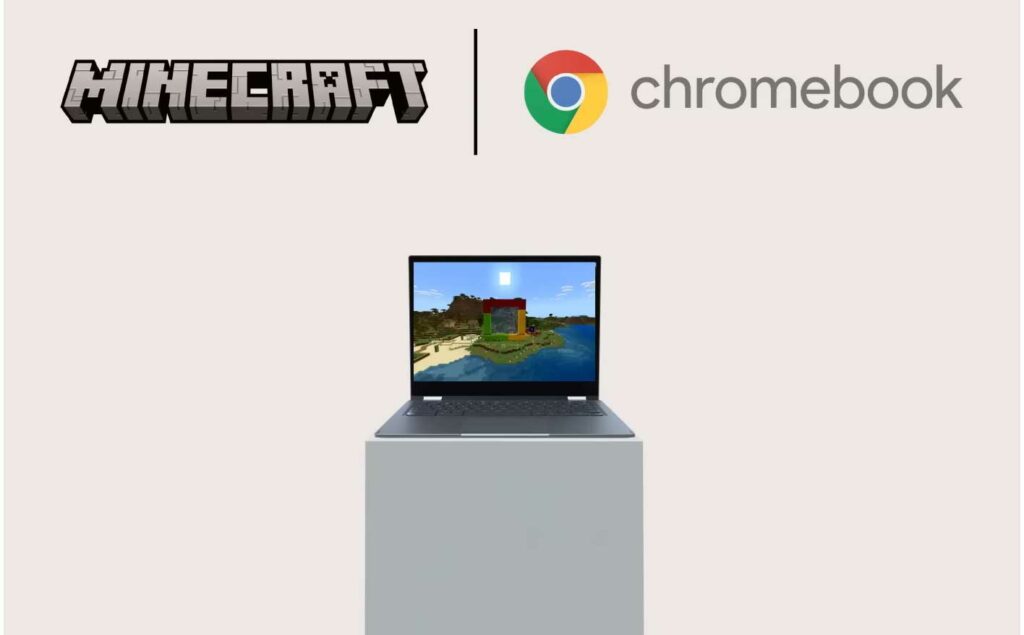 Minecraft is available on all the major platforms in the market. un fortunately on Chromebooks it was not available officially till now. As the company has announced that Minecraft is available to purchase from Google Play Store on Chromebook.
Talking about availability, Minecraft is available on almost all the Chromebooks which were launched in the last three years. Moreover, recommended device specification to run the game flawlessly is posted below.
Minimum Recommended Requirements to Run Minecraft on Chromebook
Operating System: ChromeOS 111
System Architecture: 64-bit (x86_64, arm64-v8a)
Processor: AMD A4-9120C, Intel Celeron N4000, Intel 3865U, Intel i3-7130U, Intel m3-8100Y, Mediatek Kompanio 500 (MT8183), Qualcomm SC7180 or better
Memory: 4 GB RAM
Storage: Minimum of 1 GB game installation, maps, and other files
In Minecraft Bedrock Edition on Chromebook, you also play the newly announced Trails and Tales update of the game. The new update also comes with new features through which you can share camel rides with friends and leave each other messages with the new, editable hanging signs.
If you have a Minecraft subscription on Android then you just have to pay $13.99 to play it on Chromebook. On the other hand, if you don't own a subscription of Minecraft then you have to pay $19.99 for both ChromeOS devices and Android.