If you've played at least one computer game, then you should've heard about Minecraft, one of the most popular games of all time. It is a sandbox game developed by Mojang. Minecraft is the best-selling video game of all time. 200 million copies of the game were sold over the years and, there are roughly 126 million monthly active users as of 2020. The game is available for all major platforms, but unfortunately, it is not available for the Chromebook. In this guide, we'll tell you how to install and play Minecraft on Chromebook.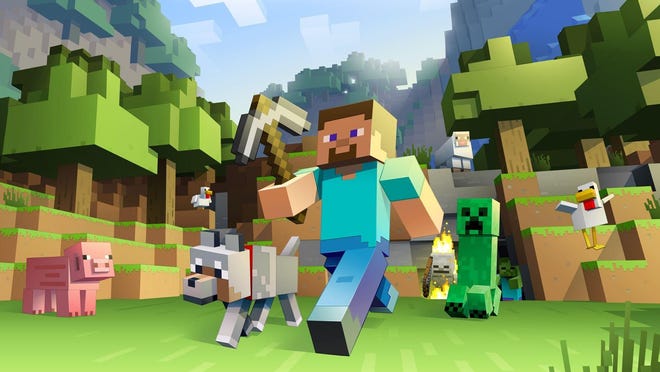 As said earlier, Chrome OS doesn't natively support Minecraft. But, Linux does and we can run Linux apps on Chrome OS for a while now, which means we can run Minecraft with the help of Linux on a Chromebook. Moreover, you can run many other apps like iTunes on Chromebook.
Steps to install and play Minecraft on your Chromebook
But before we get started, make sure to do the following.
Prerequsites
Update your Chromebook to the latest version.

Open 

Settings

 and look for the

 Linux(beta)

 tab. 

Click on 

Turn on

to activate the Linux(beta) feature.

A pop-up asking for your permission to install the Linux OS on the Chromebook will come up. 

Click on 

Install, 

the installation will be completed quickly.

Use the Linux Terminal to install any application that supports the Linux OS. It will be there in the launcher.
Linux and Chromebook handle files differently, so keep that in mind.
Install Minecraft on a Chromebook
Make sure that GPU acceleration is enabled on your Chromebook, for smooth and stable gameplay.
Go to Minecraft website

to download the Debian/Ubuntu file.

Move the file into the Linux section. Install the file by double-clicking on it, give it some time to complete.

Launch Minecraft from the App drawer or go to the Linux folder, where you'll find it.

Log in with your Minecraft account. The latest release will be downloaded and, the game will restart.

If there are installation errors, open the Terminal app and, execute the following commands. After that, run the Minecraft.deb file.
sudo apt-get update

sudo apt-get upgrade

sudo apt-get install default-jdk
Hope you were able to install Minecraft on a Chromebook with the above steps. Since Chrome OS supports Linux apps, it has become a lot easier to do this. With this technique, you could install any game/app from the Linux environment. However, if you get any problem following the method above, then kindly use the comment box to communicate with us. For more Guides and latest news stay tuned.