Earlier this year in Google I/O 2021, the company has given the new feature on Wear OS that makes installing apps on smartwacthes very easy. Similarly, now you can install the Android TV apps from your smartphones through Google Play Store. A reddit user r/avigi posted a screenshot that shows the ability to install apps on Android TV. Although there is not any official confirmation related to the new feature.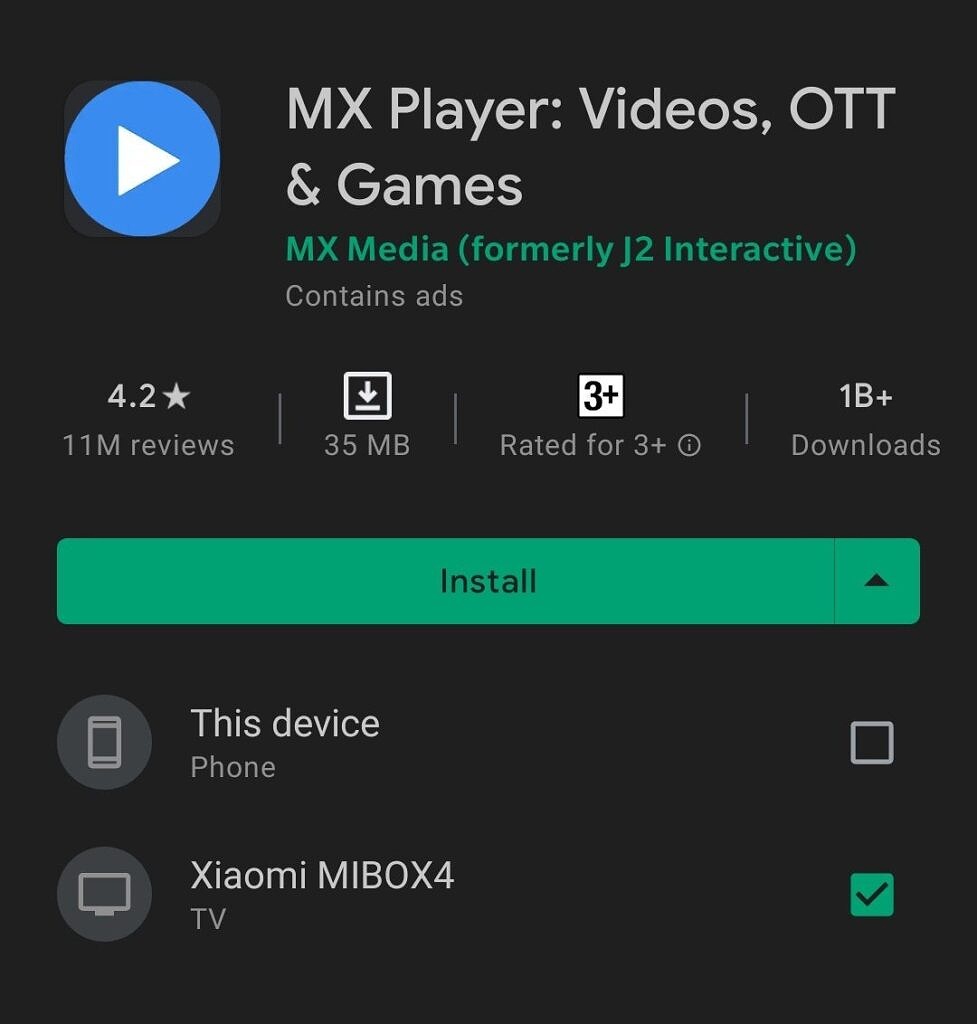 Earlier you can install the app on Android TV by opening the play store on the TV itself. Now with this feature it will be very easy for users to install new apps. You just need to have same account on your Android phone and an Android TV.
According to the screenshot shared, when you open an app page (if its compatible with Android TV) you will see a drop-down menu that asks you to install on this phone for on your Android TV. If you want to use the feature its important tell you that currently the new feature has been rolled out on limited number of users. In near future will see the new feature is available for everyone.
When the update is available to everyone, we will get back to you. Stay tuned for more news and leaks related to Chromecast and Android TV.