Peacock is a streaming service owned by Comcast. It is managed by NBC Universal, and in a recent presentation to its advertisers, the streaming service has revealed its updated user interface. A few new features have been integrated as well.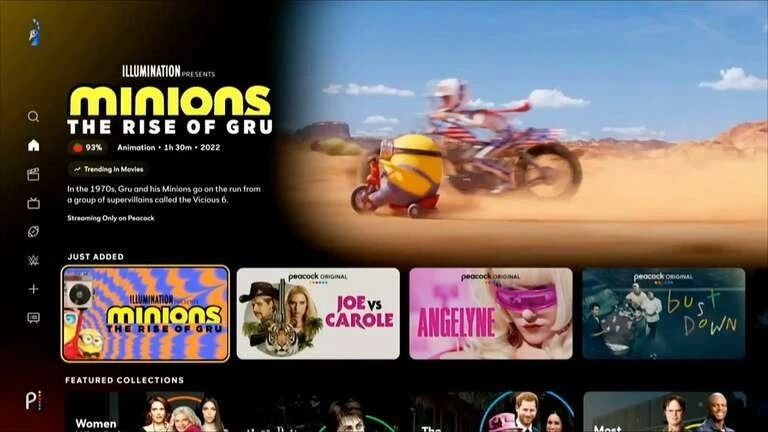 Viewers can now enjoy a new feature to watch the highlights of the English Premier League. However, they do not have to wait for the game to be over to go through the highlights. Right when the game is in progress, viewers can traverse through the game and select the highlighted moments and re-watch them.
The new interface has a few features embedded at the bottom of the screen that the audience can use to enjoy their favorite moment from the game. Peacock TV has also joined hands with Universal picture to release three original movies. Besides, after Bravo shifted its base from Hulu, now all of its content is available on Peacock.
Now, let's talk about the aesthetics of the new Peacock streaming service interface. It showcases a new vertical navigation panel. This one replaces the horizontal menu from the previous interface. The new panel highlights what are the various services that the NBC Universal streaming app is providing. Further, the navigation panel makes way for the search tool, categories of content, etc.
Even each piece of content now displays a synopsis of the story it has to offer. Instead of clicking the More Info button to view the details of the program, the audience can directly view what the overall movie or TV series is about. It kind of saves time for the binge-watchers who are always on the hunt of enjoying engaging content.
The More Info button is still around and it now shows information such as the rating of the content, the crew associated with developing the movie such as the cast, and the director. As per the latest reports, in the first quarter of 2022, Peacock TV saw a significant spike in the user base with around 4 million new subscribers.