Google starts rolling out a new firmware update for its Pixel Buds Pro that includes the full 5-Band Equalizer. The feature arrives along with Pixel Buds Pro version 3.14. In the new feature, you can adjust 5 different frequency bands(Upper Treble, Treble, Mid, Bass, and Low Bass). Moreover, the update comes with 6 presets that are made by Google engineers.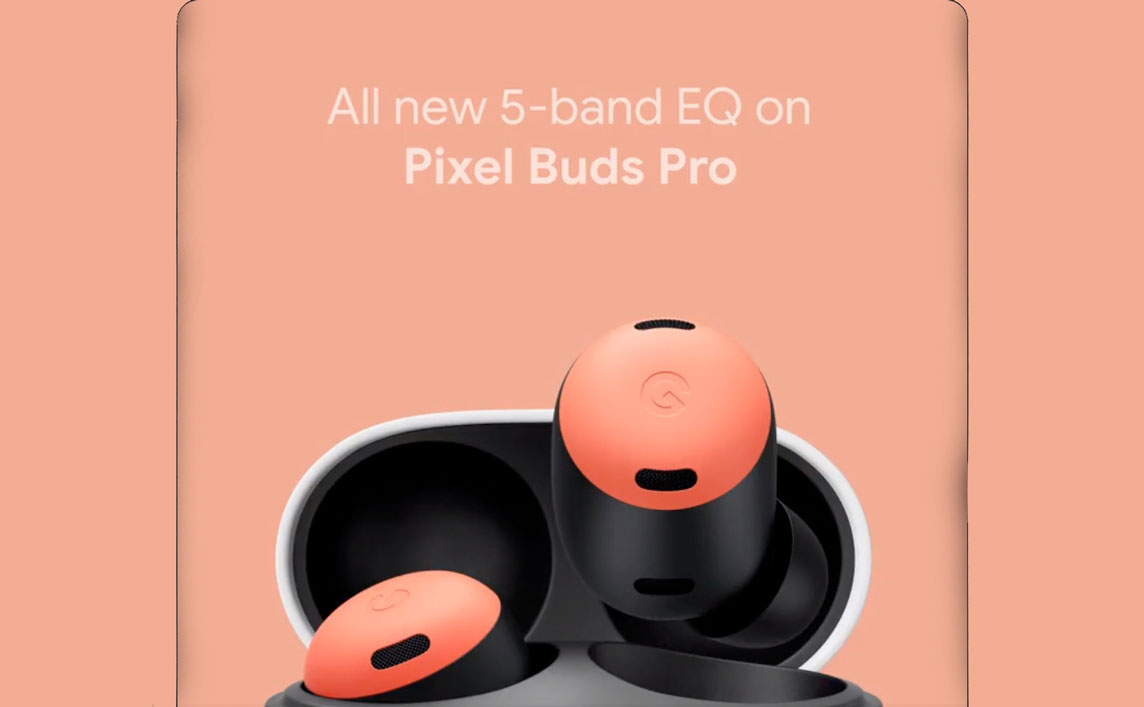 Once you configured a setting you desire in the Pixel Buds app, it will remain the same setting for you no matter from which device you're listening. Along with the new 5-Band Equalizer that was promised earlier, the new update also comes with general bug fixes. That includes the controls for left/right balance and more.
To get the new update you should make sure that your Pixel Buds App is on version 1.0.474476083 or newer and your Pixel Buds Pro should be running on firmware version 2.14 which was rolled out in August 2022. Google will be rolling out this update slowly over the next week.
The Pixel Buds Pro update will take around 10 minutes to install, make sure the earbuds and charging case has a sufficient battery. After installing the update do share your experiences with us via the comments below.