Assassin's Creed is a popular game series and a personal favourite for many of us. Each title in the franchise is an open-world game packed with adventures for the gamer to explore. Google Stadia used Assassin's Creed Odyssey as a reference to showcase its AAA gaming capabilities. Ever since then, games from the franchise re-released on Stadia. And now Google lets you play Assassin's Creed Valhalla for free on Stadia for a limited period.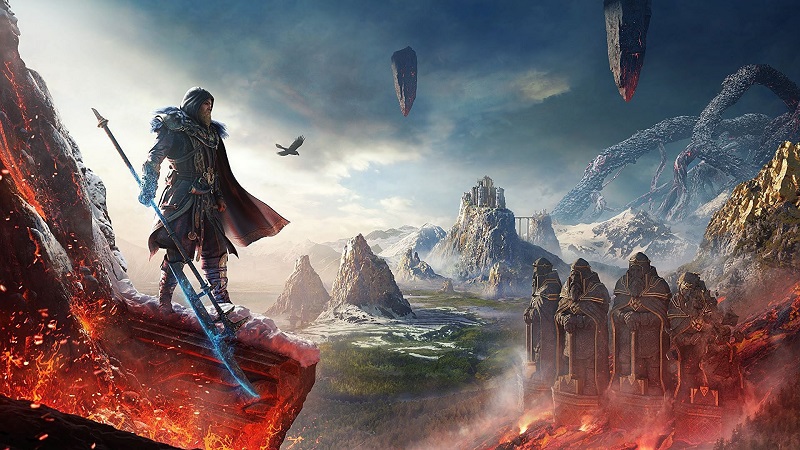 Google Stadia is now slowly picking from its falls. Google is running multiple promotions to get it back on track. One such promotion is the Free Play Days which lets the user play a game for free for a couple of days. 
Play Assassin's Creed Valhalla for free
Assassin's Creed Valhalla isn't the only popular AAA game listed in the Free Play Days. Google listed other titles like F1 2020, Rainbow Six Siege and Madden NFL 22 in the past as part of the promotion. Google Stadia Pro users could play these games for a limited number of days. 
Valhalla might be a treat for many gamers who enjoyed its vast open world and gameplay only through YouTube or Twitch. However, keep in mind that you could only have a title from Free Play Days for a couple of days. After which you'll have to return. But you could keep it in the collection if you pay for it. Google will also retain your save game inside the game. Stadia Pro users can enjoy AC Valhalla for free from February 24 to February 28, 2022. 
4 days might be enough for many die-hard AC fans who can't spend thousands on upgrades. Even though many have criticized the game by saying it strays too far from other AC games, we believe it is a must-play title from the franchise. The game looks great and feels well built, something Ubisoft often forgets. Still, even though Eivor is a fun character, he's far from Ezio and Edward Kenway.