Google Chrome might be the best browser for feature additions and updates. The Chromium-based browser revolutionized the way we use the internet. Chrome forced other players to switch to Chromium-based browsers, including Microsoft. There was only one thing about the browser that remained unchanged for the past eight years. And now Google updates the Chrome logo almost after eight years. However, there isn't that much difference between the last one and the updated one.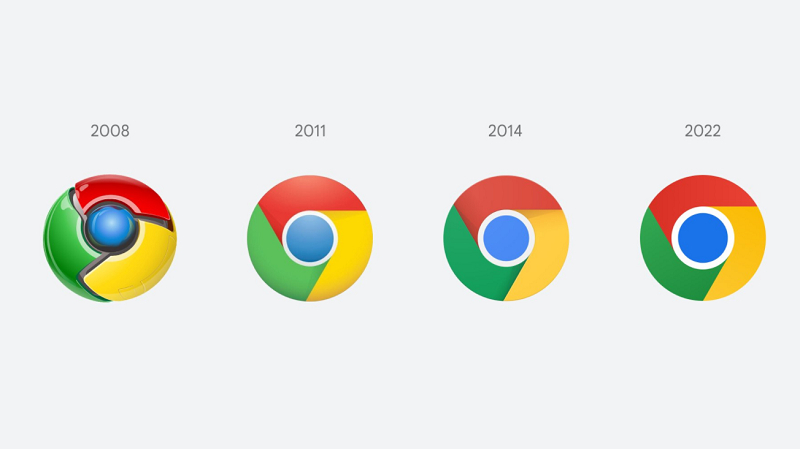 The first logo Google used for Chrome had a 3D feel to it. It has remained so till 2011. Google then updated it to something that felt somewhat similar to what we have today. After three years, Google updated it to what we're all used to today. Since 2014 Google didn't touch the logo for once.
Google updates the Chrome logo.
As we said, the changes are very minimal with this upgrade. Many won't even notice it. But if you're curious as to how it looks, here are some of the changes in the updated logo.
Google stripped any 3D effects that were retained in version 3. The shadows between the red, green and yellow sections are now gone. The image appears to be completely flat. It now looks like a top view of an engineering design. The blue circle in the centre has been slightly enlarged. Google has also increased the spacing between it and other colours. The colours appear to be a lot darker. You can confirm the same from the given picture.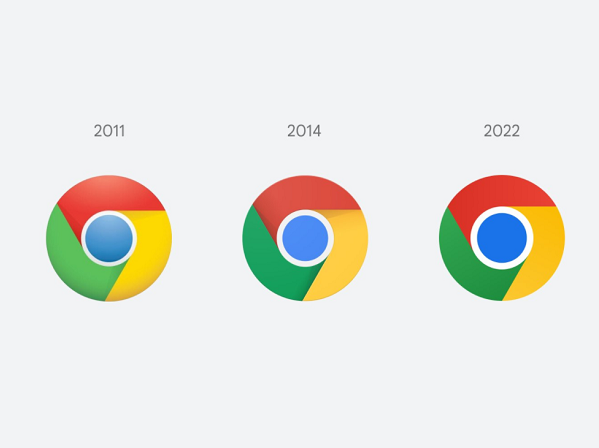 Elvin, a Google Chrome developer, notified us of the change in the logo. It seems the logo will take shapes and forms depending on the operating system. Chrome on macOS will have a more 3D like logo, whereas Windows users could enjoy the new flat logo.
Some of you might have noticed a new icon in Chrome's Canary update today. Yes! we're refreshing Chrome's brand icons for the first time in 8 years. The new icons will start to appear across your devices soon. pic.twitter.com/aaaRRzFLI1

— Elvin ? (@elvin_not_11) February 4, 2022
The update won't be immediate and could take weeks or months to reflect. Until then, feel free to admire the beauty of the old one.