Chromebooks are great for office and educational use. However, most users who buy them are often looking for a cheap bargain. But as technology has improved drastically over the years, these devices can do a lot more than we can imagine. Gaming is where we could feel the advancement in technology. We've come a long way from beefy gaming rigs and hardware to game streaming using platforms like Google Stadia. So in this guide, we'll show you how to play Fortnite on Chromebook. You can use this method to access most of your favorite games from your device.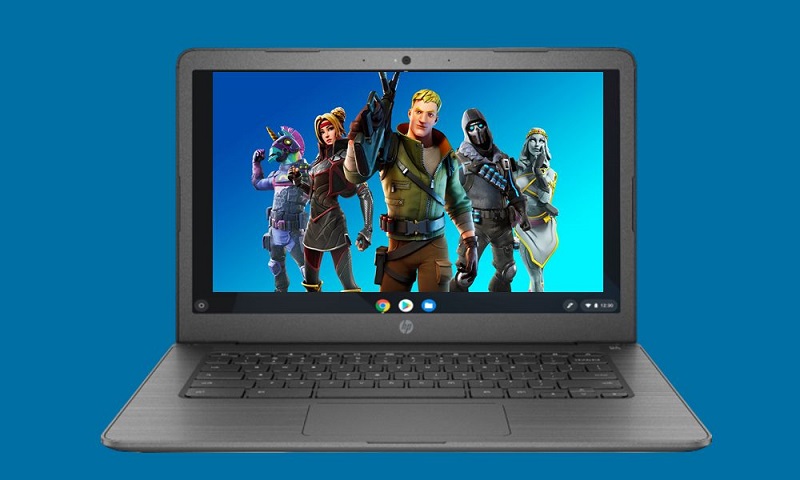 It is a game that doesn't need any introduction. It's one of the many last-men-standing sandbox shooting games from Epic Games. Fortnite is available on most gaming platforms, including PC. However, there is no easy way for Chromebook users to access the game. That might likely be because of the hardware requirements of the game. 
Steps to Play Fortnite on Chromebook
Fortnite might never come to Google Stadia as the CEO of Epic Games made it clear that Google Stadia lacks a strong user base. However, we do have a better choice. Geforce Now from Nvidia might seem to have implemented Google Stadia the right way. But the only drawback here is that Geforce Now is not available in every part of the globe. So if you're planning a world tour with your Chromebook, Fortnite might not work even if the hotel Wi-Fi meets the speed requirements. You could also use the Chrome Remote Desktop plugin to access Fortnite from a PC. However, this method might feel stupid as the initial thought is why would someone need a Chromebook if they have a PC to play Fortnite.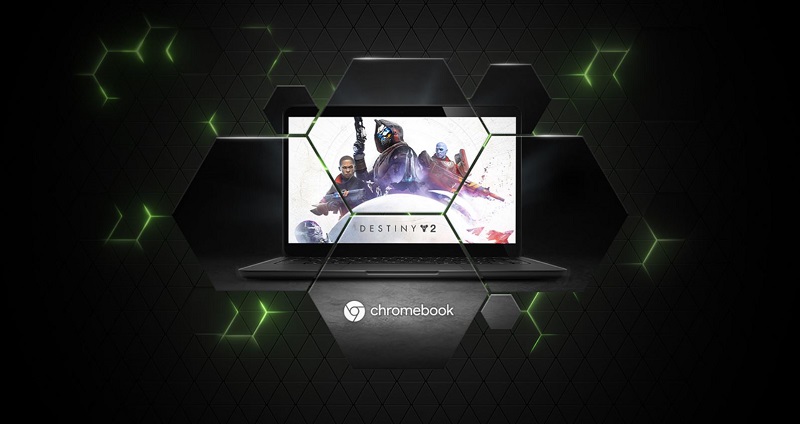 If you already have an account on Geforce Now, you'd probably know how to access Fortnite from the service. But if you're someone who hasn't yet heard of Geforce Now, follow these given steps to play Fortnite on your Chromebook.
Open 

Geforce Now

 on your Chromebook.

 Click on 

Login

, and you'll get redirected to the login page. 

Click on 

JOIN TODAY

 to create a new account.

You now have to click on 

Play Now

 from the next page. 

Select your plan. Fortnite is available for free members as well. So we'd recommend that you start it like that. 

Click on 

Create Account

 and enter your details and set a password. 

You'll have to verify your account before proceeding.
Now that you've created your account, you can log in to Geforce Now. Click on Login and select NVIDIA to log in using the account you just created. Once you've logged in, you can now search for Fortnite. 
Select Fortnite and tap on

Play

.

Fortnite is from Epic Games. So you'll have to log in to your Epic Games account as well. 

Click on 

Continue

 and log in to your Epic Games account. 

If you don't have an Epic Games account, we'd recommend that you associate one with your Gmail as you can set it up quickly. Purchasing a game on Epic Games is straightforward and doesn't require any guidelines. Just search for the game and click on Get to buy it. 

Fortnite will automatically open up once you open the game, and you can play it on your Chromebook with ease. 
You can hold the Escape button to exit the full screen if you wish to close the game. As we said, this might be the easiest and safest way to play Fortnite on a Chromebook. Some guides suggest you sideload the Fortnite APK on your Chromebook. Be warned that it might be a nightmare for even the most high-end Chromebooks out there.