NFL 2023 season is almost here, and YouTube and YouTube TV are also ready to stream this sporting extravaganza. It is always better to view NFL via YouTube in Full HD quality and on any smart device. Earlier, it was limited to TVs and some other devices.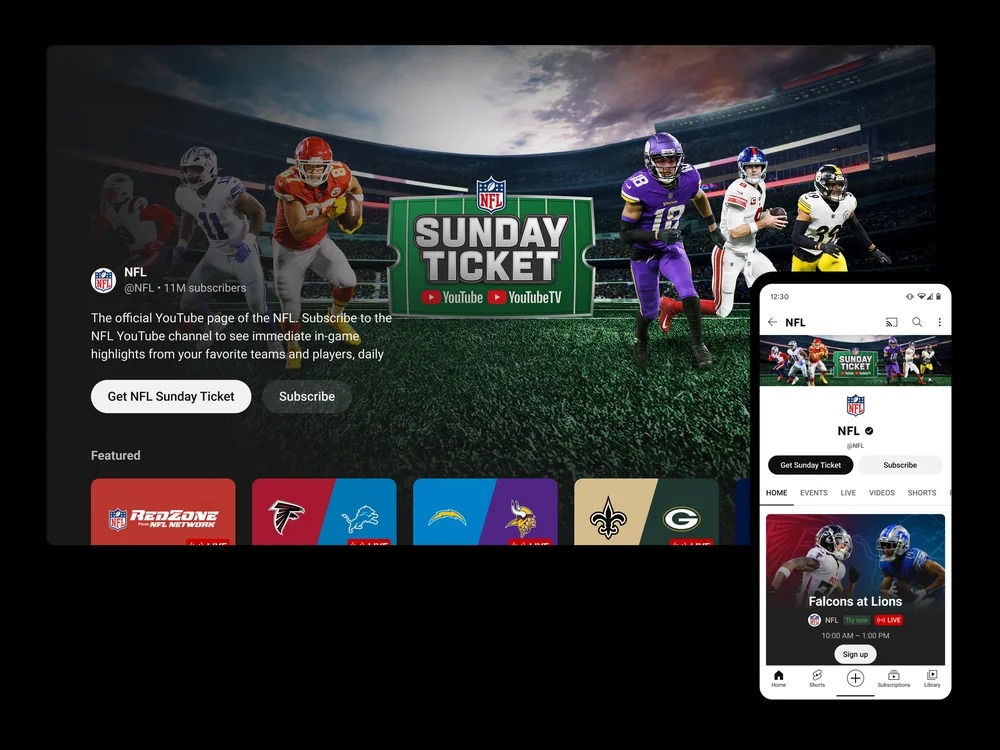 Must See: How to cast NFL Game Pass on Chromecast
In addition to the already present luxuries of YouTube TV, the internet streaming platform is set to bring six new features which will enhance your NFL Sunday Ticket. There's also an additional Flexible payment plan that enables better management of your finance.
YouTube New Features for NFL Sunday Ticket
Multiview Combinations Feature
The users can now enjoy both the FL Sunday Ticket and other sporting events live side-by-side. For example, the user can watch NFL Sunday Ticket with NFL Redzone at the same time. The feature will be live on both YouTube and YouTube TV.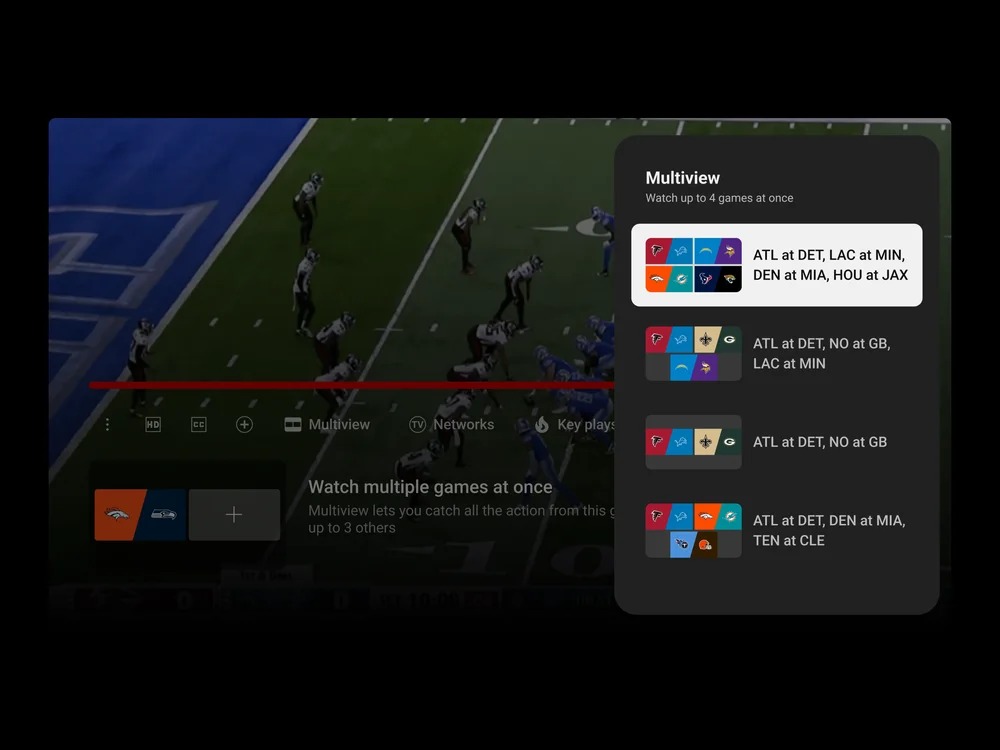 It is a great blend of both worlds if you don't want to miss any important match. Or, you could also watch live highlights of previous action and important events during the gameplay.
Live Chat and Poll
What's better than chatting with fans and answering some polls about the match? YouTube will bring the ability to chat live and participate in polls for immediate feedback.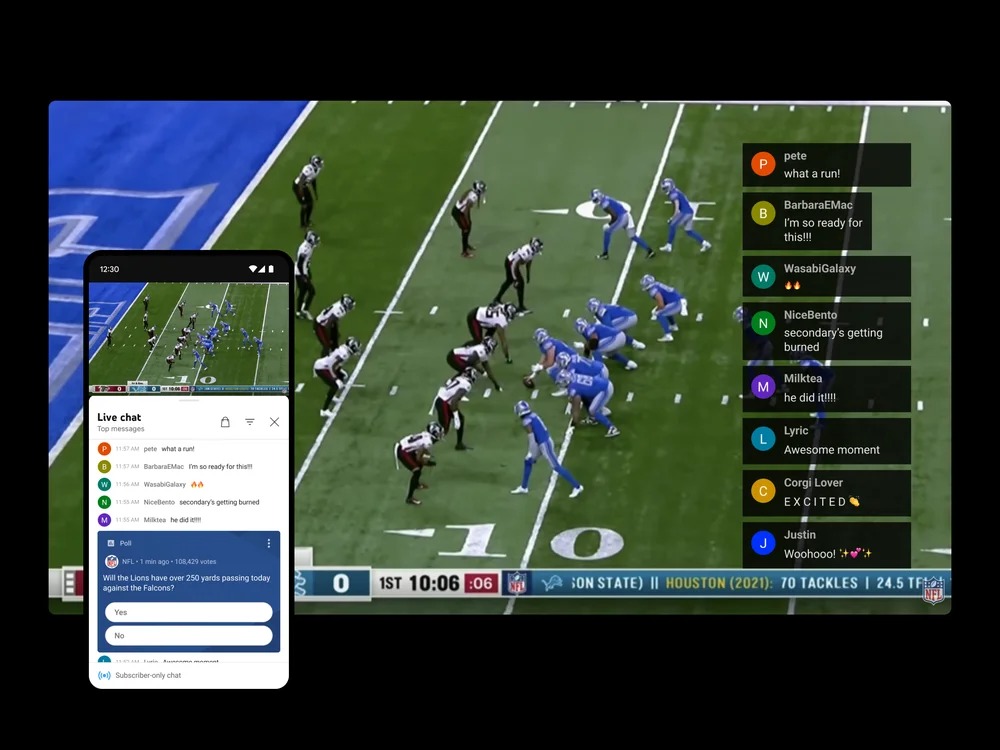 It is great to create engagement and offers a much better viewing experience.
Key Plays
It gives users the ability to watch the major highlights of the game, in case missed those in live action. However, the feature is limited to the users who are watching the Sunday Ticket on TV.
It is a great feature if you want to revisit a huge hit or a setback shot if you'd like to watch it again. We expect the feature to arrive on mobile devices too in the near future.
Real-Time Highlights via Shorts
Starting this Sunday, the YouTube Shorts will show real-time highlights of the gameplay. The live highlights will carry a distinctive red "Live" ring around the Channel Icon. The ring will further take you to every Short that has been uploaded by the channel. It will be easy for the subscribers to catch up on the important highlights during the NFL Sunday Ticket game.
Flexible Monthly Payment Options
Giving the users more independence for payment, the users can opt for monthly payments which will cost $99.75 per month. However, subscribing to the new payment schedule won't let you cancel a Sunday Ticket Subscription in -between.
Along with the NFL Sunday Ticket subscription, YouTube is giving the option to subscribe to Max for four months free.
Must See: Streaming Dominance Soars: New Report Shows Record TV Time Achieved
YouTube has not left any stone unturned to offer amazing experiences while viewing the NFL Sunday Ticket. It appears that the team behind YouTube TV is working diligently on the feedback it received during the previous few months.