AMC+ is a streaming service from the American entertainment company AMC Networks. It's often called the premium streaming service that gives the user the best from AMC. This includes AMC, BBC America, IFC, IFC Films Unlimited, Shudder, Sundance Now and SundanceTV. Now it seems AMC+ is all set to launch in Canada after its success in the US. Last year we saw the success of many streaming services, and we believe AMC+ might've been among the top.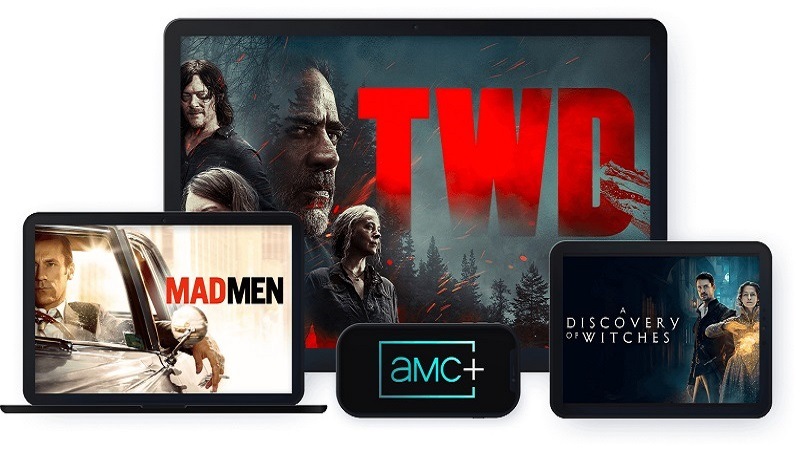 The announcement came from the AMC officials during the company's Q2 Earnings Call held on Friday. According to AMC Networks, they'll launch the AMC+ premium streaming service in Canada by the end of August. The officials also said that the service will be initially available on Apple TV Channels and the Amazon Prime Video Channels.
AMC+ Launch in Canada
Even though the AMC officials didn't give us an exact figure, the service is expected to reach roughly 9 million subscribers by the end of 2021. AMC Network has now confirmed its goal of achieving 20-25 million subscribers by 2025. This new decision to launch the service in Canada indicates the growth and momentum it had received in just a year. AMC also seems to have plans to release the service in other international markets.
AMC didn't give us the list of programs and contents that can be accessed from Canada. We strongly believe there won't be any regional restrictions. But we are concerned about features like early access. The one thing the led to the removal of the AMC and its associated networks from popular networks like TDS. We wonder how well it does in Canada. Especially when AMC is offering early access to the 11th and final season of The Walking Dead. Which happens to be a long-running series on the network.

Pricing also remains another concern, and as of now, AMC+ is available in the US for $8.99 a month. In the US, the service is available on platforms including Apple TV, Amazon Prime Video l, YouTube TV,Sling TV, Roku, Xfinity, DirecTV, and Dish Network. We hope it won't take them long to expand their reach in Canada and other international markets.