Google and Roku are not on good terms which we'll discuss later in this article. Nevertheless, its implication has taken another step now as Google implemented a new way to access YouTube TV on Roku by embedding an option at the menu screen of the main YouTube App.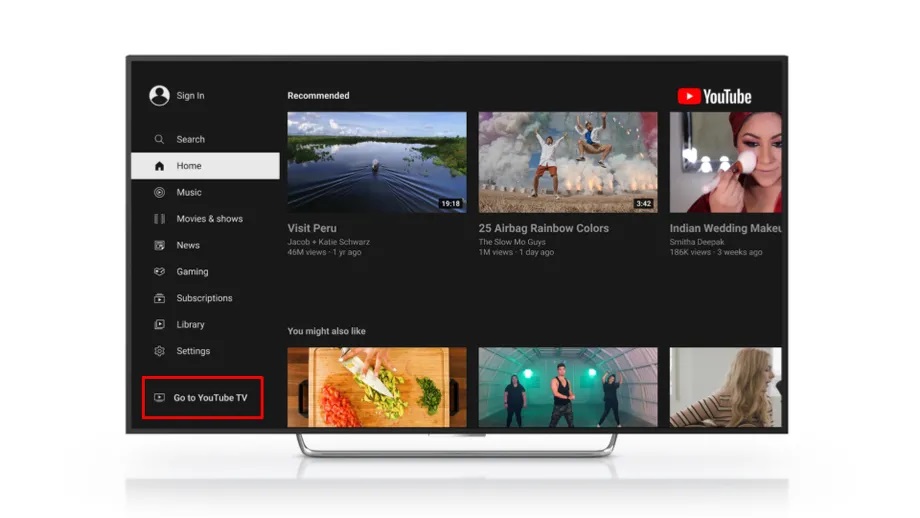 Must See: Google to seize Google Play Movies; TV app service on Roku and LG, Samsung, Vizio TVs in June
In a sense, it's an ingenious move by Google by letting people access YouTube TV directly from the main YouTube app.
What's all this fuss about?
If you're unversed the whole crux started a week ago due to their broken-down negotiations related to the renewal of YouTube TV's presence on the Roku streaming platform. As its result, YouTube TV was no longer accessible on Roku. But hey, Google, as you know is the place where some of the greatest geniuses on the planet exists, come up with this ingenious workaround.
We came to know that the YouTube users will start seeing a "Go to YouTube TV" option in the main YouTube app in the next few days. Once they select that option, the YouTube App will be switched over to the standard YouTube TV user experience. It seems, the option is coming to Roku devices as soon as possible as it's the need of the hour, but will also come to YouTube on other platforms as well.
Roku Unhappy…
So, do you think Roku will be happy with this ploy? Exactly no, on Friday afternoon, Roku responded to Google's latest move by calling the firm "an unchecked monopolist." Roku also criticized Google's ingenious move to bundle the services together as an example of its "predatory business practices."
Though the cold war is at its peak, Google says it's "still working to come to an agreement with Roku to ensure continued access to YouTube TV for our mutual customers,". And it adds the YouTube TV app remains usable for those who already have it installed.
Also Read: How To Reinstall Google Chrome on Mac
While we've to wait and see what the final verdict of this legal fight will be, Roku is adamant in its words and argued that Google's requirements are vague and will lead to higher prices for its products. Anyway, a Roku user or any other steaming stick user, what do you think of the ongoing battle? Drop your views in the comments.