Chromebooks are now getting famous due to their lower prices and better performance compared to Windows running laptops of the same price. Also, it is better than tablets since they are costly and don't offer the functionality that Chromebooks offer. Since the pandemic and lockdown started, video calling apps like Google Meet, Microsoft Teams, and Zoom have gained popularity. The companies have seen a massive surge in the number of users. Most parents prefer a Chromebook over a tablet or a laptop for their kids for online classes.  With the new update, Google has announced that the Google Meet app will be pre-installed in Chromebooks. Like this, Microsoft has integrated Microsoft Teams into the latest Windows 11's taskbar.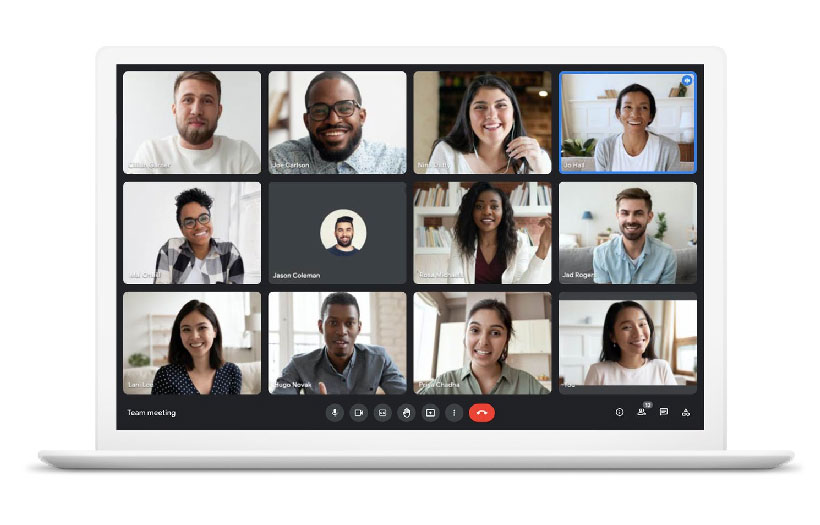 Earlier, Google has partnered with Zoom to launch their app for Chromebooks in Google Play Store. Ever since the launch of Chromebooks in 2011, Google has improved the compatibility of the same. Existing users will not have any changes because you might have already installed the same in your Chromebook. Now you can open Google Meet within the launcher. For new users who will be buying Chromebooks will not need to install the same on your device. Apart from this, Google has stated that the performance of Google Meet has improved with the new updates.
The new changes include adapting video calls to different networks and improved video call quality during screen sharing. Further, the latest update for Chromebook also brought a new set of emojis, which can be accessed within the search bar. Also, the same can be accessed with shortcuts, i.e., by holding the Search + Shift + Space keys. You can also access this by holding Home Key + Shift + Space keys. If you don't mind sharing the article, please do share and stay tuned with us for more news like this.