Looking for the best monitors for Chromebooks 2022? Then this guide will provide you with sufficient options to select an external monitor for better and larger viewability. Usually, entry-level and mid-range Chromebooks have a minimal display attached to them. If you prefer watching videos in 1080p or higher resolutions, having an external monitor will be beneficial.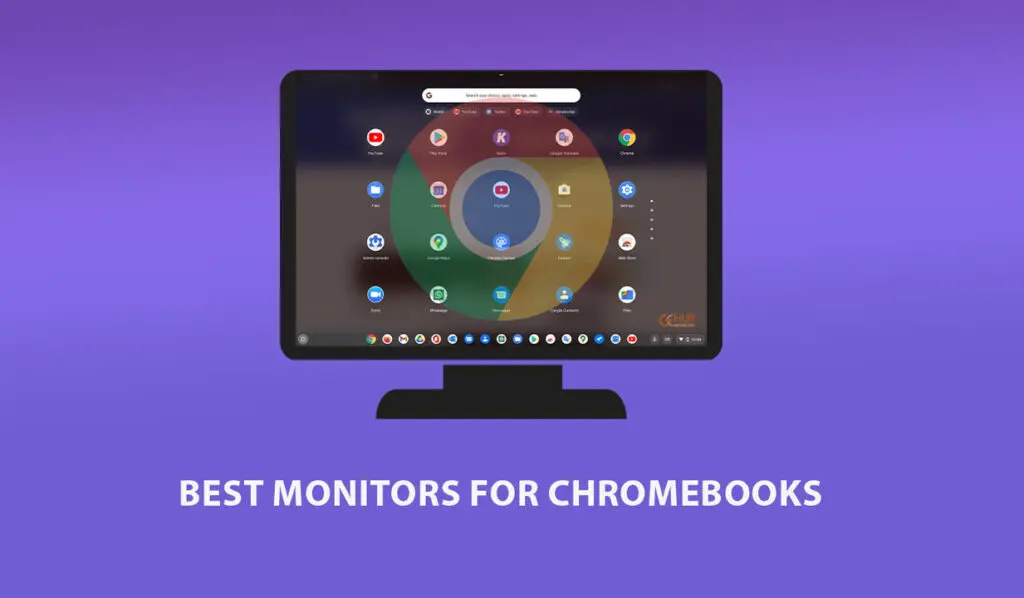 Moreover, an external display for Chromebook is very useful for multitasking. So below we are listed some of the best display monitors for Chromebooks.
Best Monitors for Chromebooks 2022
I have briefly mentioned the specs of the best monitors for Chromebooks you may be looking for.
BenQ EW3280U 32-inch 4K Monitor
This monitor from BenQ comes loaded with a  lot of features. USB-C connectivity for improved connection, premium speakers delivering the best audio quality, HDRI optimization, etc.
It boasts of the Brightness Intelligence Technology system. This optimizes the performance of the display and keeps your eyes safe from the light emitting from the display. To keep your work or entertainment view comfortable for your eyes, this external monitor comes with a height-adjustable system.
Dell 2722HX
If you are looking for a budget monitor, then look no further. Here is the 27-inch slim monitor for your Chromebook. It has a tilt adjustment feature to get the best from the viewing angle. You may even use a compatible VESA mount.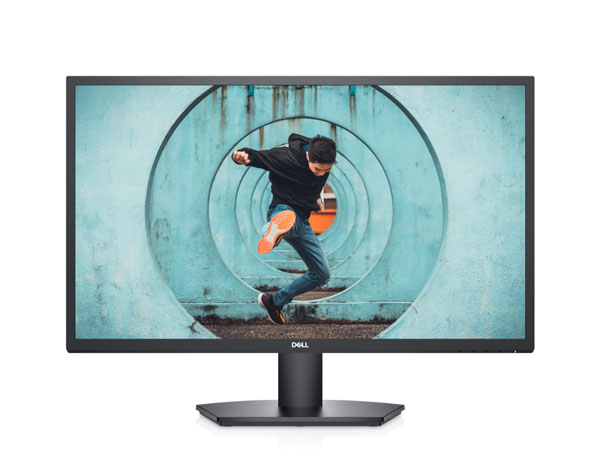 With the Dell 2722HX, you get a flicker-free, anti-glare screen. Using Dell Easy Arrange feature to manage multiple apps on a single display.
SANSUI 27-inch Monitor 
If you want more options in the budget range then how about the $127 monitor from SANSUI? This display is wall mountable, it has a 27-inch frameless anti-glare display that looks chic and exotic. Along with that, you get to enjoy your Chromebook content on 1080p resolution.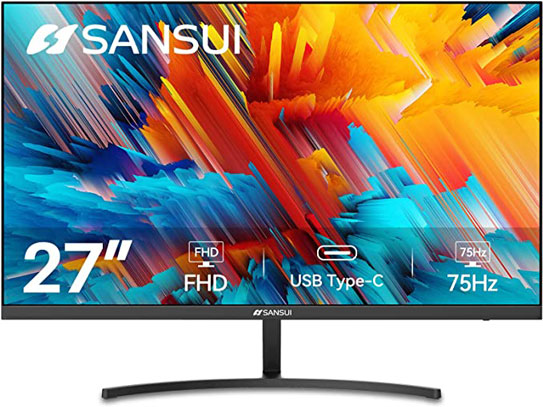 Also, it has blue light protection, a headphone jack, and supports a USB-C connection. This monitor from SANSUI has a 75Hz refresh rate which will be sufficient for your Chromebooks.
InnoView 27-inch Monitor
Adding more options to your hunt for the best monitors for Chromebook you get the 27-inch auxiliary display unit from InnoView. It is primarily designed as a gaming monitor but it can work pretty well with your Chromebook. This monitor offers a 1080p FHD viewing experience with a 100 Hz refresh rate.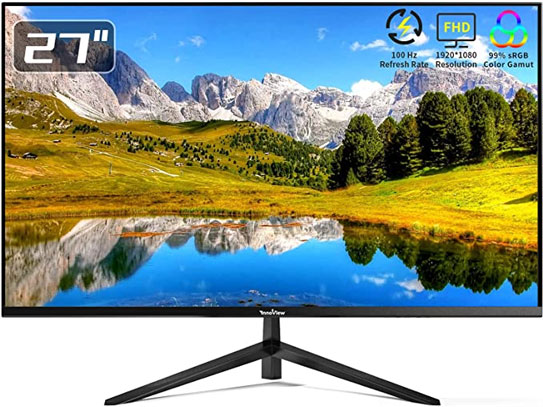 This display from InnoView is wall-mountable or you may use it on a desk as well. It has a tilt-adjustment facility. The display is frameless, offers flicker-free visuals, and has built-in speakers that fire up a rich sonic experience.
Z-Edge UG27 
If you are looking for a mid-range yet powerful monitor that can serve as a great external display for your Chromebook, you need to try out the Z-Edge 27-inch curved display monitor. The Z-Edge UG27 is beefed up with features. That includes an anti-blue light display, FHD 1080p resolution, 200Hz refresh rate, and wall-mount support.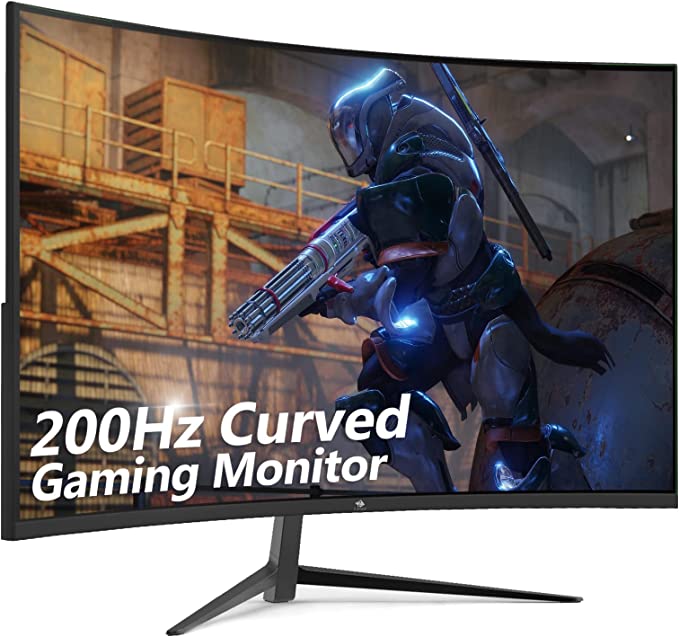 To connect your Chromebook you can use one of the two HDMI ports. There are two display ports as well. If you want to work on your Chromebook using this external monitor, the ergonomic design will make it an absolute cakewalk.
Conclusion
That wraps up our pursuit of the Best monitors for Chromebook in 2022. All the monitors that I have listed in this guide have very good ratings and reviews on Amazon. Also, this guide includes monitors for every price range, starting from budget to pricey ones. Whatever product cracks the deals for you, go for that monitor. I hope this guide was helpful.