Virtual Private Network or VPN, as it is popularly known, helps you access websites that may be restricted in certain regions by the local ISP. A VPN app provides online privacy and anonymity for users. It generates a private network from a public internet connection. It will conceal a device's IP address. This helps you traverse through web spaces that may have been banned in your region.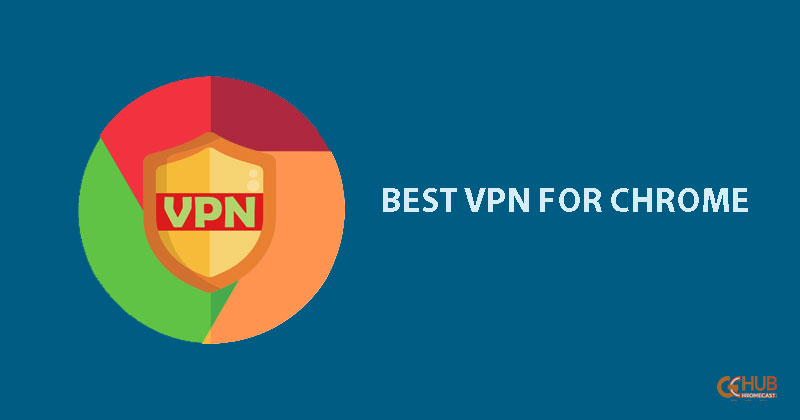 In this guide, we have listed some of the best VPNs for the Google Chrome browser. With these VPNs on your Chrome browser, you can easily access any website that may be otherwise inaccessible due to restrictions set by your ISP.
Here you can use the VPN and access the restricted content and information available on it.
How to Use VPN Explained
Let us see how the VPN app practically works. Assume there is a website xyz.com that has been banned in your country. So, all ISPs will block that website. Here is when the VPN comes to action.
 Enable the VPN.

Then select a country from the list of available countries on the VPN. Though you will be on a public network, your online movement will be routed through the private network of the server based on the country you have selected.

Now, access the website

xyz.com

and you will easily get access to the complete website.
Also Read: 10 Best Games for Chromebook in 2022
List of Best VPNs for Google Chrome
As mentioned earlier, all of the VPNs provide only a limited number of countries to be used as VPN servers unless you unlock all the available countries on that VPN. 
Besides, some VPNs provide extra features such as activity hiding only when you upgrade to the premium features.
Nord VPN
Every time we start searching for a VPN service, Nord VPN comes up because it is one of the best and most popular VPN services. Nord VPN has over 5200 servers that are located in 59 countries to make the service fast and reliable. It is available on almost every device which includes Windows, macOS, Linux, Android, iOS, Chrome, Firefox, Edge, Android TV, Chromecast, Firestick, Xbox, Oculus Quest, Playstation, Chromebooks, Kindle Fire, Raspberry Pi, and Nintendo Switch.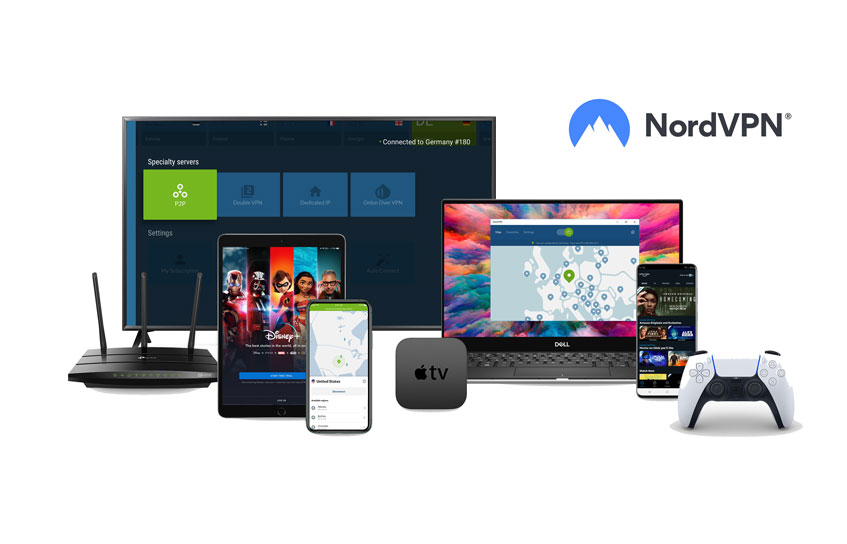 Talking about NordVPN Chrome extension, it is one of the fastest and easy to use among its competitors. NordVPN features a strict no-logs policy which means they don't track or share your private data with anyone. You can buy the NordVPN 68%OFF now along with a 30-day money-back guarantee.
Surfshark
Surfshark is another exceptional VPN that is available for Chrome users. Apart from the features of a traditional VPN, it also enables a firewall for Ads and Malware. It offers all the premium features with enhanced privacy and bypasses all travel restrictions at a much more affordable price than any of the VPNs listed. It is available with support for over 100 countries at blazing-fast speeds, and more than 3200 servers handle all the traffic.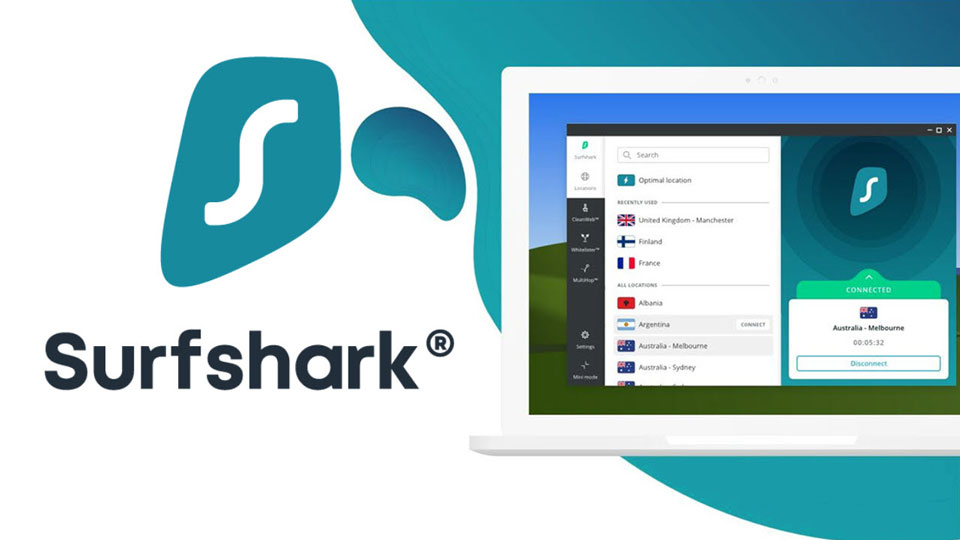 The users can enjoy the Surfshark VPN with a 30-day money-back guarantee. The company offers 24/7 support for users who need assistance at any time. Surfshark is offering a limited-time deal on Cyber Monday with an 84% discount and additional 2 months free.
PureVPN
If you're looking for a simple and fast VPN extension for Chrome, then you should consider the PureVPN Chrome extension. The extension uses optimized proxy servers which are optimized for fast speeds. The PureVPN Chrome extension lets you access content from 50+ countries all over the world. The extension offers an exclusive feature of 'Popular Websites'.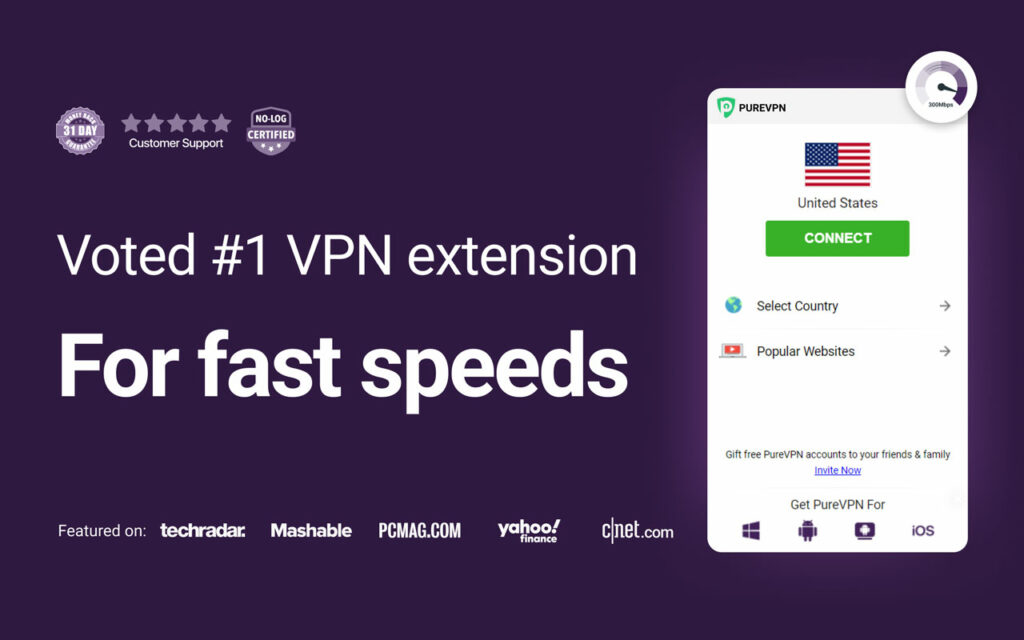 This feature enables you to unlock 30+ popular websites on the internet in just a click. If you're looking forward to using PureVPN then note that PureVPN currently offers premium plans for 1 month and 27 months. But if you're just looking to give it a try before committing fully then you can try out PureVPN's 7-day free trial on its Chrome extension. In the free trial, you get complete access to all PureVPN services and apps.
CyberGhost
This VPN app supports four major servers based in the US, Germany, Romania, and Netherlands. If you step up to its premium version you can get access to over 4000 servers scattered across 58 countries. This will help you to traverse any website quite neatly. 
CyberGhost offers 256-bit  AES encryption making your browsing secure and private. Your IP address or traffic is not logged on its databases.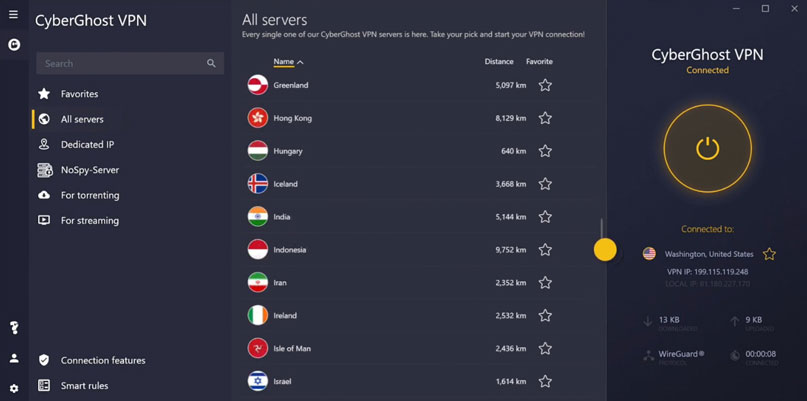 You can integrate the CyberGhost VPN on your Chrome browser for free. A Premium subscription will cost you $12.99 every month. Although a popular choice for casually accessing blocked websites, the VPN app may not be secure for accessing Flash content. 
Download CyberGhost VPN for Chrome
IPVanish VPN
Next in our list of best VPNs for Google Chrome comes IPVanish. The monthly subscription is $10.99. YOu can enjoy benefits such as advanced encryption, access to VPN servers spread across 75+ countries, no logs maintained of browsing, use of proxy web server, and unmetered connectivity.
If you opt for a yearly subscription billed at $47.89 for the first year (at $3.99 per month) you can additionally get ransomware and malware protection along with the above-mentioned features.

Note that IPVanish is not available on the chrome web store however you can grab it for free from the Google Play Store. Then enable the VPN and use your chrome browser to visit the restricted websites. It will work just fine. 
Browsec
Next in the list of best VPNs for Chrome, we have the Browsec VPN which originates from Russia. It is very simple to use and you do not have to log in to use the VPNs.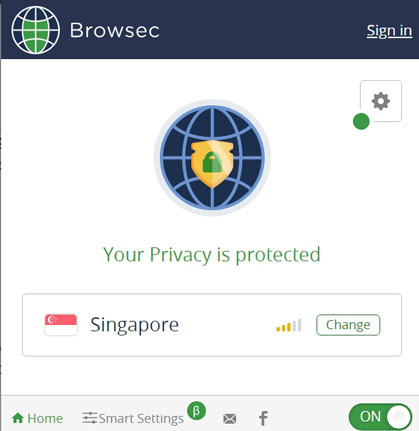 If you are using the free version you can set VPN from the Netherlands, Singapore, the United Kingdom, and the United States. You get access to 12 more regions if you upgrade to the paid version of Browsec VPN by paying $4.99 per month or an annual subscription billed at $3.33 per month. It also follows 256-bit AES encryption. 
Download Browsec VPN for Chrome
WindScribe
You may also try out the WindScribe VPN which offers free VPN services from the US, Canada, Germany, Netherlands, Norway, Romania, Switzerland, Hong Kong, and the UK. It has a dedicated Windflix server to access Netflix if it is blocked in some regions.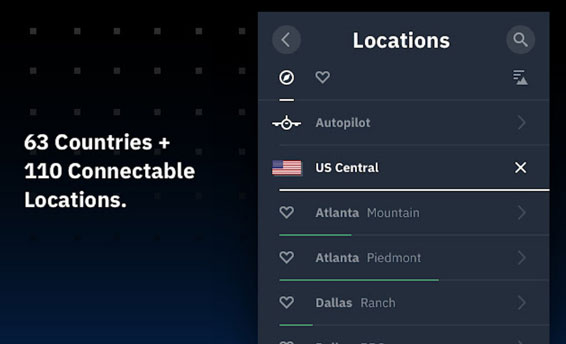 The VPN offers 256-bit AES encryption without logging the browsing activity of the user. Offering a freemium subscription you have to pay $9 per month or choose annual billing charged at $4.08 per month.
Download WindScribe VPN for Chrome
Conclusion
If you want to access certain websites and your ISP doesn't allow that, then integrate any of these VPNs on your devices and Chrome browser. Their availability on all the major operating systems that too for free makes them useful for accessing any website on the internet. Go give it a try and share with us in the comments which VPN you liked to use.