We have already seen a major redesign of Android via the Android 12, so we expect the new Android 13 might only bring new features and minor UI changes. However, Google might change the way we search on our Android devices with the new launcher soon. Yes, this change will not come with the Android 13, but before the stable launch of Android 13. These are just speculations for now, but through the leaks, it seems that Google is working on improving the search experience on the Pixel launcher.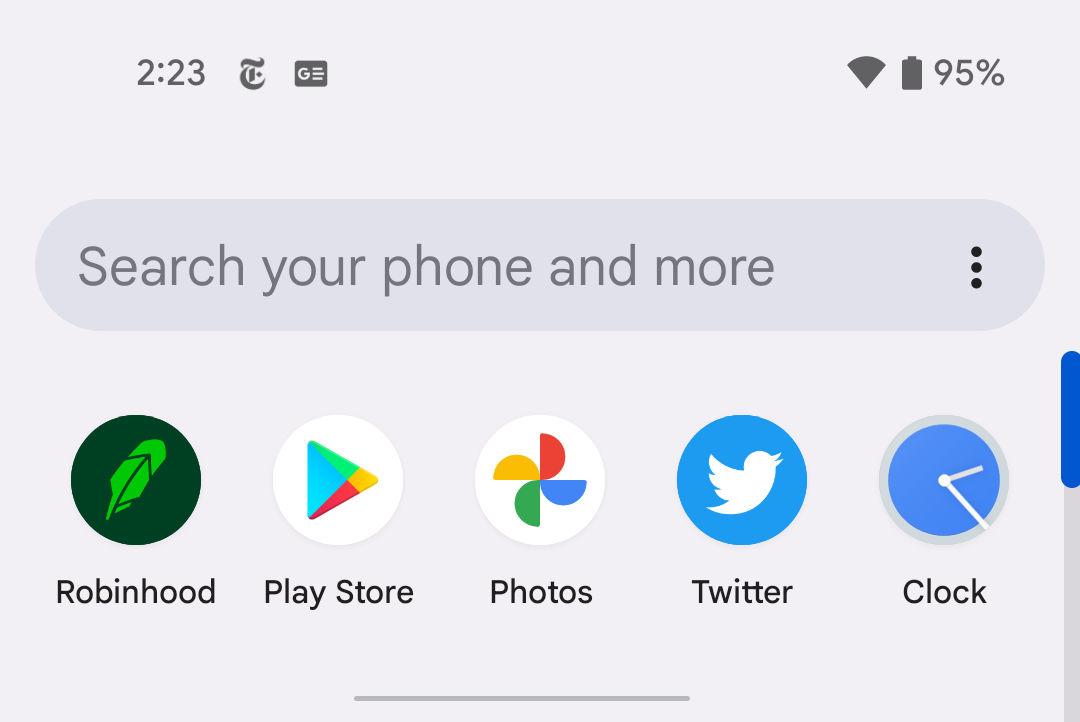 Broader Search on New Pixel Launcher
The new update is currently in progress and no official information is provided by Google yet. Information regarding this change came out through the codes in the APK. Until Android 12, the Pixel launcher search on phone and more through the search bar present on the launcher. It also shows the option to search on Google if there is no search result available.
<string name="search_on_maps_title">Search on Maps</string>
<string name="search_on_play_title">Search on Play Store</string>
<string name="search_on_settings_title">Search on Settings</string>
<string name="search_on_youtube_title">Search on Youtube</string>
Through the S.17 version of Android System Intelligence, it is revealed that users will now get the ability to search on different applications through the launcher search bar. This includes the ability to search on Maps, Settings, Play Store, and Youtube. Just like the Search on Google option, users will be provided shortcuts to search on these specific applications. This will make searching for anything very efficient on the Android platform.
This change will be available on the Pixel launcher before the launch of the new stable Android 13 as per the speculations. There might be many more features that may be available with the new Pixel launcher.
Do share your views about the broader search results features on the new Pixel Launcher. ym