Chromecast is a simple plug and play dongle from Google. It has been a great success among the millennials, owing to its cheap pricing and great support for third-party apps. However, not many prefer the Chrome browser due to it taking a lot of RAM in the background and run slow sometimes. What if you prefer other browsers like the Opera? Will Chromecast work in Opera? We are here to answer your questions.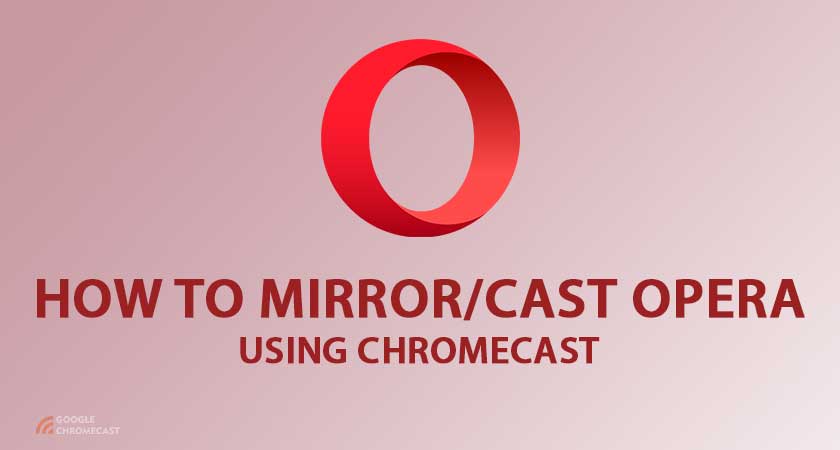 Cast Opera browser to a TV using Google Chromecast
For starters, Opera is also a popularly used Web browser due to its Native Ad-blocker, VPN support. It gives you the best surfing experience while minimizing potential malware and frauds online. In addition to this, Opera also has casting support for external displays using Chromecast when accessed from the PC version. Follow the steps below to connect your Opera Browser to the Chromecast connected displays.
Pre-requisites
Connect Google Chromecast dongle on TV via HDMI port.
PC with the latest version of Opera installed.
Make sure your Google Chromecast and your PC or Laptop are connected to the same WiFi network.
Related: How to cast Phone screen to PC or a Laptop
Steps to Cast Opera browser to Chromecast:
Set up your Chromecast and turn it on. If you have doubts regarding the setup, click here.
Open the Opera browser on your PC or laptop.
Click on the O logo at the top left corner of the browser. select settings. You can also access it through the ALT+P shortcut key from the keyboard.
Select Advanced>Browser option in the settings window.
5. Search for the option "Enable Chromecast support". You can use the search bar on the right side.
6. Click on the "Enable Chromecast support" toggle to enable it. Now the browser is ready to cast on the screen.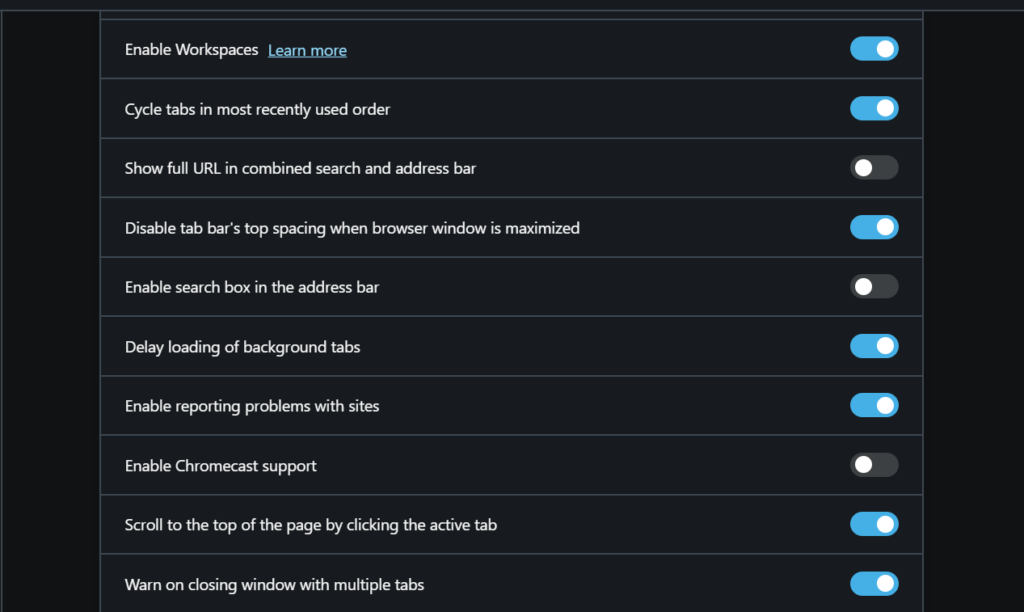 Modes of casting in Opera Browser
You can either cast a tab on Opera, Chromecast supported websites natively like YouTube, or use it as a desktop mode. To do this follow the steps below.
Open a new tab on Opera. Visit a website of your choice.
Right-click anywhere on the website to open quick settings.

You can see the cast option. Click on it to open Native cast settings. Select the device and mode of casting you to want. Now you can see the contents accordingly in your Chromecast enabled display.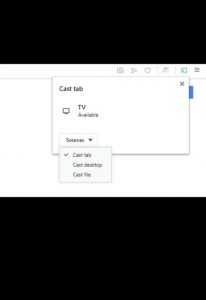 How to cast Opera using Google Chrome Extensions
Additionally, you can also you Chrome Extensions on Opera if you are facing problems with the native casting method as some websites might be blacklisted for playing videos.
Open your Opera browser and type addons.opera.com
In the search bar, type Chromecast extensions or you can click here.

Once done, you can add Google Chrome extensions to your Opera browser.

You can download any third-party extensions like PlayTo for Chromecast.
Once done you can play any videos on the internet or cast other contents on the screen. Although, we recommend you to be ready for unprecedented bugs while doing this as this is porting an extension to another browser.
Related: How to cast Firefox browser to the TV using Google Chromecast.
The above methods clearly explain that casting is indeed possible in the Opera browser. If you are looking for a smooth, simple browser you can use Opera for casting your device as it is a very good alternative to Google Chrome with additional VPN and ad-blocking features. We hope you enjoy casting your device and do let us know your thoughts in the comments below.