Here is a quick guide on how to cast iPhone on Firestick. Casting your iPhone on a Firestick allows you to display your iPhone's content on your TV easily. The aim is to watch the content on a bigger screen.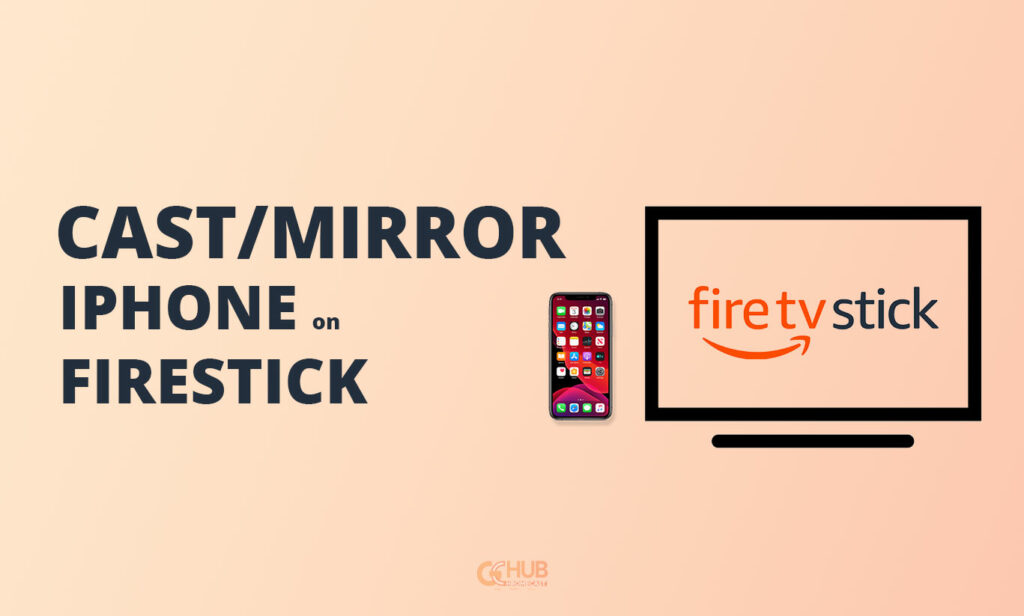 Casting or mirroring your iPhone screen is handy when you want to enjoy a TV series or movie with your family. Using one small iPhone multiple people cannot watch the content. So, there arises a need for viewing it on a bigger screen which you can achieve using screen mirroring. But Apple doesn't support mirroring iPhone on Firestick. You need to install third-party Apps like Airscreen, AirbeamTV, and more to mirror the screen on the big screen. In this article, we use Airscreen to cast or mirror the iPhone screen on Amazon Firestick.
Firestick is a streaming device offered by Amazon. It allows users to stream content such as movies, sports, live TV shows, and music on their TV. The streaming is done via the internet. A firestick device runs on the Fire OS operating system. It is usually connected to a TV's HDMI port.
Easy Steps to Cast iPhone on Firestick
There are a few things you require before you can cast iPhone on Firestick.
Requisites
A stable WiFi network to which you have to connect both your iPhone and Amazon Fire TV Stick.
Install the Airscreen app on Firestick. If you don't know how to install it, Just tap on the search icon and enter "Airscreen" or you can also search for the app by using voice command using the firestick remote.
Steps Screen Mirroring iPhone to TV Using Firestick
Open the Airscreen app on firestick, after the initial setup you will see a name on which you will share the content.
Now, Open your iPhone Control Center by swiping it down from the battery icon size on the home screen.

Tap the Screen Mirroring button. The iPhone will start looking for active devices nearby it.
Once the Firestick device appears in the available devices list, select it by tapping on it.
Your iPhone's screen will now start mirroring onyour TV. The content from the iPhone will start appearing on the bigger screen of the TV. To control the content being displayed on the TV you can use the iPhone.

To stop mirroring your iPhone after you have finished watching your content, simply tap the Screen Mirroring button again under the iOS Control center.
Then tap on Stop Mirroring.
You can even repeat the same steps if you are using an iPad instead of an iPhone.
Firestick is Not Showing Up in the List of Available Devices
Is your Firestick not showing up in the list of available devices while the iPhone is searching for active streaming devices? Then make sure that both your iPhone and Firestick are connected to the same Wi-Fi network.
Secondly, ensure that the Firestick is turned on and set up correctly. Otherwise, you can disconnect it from the HDMI port of the TV and reconnect it.
Dedicated Casting Options on Streaming Apps
It is worth noting that, popular platforms such as Netflix and Hulu have their own Cast streaming feature. It is present within their respective smartphone apps in form of a dedicated button.
That enables you to stream content directly from the app to your Firestick[connected to the TV] without mirroring your entire screen. Here is how to use it.
Launch the content streaming app.
Play any video. You should see an icon for Casting above or below the video player. Tap on it.
It will show your firestick in the search result.
select the Firestick device to start mirroring the screen.
That's it. These are the steps using which you can cast your iPhone on Firestick. Try it out and enjoy streaming video on the big screen.