Google Chrome is an ever-evolving browser from the American tech giant. Google keeps adding and improving features to the browser to keep it at the top of the "browser-chain". The tech giant now seems focused on updates and features to improve security. Numerous updates have been released in the past few months to enhance security. The on-board password manager also received critical updates. And, now it seems Google Chrome might soon let the users send passwords to others.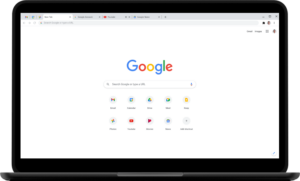 We're all used to hiding passwords from others, even from our best of best friends and family. Google seems to promote a different culture. And the newly added button that with no function point just to that.
Will Chrome let users send passwords?
Leopeva64 from Twitter was the one who noticed the bizarre new button on Chrome. The button named Send password is placed inside the overflow menu next to each username and password pair. However, clicking on it now might make you wonder whether there's something wrong with your mouse or trackpad. As of now, the button sits there as a showpiece. Clicking on it won't let you share your passwords, as its name implies.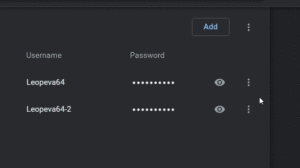 The button sits below the Copy password button, which already does something similar. You can use it to copy your password and share it with others. We believe the new Send password button will help you free yourself from the burden of manually doing it. Instead, you can send it to others with a click of a button under the best possible encryption and safety measures from Google. We've come a long way from wheel and fire.
Google's decision might be well received by the community as no one longer cares about keeping their passwords password protected. It should also be noted Google might be planning to bid a farewell to password creation tools.