The search giant has been bringing various improvements to the Chromecast. The new Chromecast is a huge step-up over its predecessor. It is an all-new take from Google to make the whole product more entertaining and worth every cent. Chromecast now competes more aggressively against the likes of Amazon Firestick and Apple TV. Now, Google is bringing this new generation of Chromecast to Japan as it's already up for Pre-orders for the price of 7600 Yen (~$73).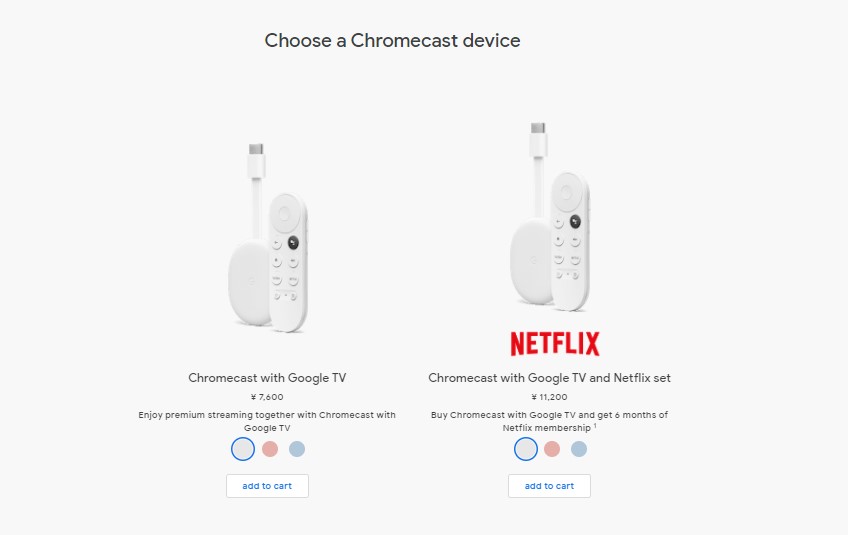 The users will need to wait for a few more days to get their hands on this new device as it is only available for Pre-Orders yet. The device will start shipping from 25th November.
Unlike the predecessors, the new Chromecast is a full-fledged streaming device as it carries Google TV support. The presence of Google TV uplifts the overall Chromecast experience. It brings together all the movies and shows from all different streaming services at a single place. All of this translates to more fun and clean experience for users. The streaming device supports a trunkload of streaming services like Netflix, Amazon Prime, YouTube, and more. 
The support for Doby Atmos and Dolby Vision is the icing on the cake. Moreover, it comes with a sleek yet stylish remote for controlling the device. It also comes with dedicated hotkeys for Netflix and Youtube services.
The brand new Chromecast will retail for 7,600 Yen (~$73) and will be available in three different colors of Snow, Sunrise, and Sky. It is available from the official Google's Japanese Online Store. Do let us know in the comments below about what do you think about this new generation Chromecast from google and If you are planning to get one for yourself.