Vizio SmartCast is a built-in smart TV platform that enables access to several streaming services and apps directly from your television. You can watch movies and popular TV shows from major streaming services such as Netflix, Amazon Prime, Hulu, etc using Vizio Smartcast.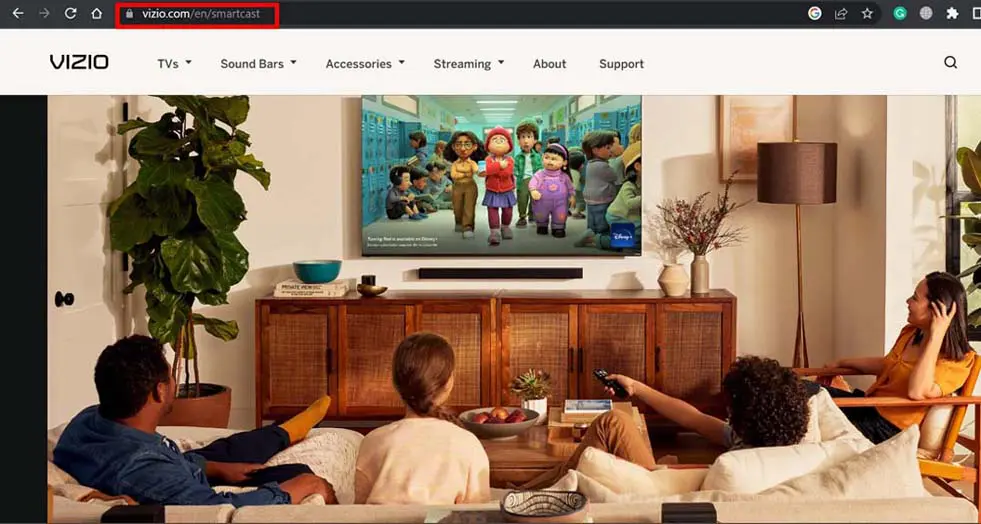 With Vizio SmartCast, you can also access other apps such as YouTube, Spotify, Pandora, etc. It is also used to access smart home devices. Primarily, Vizio Smartcast may not work if there is some sort of software glitch in the interface. Also, unstable network connectivity may hinder the functioning of Vizio Smartcast.
Tips to Fix Vizio SmartCast Not Working
Here are basic troubleshooting methods that you can carry out to fix the issues with Vizio SmartCast.
Power Cycle Vizio SmartCast TV
Power cycling refers to a complete reboot of the system. This will remove all the glitches or random issues that may have been causing the Vizio SmartCast to remain dysfunctional. Here are the steps to perform a power cycle.
Press the menu button on the TV remote
From the menu, select System.
Next, click on Reset & Admin.
Under that click on the option Soft Power Cycle.
Also, turn off the WiFi router.
Once the Vizio Smartcast TV reboots, make sure to turn the WiFi on as well.
Now check if the TV has become functional or not.
Clear Cache of Vizio SmartCast
Vizio TVs are powered by SmartCast software. Its cache may have become corrupt or filled with junk data. Refreshing the cache can help the TV run without any hiccups. Also, it can fix any issues with the SmartCast software.
Method 1
Press the Menu button on the Vizio TV remote.


 

Now select settings or system settings from the sidebar.
Navigate to the Apps option and select it and after that select System apps.
After selecting the particular app navigate to the clear cache option and select it.
Select "OK" to confirm. That's it the cache on your TV is cleared.
Method 2
Press and hold the input button on your remote control for 5 seconds.
A menu will pop up that showcases an option to clear the cache.
Follow the instruction on the screen and refresh the cache.
Use a Stable Network to Connect your TV
When it comes to streaming content from the internet, a stable and efficient network is most sought after. If you have access to some other stable network other than the usual one, connect your TV to that network.
Additionally, to fix your usual network, register a complaint with the ISP. Have them come over and fix the network at your place. In the meanwhile, you can watch TV with Vizio Smartcast using the second WiFi network.
You may also connect your TV to a mobile phone hotspot but chances are there that the network will be sluggish. Along with that, it will consume a lot of data. This may not be a feasible trick for everyone.
Factory Reset Vizio SmartCast
When nothing else works and Vizio SmartCast remains non-functional, it is suggested to perform a factory reset.
Press the menu button on the TV remote.
In the menu, click on System.
Go to Reset & Admin.
Under that choose the option Reset TV to Factory Settings.
Once the reset is over and the Vizio Smartcast launches again, check if it is now working. I hope these tips and tricks will help you to fix Vizio Smartcast not working issue and you can enjoy binging on your favorite content without any more technical issues.