Buying a replacement remote is not always a pleasant experience. Especially the ones used to control Smart TVs or streaming dongles. The Google G10 reference remote seemed promising at first. Sadly Google doesn't plan to sell it a standalone replacement unit for your TV. Up until recently, our only option was to buy the complete package to get the remote. Lucky for us, Mecool is selling their version of Google TV G10 remote as a universal remote that works with virtually every Android TV or Google TV device.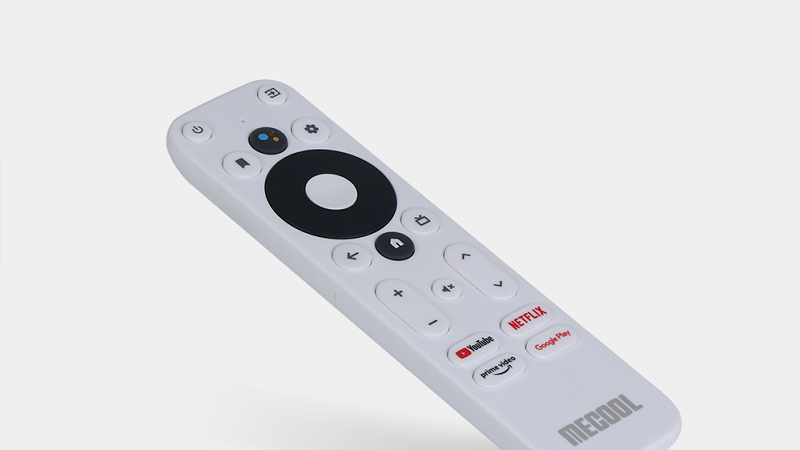 For those of you who are wondering, Mecool is a manufacturer of Android TV boxes. Mecool has been selling Android TV boxes across the globe since 2015. Even though you could get a replacement remote from Google, we believe it won't work with anything other than the new Chromecast with Google TV.
Google TV remote for your Android TV
As we said, Mecool is selling their version of the Google TV G10 remote. It is based on the reference design from Google, and Mecool has built over it using identical hardware. The only visually distinguishing factor between the original and this one is the Mecool logo at the bottom of the remote. You're even getting those custom buttons at the bottom to access YouTube, Prime Video, Google Play, and Netflix.
Sadly those buttons won't actually do anything, even with the Button Remapper app. They just sit there to give you the satisfaction of those pointless clicks. Even the Live button on the remote doesn't do much. We wonder if it's the same for every Android TV/Google TV user out there. Apart from those buttons, all the other buttons seem to work just fine, including the Assistant button. However, some users of the Walmart streamers have reported that a software update for the new remote could brick it.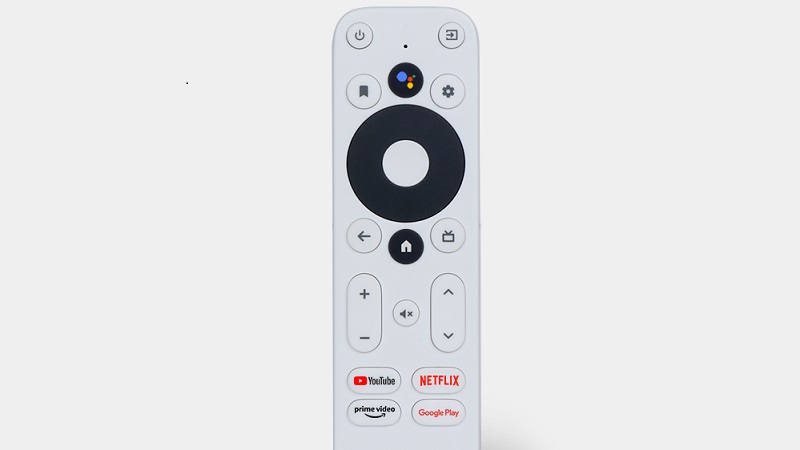 The shipping time is another downside of buying this remote. You might have to wait for over 2 weeks when buying this remote with standard shipping. You could get the Mecool remote for $16.69 from the official website. If you can't wait that long you could get the Google remote for $19.99. Other alternatives include the Nvidia Shield TV remote or the Amazon Fire TV remote. Even though these remotes work with some TVs and devices, they're not universal, and there will be exceptions.
Before we wrap things up, you must also know the pairing process of the Mecool remote. Hold the Home and Back buttons at the same time to trigger the pairing process. You can then pair it from your TV/dongle's Bluetooth menu. You'll either need the original remote of your TV/dongle or the remote app from Google to do that.