Last weak, Google rolled out an updated Wi-Fi device view for the Android build of the Google Home app. While there were significant UI changes and feature additions in the update, most functionalities remained unchanged from the previous versions. Now a weak later, the Google Home app gets a redesigned Wi-Fi Devices tab for iOS devices. Following the server-side update, the new redesigned Wi-Fi screen is now widely available on iOS.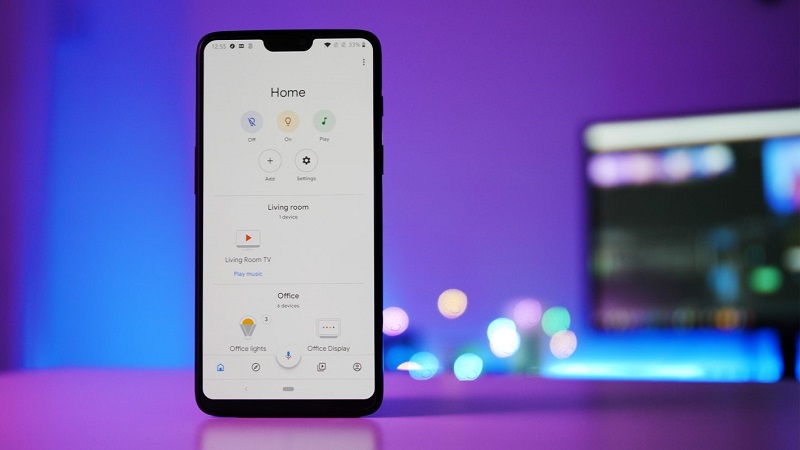 The update on the iOS platforms is very much identical to that of Android. As said earlier the most functionalities remained unchanged with the new update. The main list/feed when tapping the Wi-Fi shortcut remains unchanged. The user is also treated with the same overview of the network as with the previous version.
Google Home App Update Features
As discussed, the Android update was rolled out last weak. The same update is now available for the iOS platform with some minor trims. iOS update is missing the ability to check the device speed.
The update, however, lets the user sort their devices in more ways. This includes default sort, sort by real-time usage or by day, week, or month. The app also gives information on the strength of internet connection for each device like Great, OK, or Weak. The device information also displays upload/download speeds.
A Peak Usage graph joins the Real-time Usage and Usage graphs from the previous versions. Other changes include a big Prioritize device button at the top of the screen. The Default arrangement option on the bottom shows a list of offline devices for the past month. 
The update seems focused on keeping the user updated on all the necessary information on each device in the network. Users can now troubleshoot their Google Wi-Fi/Nest Wi-Fi network and spot devices with weaker connections with ease. Also, an APK Insight indicates that the Google Home app might let the user check device speed on their Wi-Fi router/point soon.