Google Meet is now more engaging after receiving the latest update. The latest update brings a handful of new features that give the app a refreshed look.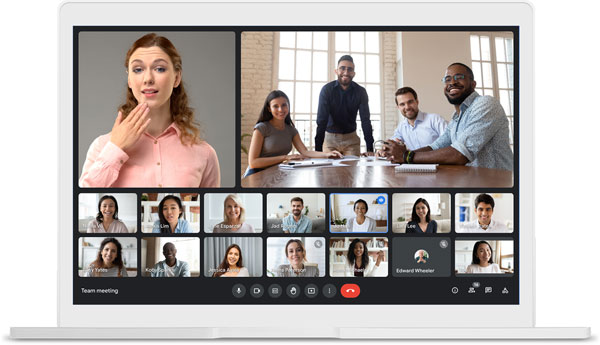 Must see: Google Meet adds Mute All option for hosts, Multiple Hosts, and End for All features coming soon
New Features
Users can now add video feeds on the screen and the app can accommodate more content on the app's screen. The users can also unpin Meet windows. Google is planning on expanding the new feature so that the users can pin multiple tiles on the screen.
The users can now resize, reposition, and hide their own video feed and make other participants' feed visible on screen. Google is adding a Data Saver to the app to limit the data usage over mobile networks.
The company is adding a new AI feature called Autozoon to the Meet app which will allow users to zoom in and position themselves well in front of the camera. However, this feature will be available only to Google Workspace subscribers as of now.
Lastly, Google will add the option to replace the background with a video to maintain the privacy of the users. The newly introduced feature will comprise of three options to choose from initially – a classroom, a party, and a forest.
Related: Google Meet Adds Admin Settings for Custom Backgrounds
Google will add these new features to the AI interface of the Meet app in the coming months. Till then, the users have to wait to experience the newness of the app.