A new Cast firmware version 1.52 is rolling out with new features on Google Nest Hub and Hub Max smart devices. After being in the Preview Program since September, the latest release has been made available to all the users. There are several new changes including some advancements as mentioned-below: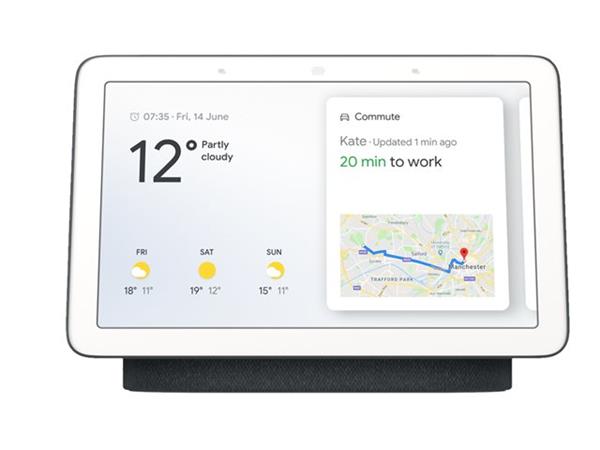 Nest Hub and Hub Max v1.52 update changelog
Overhauled alarms UI 
The update refreshes the Alarm UI. If you swipe up from the bottom of the screen and tap on the clock icon, the new interface options will appear on the screen instead of the list. You can also assert, "Hey Google, show me my alarms" and the options will automatically appear on the screen. Under 'set an alarm' option, the time has to be set manually, otherwise keep unchanged. It comprises of the toggle on/off, time and date features.
The latest feature offers additional preferences such as:-
Days of the week can be selected under Repeat
There is a Sunrise Alarm in which the screen will brighten up gently according to the sunrise.

You can specify whether to brighten gently to wake you, or,
Soothing sounds can also be played when the sunrise begins in the Pre-alarm section.
Duration of the effects can also be set for 5,10,15,20,25 and 30 minutes.

20 new Alarm tones grouped under Light, Medium, Heavy and Natural section.
Also includes a Volume slider and 'snooze length' and  'silence after' durations can also be set.
Zoom Integration
After being under preview since December, Zoom finally made available to 'limited users,' confirmed by a tweet posted by @MadeByGoogle. This launch could broadly partake Google Support document inclusive of full setup instructions.
Family Tab
A kid-friendly functionality was announced in November, found under the new tab 'Family.' Sticky notes, Bell schedule and interactive stories will be found on the same screen under this tab. Other features such as Home control, Media, Communicate, Joining Clock, etc are also available.
Darker theme and new sounds introduced 
In comparison to the previous old loud tones, the new sounds and videos are much softer, soothing and easy-going while casting.
Rejig of the Smart Display has introduced its dark theme to expand even to the screen that appears after the loss of internet connection. Google Nest Hub firmware 1.52 is now available to almost all devices, outside of the Preview Program. Smart Displays undergo automatic up-gradation and unplugging or reattaching may boost the installation of the new update.