Google is preparing for the launch of new Nest Security cameras as per the recent reports. Currently, there are four different Nest Cameras – Nest Cam IQ Indoor, Nest Cam Indoor Nest Cam IQ Outdoor and Nest Cam Outdoor listed on the official store. The Nest Cam Indoor is currently available while the Cam IQ Indoor is out of stock permanently to pave way for the new security camera. However, we have spotted a new design patent at USPTO which could be the upcoming Nest security camera.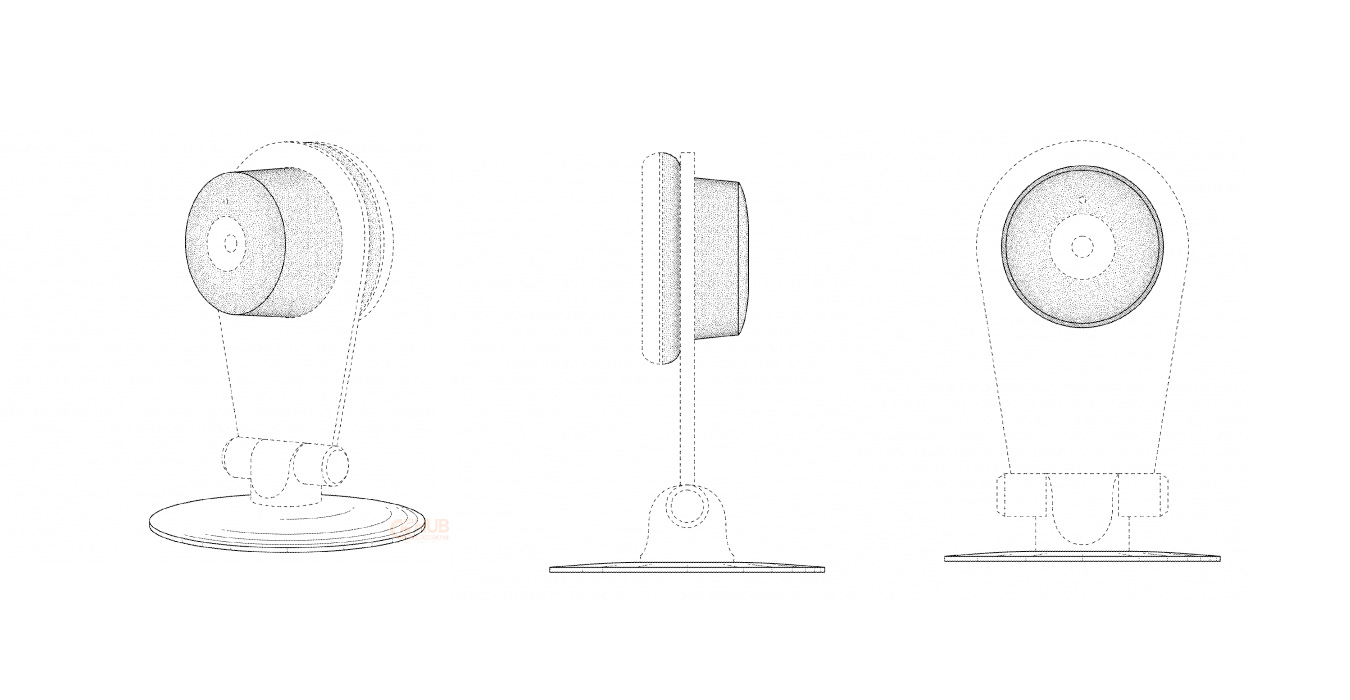 As per the design document, the patent was filed on July 7, 2020 and got approved on December 22, 2020. However, the design corresponds to the Nest Cam Indoor but hosts a different mount. Rather than a small stick, the new design features a planar design with a rotatable hinge at the bottom. It appears to be carrying a 180-degree rotation feature.
The sensor design looks familiar to Nest Cam Indoor at least from the front side. Apart from the stand or mount, there's hardly any other change that is different from the Nest Camera Indoor. We speculate that it could be the new Nest Indoor camera launching this year. There could be some sensor wide changes in the camera's technical specification-sheet, but, the camera design primarily would remain the same.
In a response to the unavailability of the Cam IQ on Google Store, the Search giant confirmed to 9to5Google to expect a "new lineup of security cameras for 2021.
Google Nest Cam Indoor is currently retailing for $129, Next Cam IQ Indoor for $299 and Nest Cam Outdoor for $199. These cameras were launched in 2017, and it's now a good time for the Google to refresh the lineup.
(source)