Following the Sonos-Google litigation case, Google barred Nest and Home Speakers from using the Group feature. The users were allowed to use device in a single group, which was earlier unlimited. However, things seem changing once again as Google won the litigation case and is now rolling out an update for the Nest and Home devices to remove the limit on speaker groups.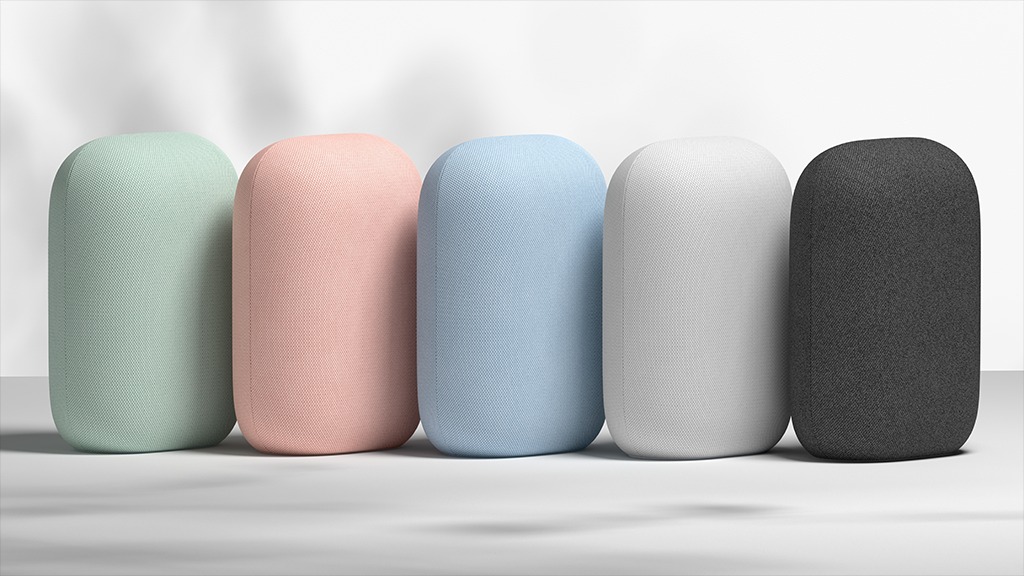 Must See: Nest Speakers now restricted to a Single Google Home Speaker Group
The update is rolling out to all the devices and the Google Home app, and it may take a couple of days to a week for a complete rollout. To keep enjoying your Nest devices and smart speakers across multiple groups, you should update your Google Home app.
Google – Sonos Litigation Case – Judgement Details
The legal decision of the court is "This was not a case of an inventor leading the industry to something new", but "This was a case of the industry-leading with something new and, only then, an inventor coming out of the woodwork to say that he had come up with the idea first — wringing fresh claims to read on a competitor's products from an ancient application."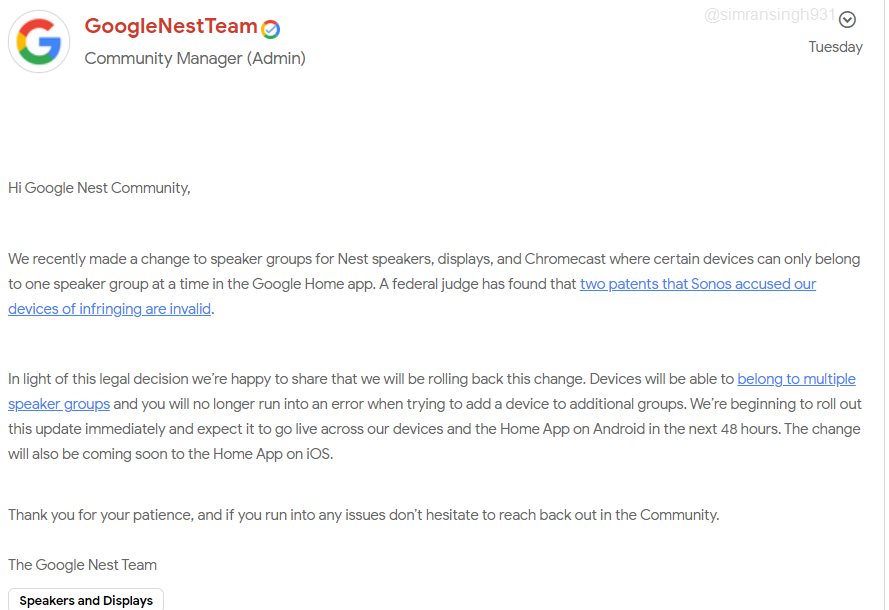 While talking about the present case, Google bashed the patent system, as an "unfortunate reminder of how aggressive actors are increasingly abusing the patent system, wasting time and resources."
The court even details the Patent System's use, and said, "With its constitutional underpinnings, this system is intended to promote and protect innovation. Here, by contrast, it was used to punish an innovator and to enrich a pretender by delay and sleight of hand. It has taken a full trial to learn this sad fact, but, at long last, a measure of justice is done."
We hope features that are available to the masses should remain, and such issues should not arise once the feature is made available.
Related: