Google is rolling out a new feature for Google TV devices and Chromecast with Google TV. The 'Kids' Profiles' feature allows you to create profiles for kids and monitor the content that they watch online.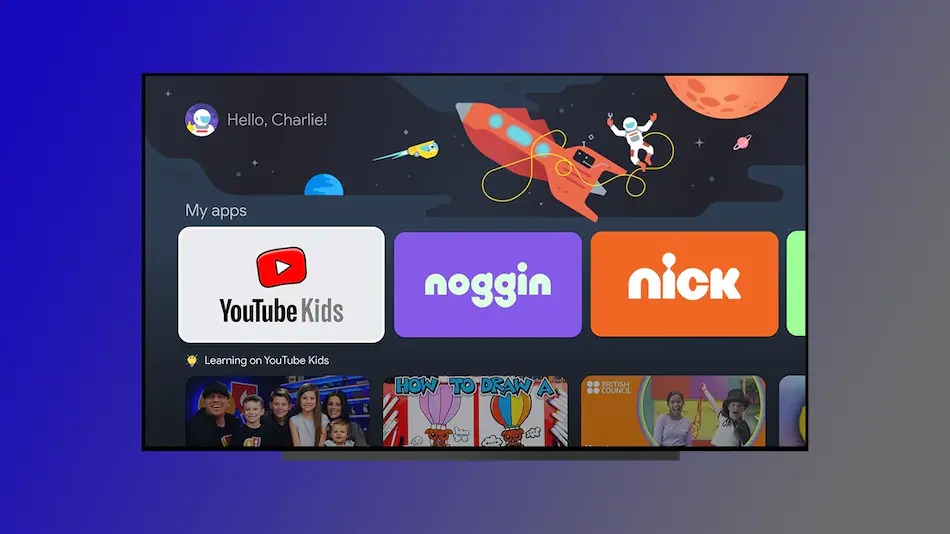 Key Features of Kids' Profiles
The new feature will help the parents manage the content that their kids watch online. It allows the parents to lock certain apps and profiles that they do not want their kids to access. Also, they can give access rights to the apps they consider good for their kids. The kids' profiles are made in bright colours and the background is customizable. It currently has three themes- Under the Sea, Dinosaur Jungle, and Space Travel. Google will launch new Avatars in the future apart from these available three themes.
Screen Time Management
Another important feature of the new update is Screen Time Management. The parents can control, manage, and limit the time their kids spend before the TV screen. The original Google blog says, "When it's almost time to turn off the TV, your kids will be greeted with three countdown warning signs before a final 'Time is up' screen appears and ends their watch time."
With this feature comes the 'bedtime' feature where the parents can schedule a timer to turn off the TV automatically. Also, the profile locks automatically after the scheduled timer goes off. Parents can even set a PIN for security.
The 'Kids' Profile' can be made with the details of the child and his/her age. Or parents can manage the profile of their kids with their Google Accounts. Google is planning to roll out many new features in the future. We expect important updates like these from the search giant.