Recently, Google launched personalized profiles on Google TV with the ability to create up to 12 profiles. This feature allowed users to create their own personalized space for a better TV watching experience. At Google I/O this year, Google also announced that users will soon be able to cast on their Android TVs and Chromecast using the Google TV app from their mobile devices. And it seems, now iOS users can also do the same.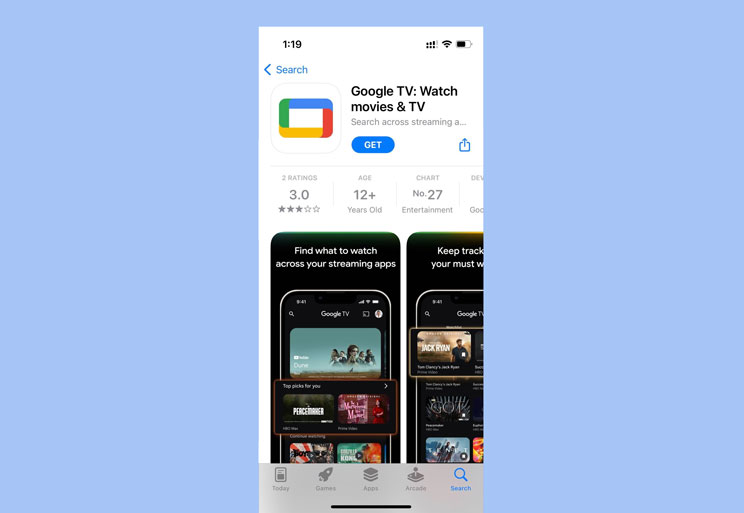 Google has now finally launched the Google TV on iOS platform. The app was launched back in September 2020 for the Android platform. Google TV Aggregates content recommendations from streaming services subscribed by the user and allows them to create their favorite universal watchlist. The app was previously available as Google Play Movies and TV app and was changed to Google TV in 2020. Users were provided with the option to rent movies and shows using the platform. Also, it allows to rate the content watched previously to improve the future recommendations for users.
Now, Google TV has finally arrived on the iOS platform after two years of launch. So, iOS users can also use the app for a personalized TV experience on their Android TVs and Google TVs. Users who were already using the Google Play Movies and TV app don't have to install the app separately, it will update to the latest Google TV app. Those who don't have the Google Play Movies and TV app have to download the Google TV app from the Apple App Store.
The app is so helpful while using Android TVs, it allows users to use their smartphone as a remote by clicking on the remote button present on the app. It saves users from the irritating typing experience while searching for something on TV. The app works well with Android TVs and Chromecast with Google TV. There are some streaming services that will not be available on the Google TV app on smartphones such as Netflix, but Google might solve that sometime in the future.