Google TV interface by Google, is one of the smartest TV interfaces. It is available on major Android TVs and Chromecast and grows day by day. The UI provides a better and smart user experience by using Google's machine learning algorithms. Google provides recommendations depending on the user's taste in the content. However, the lack of user profiles was an issue when it came to recommendations. As there was no option to create Google TV user profiles for different users, the recommendations were often influenced by others.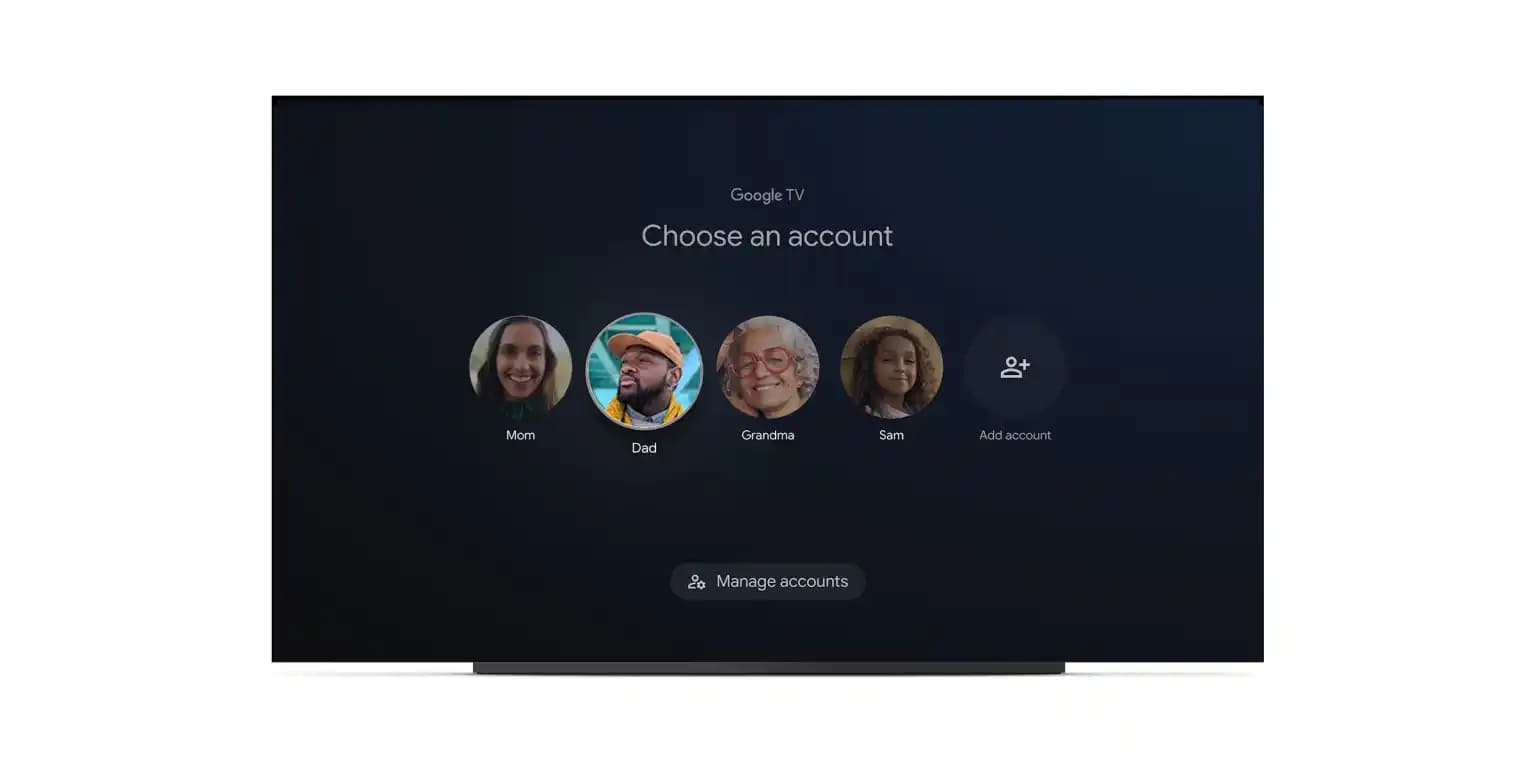 Google didn't provide the option for setting up profiles for users on Google TV for a very long time. However, Google announced that profiles are soon going to be a part of Google TV. Google originally planned to release the profiles option for users in November/December 2021, but it was delayed. Now, Google TV is finally bringing the feature to users, and here is everything you need to know about it.
Google TV User Profiles
The new Google TV user profiles feature will allow users to log in with multiple Google accounts on the same Google TV device. So, now users can create a personalized TV experience that will only provide things they want.
Google made sure that the feature doesn't create any issues and should be hassle-free. You don't have to log in with another account (or log in separately on each profile) on applications like Netflix and others. You can use the same account on these applications in every profile. However, Google apps like YouTube will switch accounts on switching to other profiles and will show recommendations according to that particular profile.
However, these profiles will not affect the kid's profile, everything on the kid's profile will remain the same. All these changes are only for regular profiles for users. So, now users can have a personalized TV experience made for them depending on their preference.
Google is rolling out the feature to every Google TV user from today. The update is global and will be available to all in a few weeks.