Google Weather is an Android service that doesn't have any ups or downs over the years. The service followed a simple and straightforward design based on the 2014 Material Design. This is because most users only know the service as part of the clock/weather widget on the home screen. And there is no reason for the developers to spend time on something that is barely used. But according to the leaks, Google Weather gets Material Theme redesign after spending its lifetime in the dust.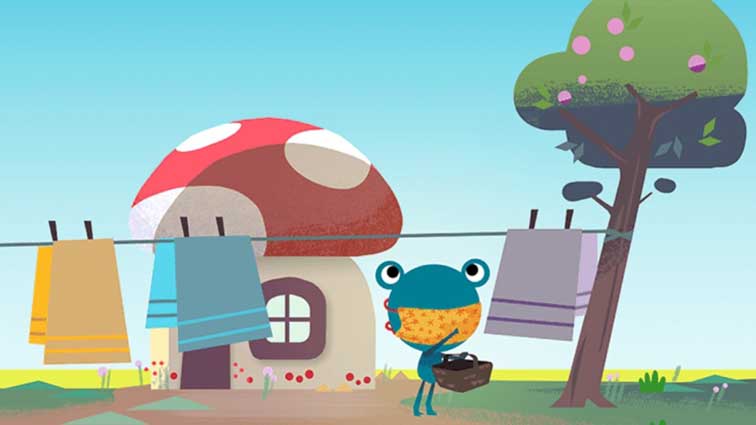 9to5google reported that with the help of JEB Decompiler, they were able to decompile the latest version of Google Weather uploaded to the Google Play Store. Even though the decompiled code won't be near exact to the original, we'll get some information regarding the software. Which include lines of code indicating possible future features and improvements.
While it is a good thing to see a redesign of any app, this one seems misplaced. Because if you haven't heard it yet, Google announced their Material You design earlier this weak. And by convention, the Material You design will replace the Material Theme in a matter of months.
If you've looked into the design of Google Weather, you'd remember that the app followed the Material Design. The app remained a relic of the older design patterns with boxier edges for the included search bar and navigation drawer.
The new design brings subtle and notable changes to the app. The trend of rounded corners is implemented throughout the app. Some settings are now moved to the account menu, similar to the Google Play Store and other Google apps. Here is a side-by-side comparison of the design changes in the app.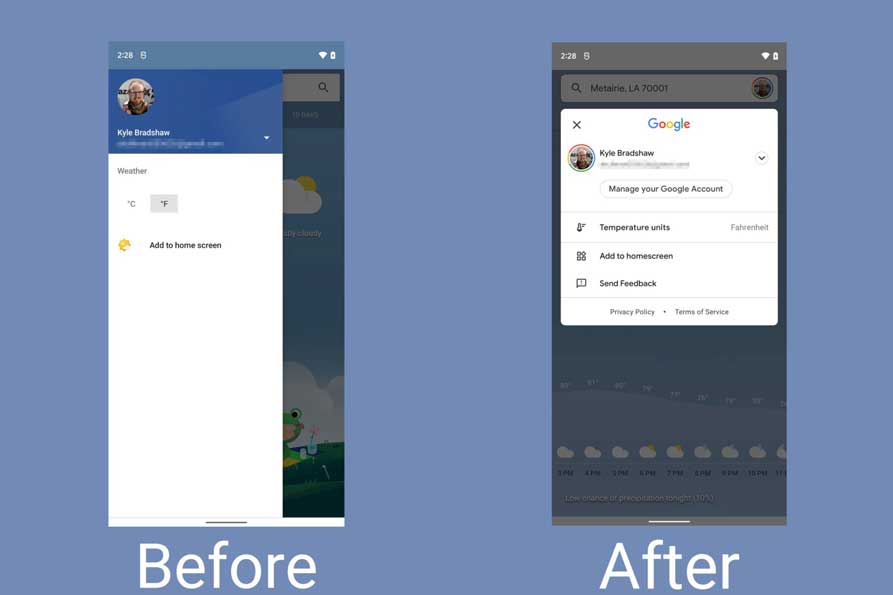 Google Weather is an essential unnoticed app on all of our smartphones. Still, we'd say the app deserves quite a lot of attention from the developers. Even though the decision to update the service came late, it is not too late for them to catch up. With the upcoming Material You design, the users expect to at least match the overall aesthetics of their device.