Google being one of the largest tech companies globally, gives us a weekly recap for the updates to their services. It will be an overview of the features that are either launched or in the process of rolling out. Google Workspace is no exception. The Google Workspace Updates Weekly Recap for this week seems to be a big one. Google has added about 8 features to the Google Workspace.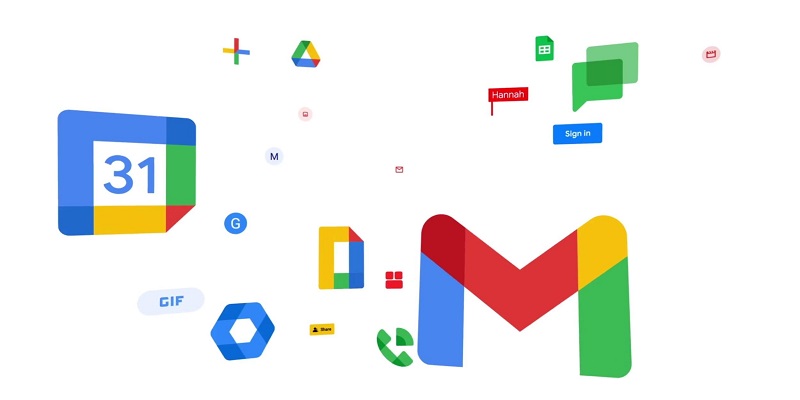 According to the Weekly Recap, Google added new features or improved the existing ones on their popular services and apps. This includes Google Slides, Google Calendar, Google Calendar for mobile, Google Meet, and some hardware devices from Google. So let's see in detail the updates and improvements to these services.
Workspace Updates Weekly Recap: What's new this week
You can now collapse the filmstrip on Google Slides.
Google Slides might be the most popular presentation tool after Microsoft Powerpoint. These tools often come with a filmstrip. It will come in handy while working with presentations bigger than the usual ones. Google now lets you collapse/expand this filmstrip to better focus on the design of each slide. 
Keep your calendar clean.
Google has tweaked the Automatically add invitations setting for the Google Calendar. It will be easier to prevent any unwanted invitations that'll likely be added to the calendar. One can either have the invitations added automatically or only add them if they've responded to it. 
Know the version of you on Google Calendar for mobile
It has become a common trend for people to have multiple Google accounts. Google calendar for mobile now displays the profile picture at the top-right corner. This way, you'll be able to quickly distinguish between the numerous copies of yourself. 
Automatically move participants from the breakout room to the meeting.
Any Google Meet host or co-host can now move participants from the breakout room back to the meeting. These participants will be visually notified of the movement. The feature is now available to customers of almost all Google Workspace classes. The admins also have numerous new control options to control screen savers on Google Meet hardware devices. Google has also worked on occupancy detection features on all the Google Meet hardware devices except for the Series One devices. Also, the Room insights dashboard in the Admin console has been tweaked to be a bit more user-friendly. 
 New means to organize groups
Since the end of October this year, Google seemed busy working on group-level controls that gave admins and end-users some control over the members regarding their memberships. The feature mostly only involved restricting group memberships based on member type. Admins and end-users can now restrict members on numerous grounds, like whether they're an internal member or an external one. Also, dynamic groups can now be defined by querying custom user attributes.
This might've been a busy week for the developers at the Google Workspace. However, these updates and patches will help improve productivity on any organizational level.