Last month, we reported that Google's next generation of Chromecast had passed the NCC in Taiwan. Now, we have more info along with a leaked marketing video. The new dongle is code-named 'Sabrina' and is expected to launch with a Remote Controller later this year.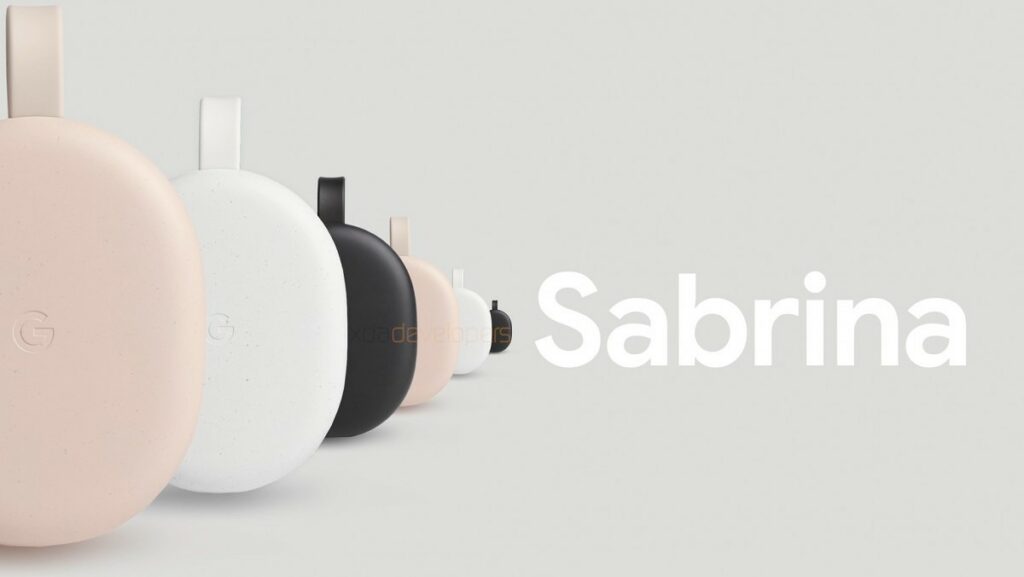 Folks over at XDA have obtained details of the supposed new 'Android TV Dongle' by Google. The video in question has a filename OOBE which stands for a video that is usually shown at the end of a presentation. It showcases the Android TV Dongle, Remote Control, and new software, but there's always a chance that Google could modify these anytime before the launch.
The all-new 'Sabrina' with a Remote Controller
Back in March code name 'Sabrina' for the upcoming dongle was revealed, and the screenshots of the video show the same. It has an oval shape and is slightly bigger than the Chromecast Ultra. There is a Black, White, and Pink color visible in the poster. Further, a screenshot of the promotional video gives a look at the new Remote. It has a Home, long-rumored Google Assistant, and media control buttons.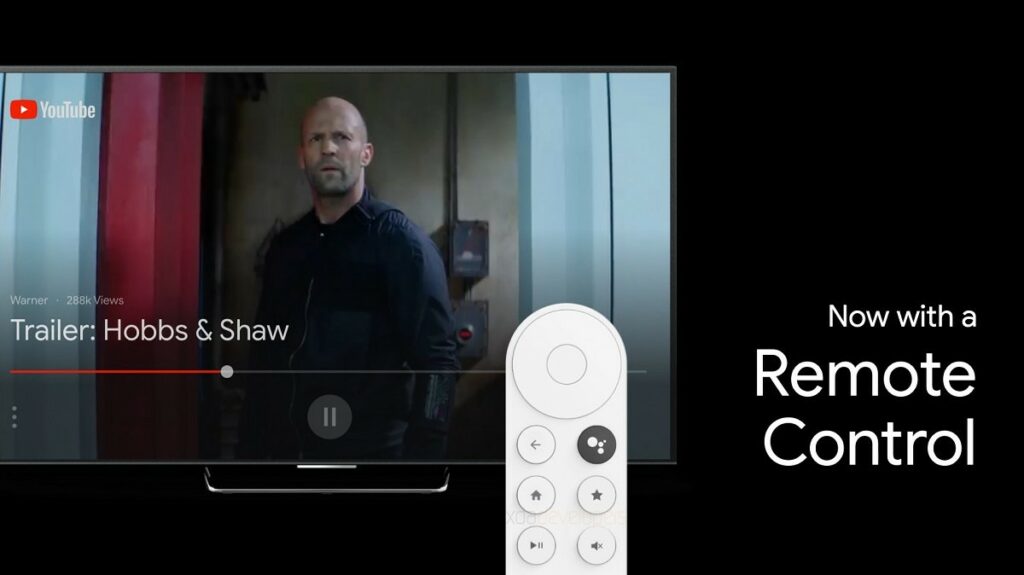 Revamped Android TV Interface
Further, Google is supposedly planning to revamp the Android TV interface and the leaked video shows us a glimpse of how it would look like. The top of the window has options including Search, Live, TV, Movies, Apps, and Library. YouTube TV seems to be integrated inside the Live section. At the bottom of the player, there are suggestions that seem to appear from different providers in square titles like we see on the YouTube App.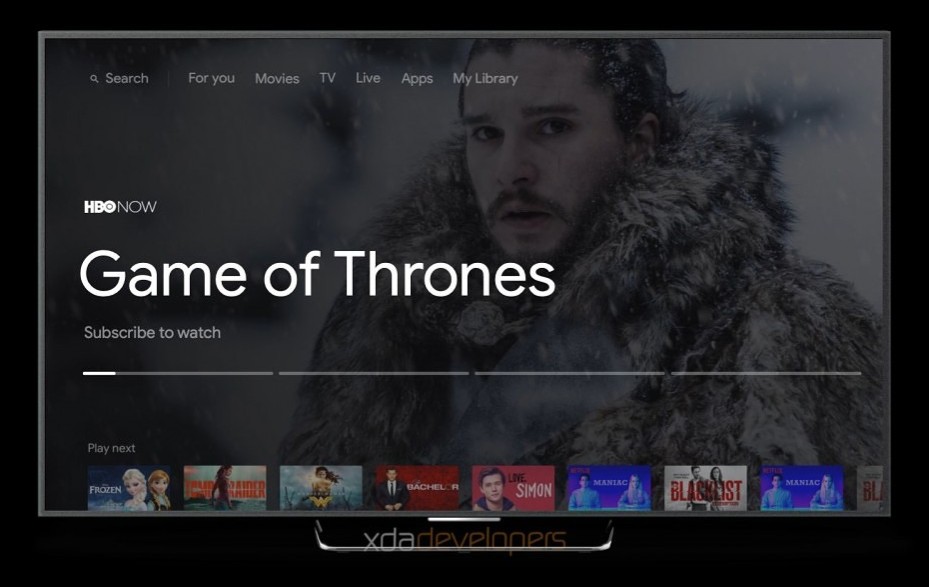 Related: Google new Media Controls with Chromecast support on Google Chrome for PCs
Integrated Nest Controls
According to reports, the new Android TV dongle will certainly take a step ahead of the media streaming Chromecast space. Earlier reports from Protocol say that the dongle will come under the 'Nest Branding' with support for Nest devices. This makes the new TV dongle take departure from being a media streaming device to integrating a complete ecosystem. The promotional video also shows that the new TV Interface will show notifications from Google Nest Doorbells and Video cameras.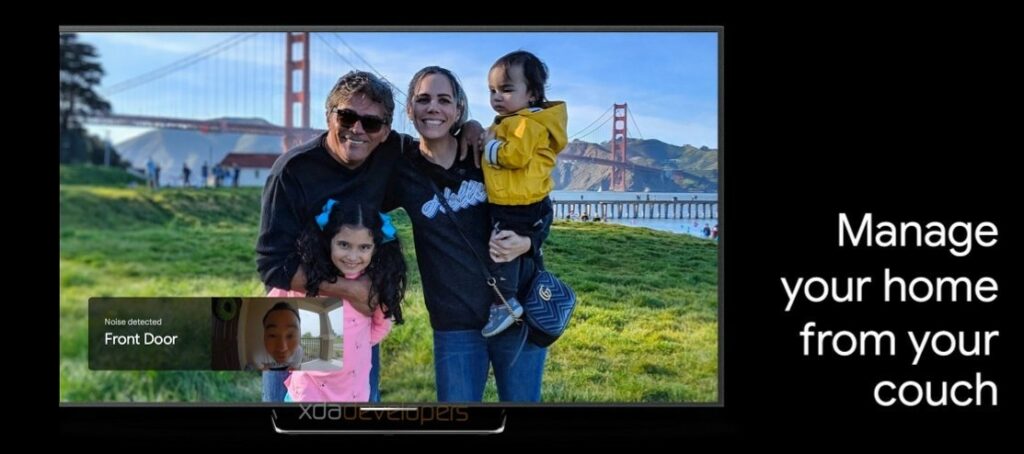 Hey! I'm your Google Assistant
Leaked images below also show how the Assistant will respond to your query. The remote controller also has a button for it and we are guessing users can command the assistant through the Remote's microphone. Though, there are no official details regarding the assistant features yet.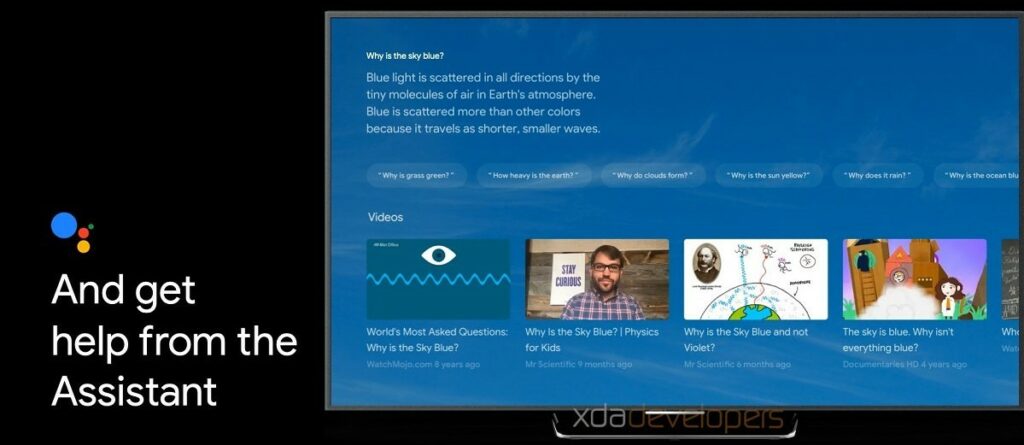 How much will it cost?
Apart from this, pre-released firmware is also analyzed, and found that it will have support for Dolby Vision and runs on Amlogic SoC. However, neither Google has confirmed the existence of a new Dongle, nor there is a lot of information about it yet.
As for pricing, it is expected to cost around $80 to rival the likes of upcoming Xiaomi's Android TV  stick, Roku, and Amazon's Fire TV Stick in the market. Considering this as an Android TV device from Google after six years, we are as excited to see this as you are.