Streaming content over the internet is the need of the hour. Experiencing downtime in cable service, and Satellite TVs getting disrupted during cloudy days is not something users will be fond of. Hence, the recent trend has been shifting towards online streaming services and the competition is getting tougher. One such streaming service is the Philo, available in the United States. It is available on various platforms like Android and iOS. Now Philo announces Chromecast support in its Android app and iOS app users will soon get it. But if you are someone who has an iOS device and is disappointed by this, Don't worry you can use the simple steps listed below to cast Philo on your TV.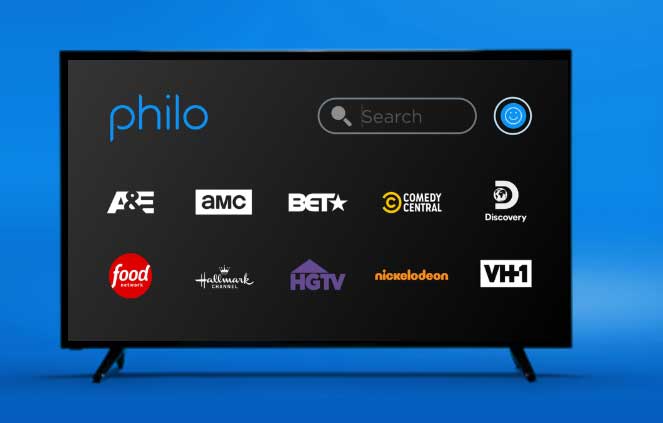 What is Philo?
Philo is a US-based Online TV streaming service, based in San Francisco, California. The service was first launched at Harvard University in 2009 and over the years, the company has grown into a well-established supply chain and offers various services such as live TV, a variety of Shows, and broadcast channels to university students, enabling them to watch live news, prime-time TV, etc. Philo is an increasingly popular streaming service in the United States with more than 50,000 subscribers. It aims to rival Sling TV, and AT&T TV Now in the USA offering competitive pricing for the users.
Philo offers a trial version for 7 days. Later, users can pay $20 per month (without a contract) and get the service. They can stream 3 devices at once across Android TV, Apple TV, Roku, Android phone, iPhone, Amazon Fire Stick, or use a web version of it. Philo currently has a list of 59 supported channels and is looking to expand its portfolio definitely in the future.  The only downside is, the service is currently limited to the United States of America and we do not know if the service will expand to other countries.

Related: How to cast AT&T TV Now (DirecTV Now) to Chromecast
How to Cast/Mirror Philo to Chromecast
Philo is supported on Android as well as iOS but is not compatible with Chromecast as of now. Hence, if you own either of the devices and have a Chromecast with you, there are two methods with those you can cast Philo on your TV listed below.
Screen Mirroring (Android)
Sadly, Screen Mirroring is limited to Android phones as of now, but if you own a device running on Apple's operating system, you can use another method discussed below.
Pre-requisites:
Android phone
Google Chromecast is connected to a TV via an HDMI port.
Philo App installed (latest version).
Make sure your device and Chromecast is connected to the same WiFi. If you are at a black spot or a hotel, you can use our guide on how to use Chromecast without Wifi to connect Chromecast and your device.
Steps to mirror Philo from Android devices
Plug in the Chromecast to a power source and turn ON your TV.
Open your Android phone and tap on Settings.
Search the Cast option and Tap on it. Make sure you enable Wireless Display on the menu found in the top right corner.
Now you will see a popup message that will be displayed. Tap on it and click Start now.
Now you can stream all the contents of your device including the Philo app.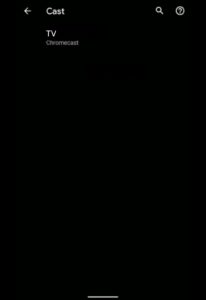 This setting varies for users with different UI. You can simply tap on the Cast button found in the notification panel in some devices, or find the Cast option under Screen Sharing or Cast Display option in settings.
Related: How to install and cast Kodi using Google Chromecast
Cast/Mirror Philo through the web
If you are experiencing any issues with the above method, or you own an Apple device like Macbook, follow the steps below. We recommend this method for iPhone users too. iPhone users can cast Philo by using any Laptop, or PC with this method.
Pre-requisites:
PC/Laptop (Windows or Mac powered)
Google Chromecast is connected to a TV via an HDMI port.
Google Chrome browser is installed on the PC. (latest version)
Make sure your PC/Laptop and Chromecast is connected to the same WiFi network.
Steps to cast Philo using Laptop/PC
Connect Chromecast to your TV and Open your Chrome browser on your PC.
The browser will search and display the available Chromecast devices.
Now select the Source option below the list and select Cast Desktop to cast the Whole Desktop or Cast Tab to cast only the particular Tab of Google Chrome.

Now select your Chromecast-enabled device from the list to start casting.
Now, open philo.com and log in to the service. Now you can enjoy streaming the Philo content from a web version.
Related: How to change background pictures on Chromecast
Those are the methods to connect the Philo service to your Chromecast. It must be noted that there may be a few latency issues on these methods as it's screen mirroring, not native streaming. As of now, Philo's support page gives a disclaimer on its limitation of native support to Chromecast but it is rumored that Philo will extend its support to Chromecast in the future. However, If you get any issues following these methods kindly use the comment box below to tell us.