Kodi is open-source software that debuted in 2003. It allows users to play and view videos, music, podcasts, and other digital media files from local storage and the internet. Right from its inception, it has gained a lot of fans due to its largely customizable layout. It has an unimaginable array of content available for all cross-platform streamers out there. But if you need to cast Kodi to a TV or a bigger screen using Chromecast there is a little workaround to make it possible. Let us see how to install Kodi on various operating systems and connect them to Chromecast.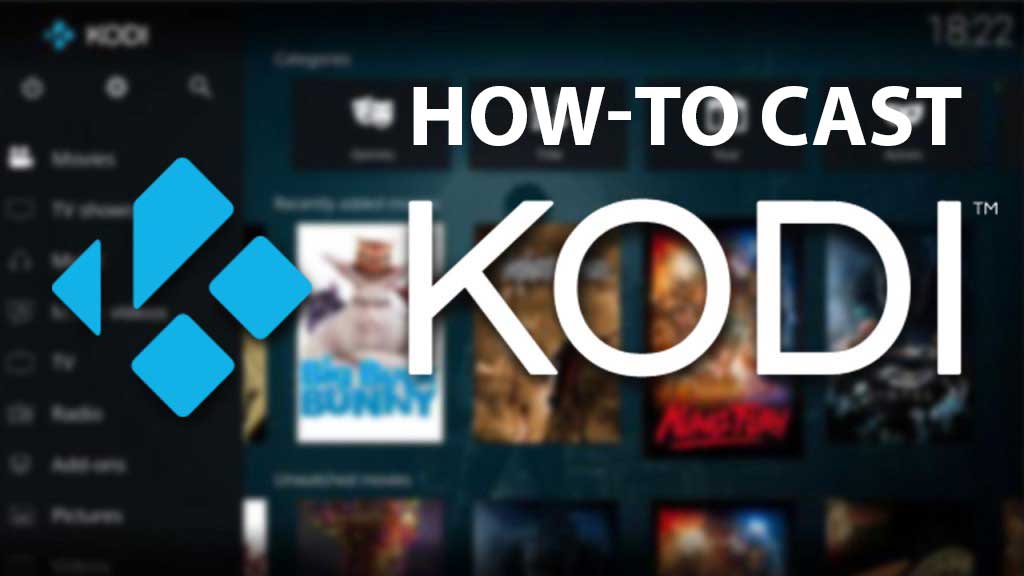 Steps to Cast Kodi onto Chromecast from Android phones/ Tablets
Kodi is well integrated into the Android ecosystem since Android itself is an open-source operating system. To cast Kodi onto Chromecast using Android, do the following:
Easiest Method: (Android screen Mirroring):
Pre-requisites:
An Android Phone with the Kodi app installed.
TV with HDMI port and a Chromecast.
Steps to cast Kodi on TV
Open the Settings App on your Phone, and Search for Connected devices. In some phones, this wireless casting option will be under Screen sharing.
Once you locate it, Select the cast option in the connection preferences tab. Make sure you enable the Wireless Display option from the three-dotted drop-down menu in the top right corner.
Now select the TV to which the Chromecast is connected, appears.
The device is connected to the display and now you can open the Kodi app and play the contents on the TV.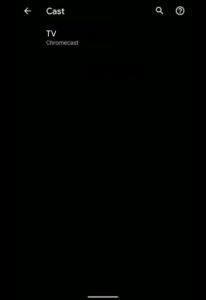 Note: If for some reason, Miracast(Wireless Display) is not enabled on your device by your OEM, then you can always download the Google Home App and follow the same steps as above. (Select the "Cast to Screen/Audio" from the menu on the left.)
Related: How to cast on Samsung TV [all methods]
This above method is Android screen Mirroring. If you don't find the above method effective, you can use a more robust method by following the below.
Cast Kodi using File Manager
Pre-requisites:
An android phone with a File Manager and a Localcast App installed.
You should have a TV with an HDMI port and a Chromecast.
The PlayerFactoryCore.xml File.
Steps to Cast
Download the PlayerFactorCore.xml file mentioned above.
Open File Manager and select "Show Hidden Files/Folders" option in settings.
Now go to Android > Data > xbmc.kodi > files > .kodi > userdata  and paste the file.
Now, Launch the Kodi app on your smartphone. If the file was copied correctly, Kodi will launch the LocalCast app as mentioned above, and show the list of connected devices. Choose the screen with which Chromecast is connected. Now you can cast the contents of Kodi to screen.
This method is integrated into the Kodi app unlike the above method and works seamlessly in Chromecast as well.
Casting Kodi from Windows PC using Chromecast
Kodi on Windows machines is easy to work with. To install Kodi and Cast it to Chromecast from Windows PC, do the following:
Pre-requisites
Download and install Kodi software on your Windows PC/ Laptop
A TV with an HDMI port and a Chromecast.
You should have Google Chrome Browser installed on your PC or Laptop.
Steps to Cast from Windows PC 
Open the Google Chrome browser.
Click on the three-dotted menu in the upper right corner.
Select the 'Cast' option.
Now, select Cast to and select the Device to which your Chromecast is connected.
Now, in the drop-down menu Sources, Select the 'Cast Desktop' option. This will cast the whole screen on the TV.
Now open Kodi and play the contents.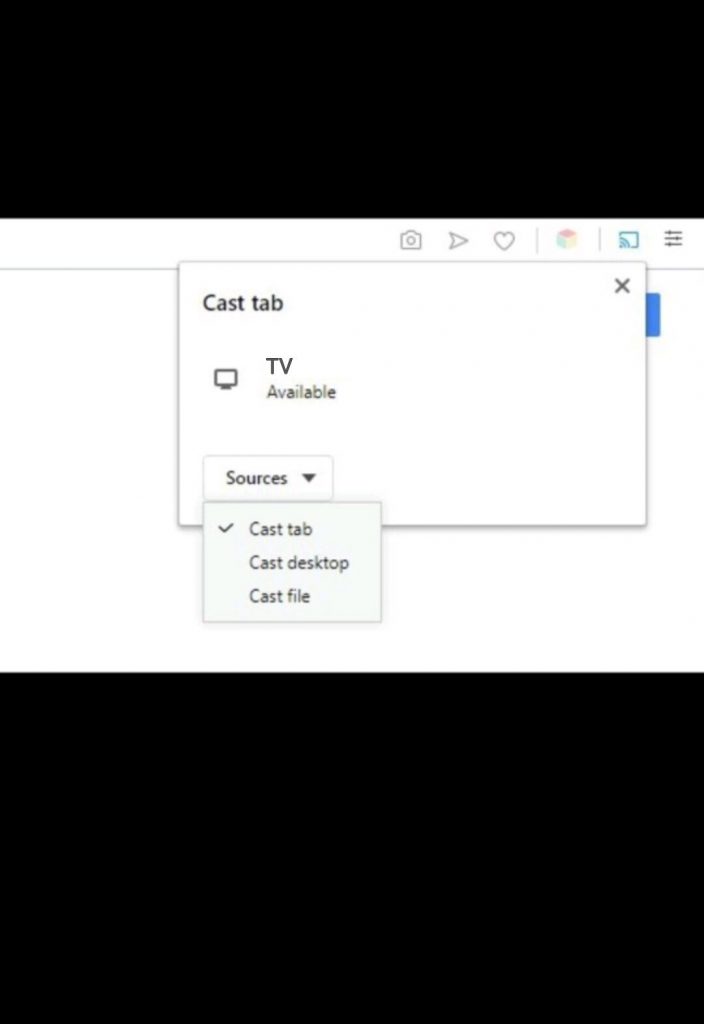 As far as Windows Machines are concerned, this is the best effective and simple method to cast the Kodi's contents to the screen. Since Google Chrome is integrated with the cast feature, it can cast the contents to the Chromecast easily when the whole desktop is casting.
Related: How to cast Netflix on Chromecast?
Casting Kodi to Chromecast from Mac OS:
Pre-requisites:
Download the Kodi for Mac OS from here.
There are two methods
If you want to cast the contents from your Mac OS, you can use the above method to cast it using the Google Chrome browser.
You can also use third-party apps like Reflector3 which turns the device into a Miracast Receiver.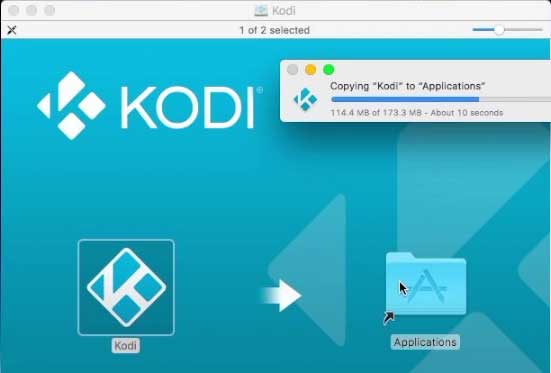 Casting Kodi to Chromecast using iOS devices:
Casting Kodi from iOS devices isn't that easy since Kodi is still officially not supported by the developers. Hence, we won't recommend any third-party app store workarounds as Apple may blacklist the application from time to time and the method may soon become obsolete.
Hence, we don't want to recommend a method that could potentially void the warranty of your iPhone as Kodi recommends Jailbroken devices for official Kodi app support. However, some developer releases are available as well. Hence, if you are an enthusiast and really don't care about warranty, you can try this method. You can visit here to download Kodi.
However, if you are desperate to cast Kodi from an iOS device, you can follow the workaround below. But you may need an android device for this.
Pre-requisites:
An android phone with Yatse app installed.
An iPhone with Kodi app installed. Visit the link given above to download.
A TV with Chromecast connected.
Related: Difference between Chromecast vs Miracast: Battle between streaming services
Steps to connect:
Open the Yatse app on your Android phone. Go to settings and unlock the full version.
Now open Kodi on your iPhone and connect it to Yatse on Android.
Now play the content from Kodi on iPhone.
Press the Play Button on Yatse to connect it and play the contents.
Now you can connect the Android Phone to your Chromecast and play it.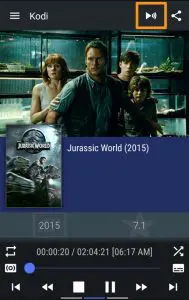 As we already mentioned, this method is only for desperate enthusiasts of iOS. To sum it up, Kodi is more seamless when it comes to Android and Windows devices. We hope you connect and stream your Kodi to Chromecast. Let us know how it went in the comments below.