Almost every desktop browser offers the ability to open PDF docs. Many browsers will often open the file instead of downloading it. It can be an inconvenience for someone who wants a different software to open them. So in this guide, we'll show you how to disable the Google Chrome PDF Viewer. Simply disabling the feature won't help you with the problem. You have to set your favorite PDF viewer as the default one. Otherwise, Chrome will keep on irritating you forever.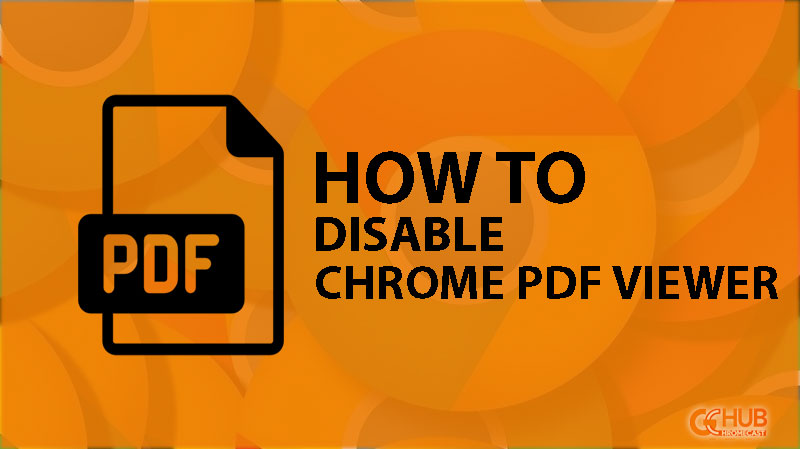 As we said, most desktop browsers offer a PDF viewer with limited features. However, these PDF viewers can come in handy to instantly open PDF files from the web. Sadly, they can also become annoying for someone who wants more than viewing PDFs. Say, for example, Adobe's Acrobat Pro DC is an excellent tool for creating, viewing, and editing PDFs. Chrome can get in your way while trying to open the file with the Acrobat reader. So let's look at how we can get over this.
Steps to Disable Google Chrome PDF Viewer
Disabling the PDF viewer is straightforward and works like a charm for any desktop OS. Follow these given steps.
Open Chrome on your PC and click on the 

menu icon (3 dots)

 at the 

top-right corner

.


Open settings in Chrome

Click on 

Settings

 and select the 

Privacy and security

 tab in the newly opened window.


Go to Site settings

Click on 

Site settings

 and scroll down. Expand the 

Additional content settings

 where you'll find controls for

 PDF documents

. You can click on it to choose what Chrome does with PDF files.


Choose what to do with PDFs

By default, 

Open PDFs in Chrome 

will be the active option. You can change it to 

Download PDFs

 to prevent Chrome from opening PDFs.


Disable Chrome PDF Viewer
Now that we have stopped Chrome from opening PDF files, Chrome might still confuse you by downloading the document you already have on your PC. Chrome is still the default application to open PDFs on your device, and we have to change it. Follow the steps that feel relevant to you.
Change default PDF viewer
Windows
The easiest way to set the default program for a file type in Windows is to right-click on the file and choose the program from the 

Open with

 menu.

You should click on Choose another app, even if your preferred app appears in the recommended list.

You can select the program. Tick the 

Always use this app to open the .pdf files

 option before hitting 

Ok

. 
Mac
The steps are somewhat similar to Windows. 
Right-click on any PDF file and click on 

Get Info

. Click on Open with and choose your preferred app. Tap 

Change All

 and confirm your action by hitting 

Continue

. 
Ubuntu
Linux users can consider Ubuntu as a reference. However, the steps might have significant differences in other Linux distros.
Right-click on the file and select Properties.
Go to Open With and choose the app of your choice.
Hit Close once you've chosen the app.
If you have any problem following the steps to disable the Google Chrome PDF viewer. Then do tell us via comments below, and we will try to get you a solution.