Chromecast with Google TV came as an upgrade to the Chromecast last year. The dongle featured all that was good there in the Chromecast and much more. It came with a dedicated remote with dedicated voice assistant key. The device competes with rivals like Fire TV Stick, Roku Premiere and Apple TV. Last week these devices suffered from a kind of "Wi-Fi Sickness", and now the users are reporting an even challenging bug. Don't freak out if you get hit by this one, there's a fix. But first, let's have a look at what the data corruption error is.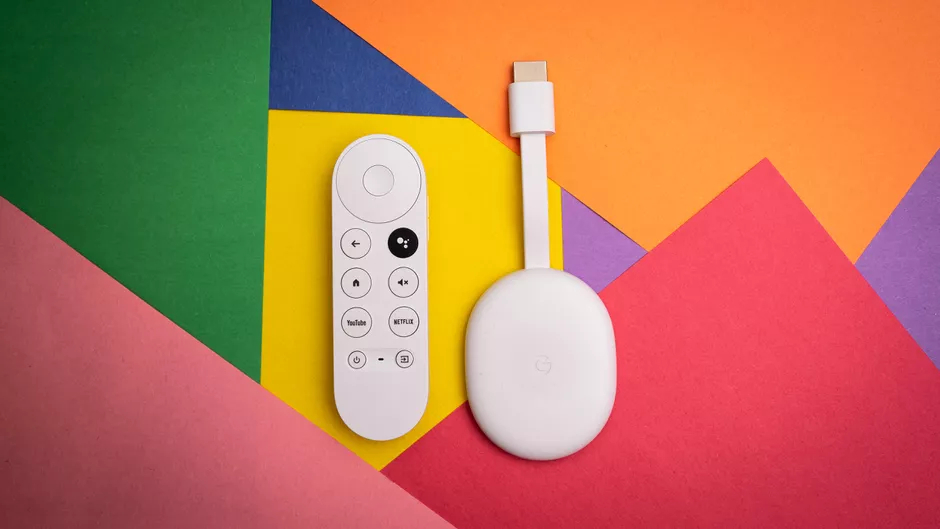 Last week, users encountered a bug in which the Wi-Fi turned off automatically. And now users have started reporting that they are confronted with a message when they turn on the device.
What is Chromecast with Google TV Data Corruption Error? 
The message is displayed in a recovery menu. If you know anything about Android recovery menus, then you know that, you can't use anything but the physical buttons present on the device. Since the Chromecast with Google TV is an Android device down to its core, so you can't use the remote or any voice commands to bypass the error. Some users have it took the matter into the social media and shared screenshots of the error.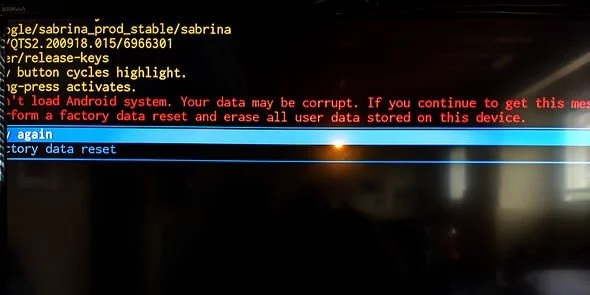 As we can see from the picture, the error has all those scary phrases like "Can't load Android system" and "Your data may be corrupt". Also, there are only two options to choose from, Try again or, Factory data reset.
How to Fix it?
No one wishes to lose their data. So the first thing we could try is "Try again". And this worked for most users. But how do you select it?.
As said earlier, the recovery menu in Android is operated using the physical buttons. And yes, the Chromecast with Google TV does have a physical switch. The button is located at the back of the device. It can be used to navigate the menu or select the desired option. 
Press the button to highlight the option (

Try again

 in our case). 

Press and hold the button to select the option that is highlighted. 
Make sure you select, Try again. This will restart the device and fixed the error for most. However, if you're still greeted with the same message, you are left with no other option but, Factory data reset. Even if you do that we don't think you'll lose your data (at least not all of it). Most of your preferences will be backed up to your Google account.  
Chromecast with Google TV is one the best streaming devices out there, and Google should be a bit more cautious on these bugs if they aren't planning on shutting it down.