Your ISP router is the key to the internet at your premises, and any issue with the device or its configuration may result in internet disconnectivity. Similarly, if there's an issue with WiFi Connectivity or overall internet access on Comcast's Infinity network, then here's our guide to reset the Xfinity Router in an easy way.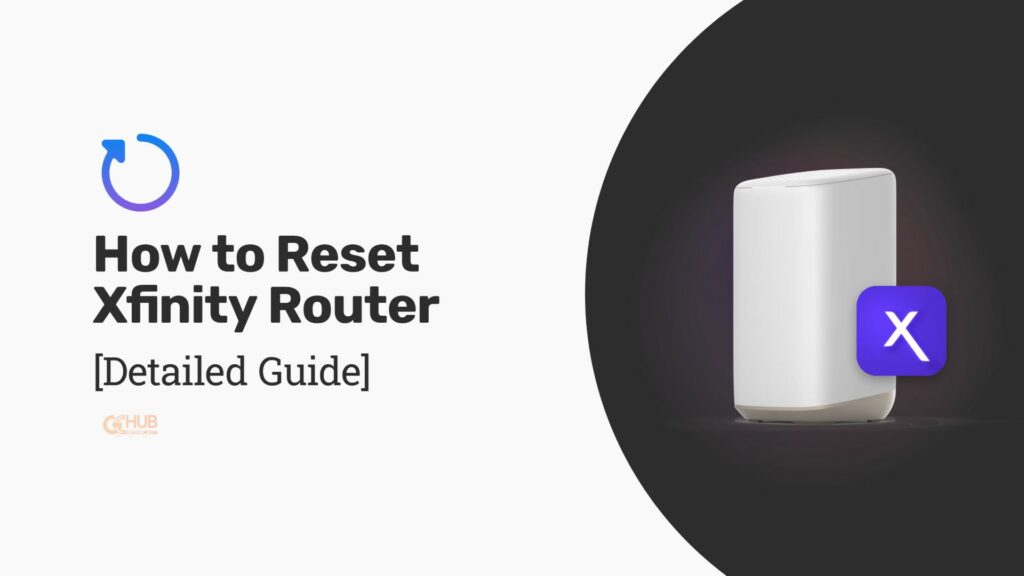 Must See: The Ultimate Comparison: Comcast Xfinity TV vs YouTube TV
There could be many issues that could be barring the user from accessing the internet. But, if you have tried everything else, then, resetting the Xfinity Router is the only option left. Otherwise, the user can always call Xfinity support for a proper resolution. However, it is always advised to first restart the Router, or try some troubleshooting steps before settling for the reset.
There are multiple ways to reset the Xfinity router, and both are quite straightforward. We will discuss each way one by one in detail. So, without any further delay let's see the process.
Reasons to Reset Your Xfinity Router
There are several reasons why you might need to reset your Xfinity router. These include:
Connection Issues: If you're experiencing slow speeds, frequent disconnects, or no internet access at all, a reset might help.
Security Concerns: Resetting your router can help eliminate any potential security vulnerabilities that may have arisen.
Configuration Problems: If you've made changes to your router settings and they're not working as expected, a reset can revert them to default.
Before proceeding, make sure you're using the Xfinity Router, and not any third-party Router. The below guide will only work for the Xfinity Routers. For others, the context would be the same but the steps might differ.
Ways to Reset Xfinity Router
Note: Resetting Xfinity Router would result in the deletion of all your settings, WiFi User name and password, etc. Upon resetting, the user needs to set up the Router.
Method 1: Reset Using the Physical Button
There's always a reset physical button behind the router to manually reset the device. For Xfinity Router, there's also a Physical Button.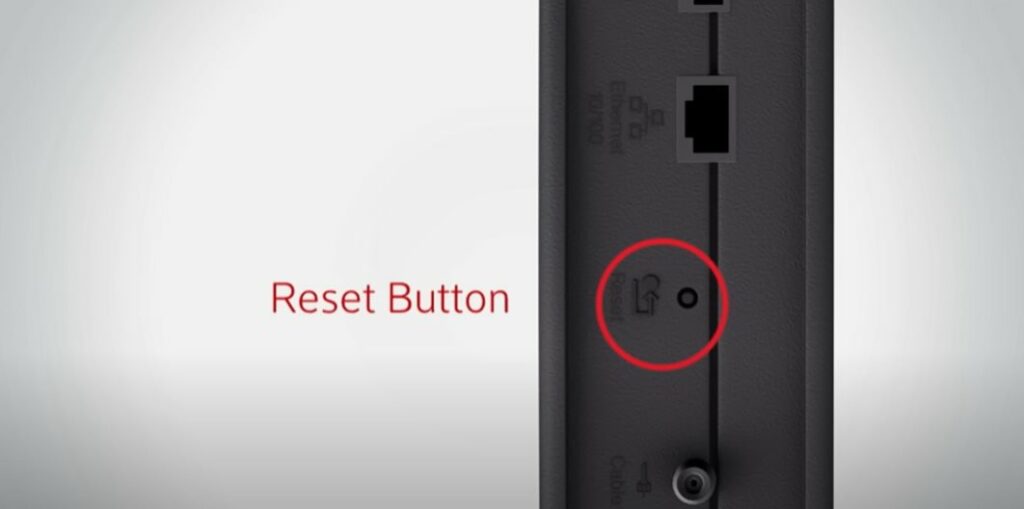 Locate the Reset Button on the Router.
Pick a non-metallic pointed object like a pen or toothpick.
Press and hold the pointing object against the Reset button for 30 seconds (Until all LED lights go off).
In case, you have some other model that doesn't have a Reset button, then press and hold the WPS button for 30 seconds.
Release the Reset Button and wait for some time.
Voila! The Router has Reset.
Now, the user can change settings, and enjoy the internet services from Xfinity.
Method 2: Using The Web Browser
It is the first and foremost way to reset if the router is not accessible easily. Let's start without further ado.
1. Open your favorite browser, and type in your router address which is usually 192.168.0.1 or 10.0.0.1.
2. Once on the login page, enter the Username and password. For Xfinity, the default credentials are:
Username: admin
Password: password
The letters are case-sensitive.
3. Now, navigate to Troubleshooting > Reset/Restore Gateway. There are multiple reset options and you can use them depending upon the settings you would want to reset.
RESET
RESET WIFI MODULE
RESET WIFI ROUTER
RESTORE WIFI SETTINGS
RESTORE FACTORY SETTINGS
4. Upon selection, the device will take some time to reset.
5. After 30-60 seconds, the device will restart.
5. Reset Completed.
These are a couple of ways to reset the Xfinity Router if you're having issues with the working of the overall device.
What to Do After the Reset
After the reset is complete, you'll need to:
Reconnect Devices: Use the network name and password you noted earlier to reconnect your devices.
Check Settings: Ensure that your router settings are back to default if you don't want any custom configurations.
Tips for Preventing Future Connectivity Issues
Regular Reboots: Schedule periodic reboots to keep your router running smoothly.
Firmware Updates: Keep your router's firmware up to date to ensure optimal performance.
Secure Passwords: Use strong and unique passwords to prevent unauthorized access.
Related:
So, it is not a difficult task to reset the Xfinity Router, the user can easily perform the task. However, if you do have problems then Xfinity support is a call away.