In this guide, let us know how to use Chrome flags to check out new features on the Chrome browser. The Chrome flags when enabled lead your way to a more interactive browsing experience. Usually, on the basic version of Chrome browser that you use you do not see these other hidden features.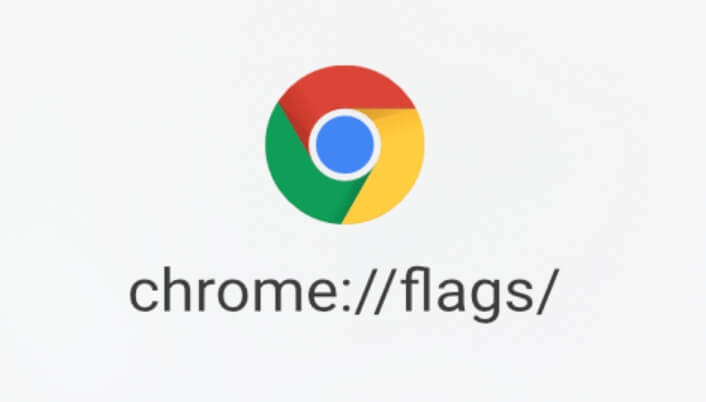 You need to manually use the Chrome flags to enable the features which could help. Usually, the developers of Chrome have not deployed it for the general public as they are still working on developing and augmenting these features. While the work is going on these experimental features, you can try them out.
Are the Chrome Flags supported on all platforms?
Yes. Irrespective of whether you are using Android OS, iOS, macOS, and even Linux, Chrome flags are available on all operating systems.
How to Enable Chrome Flags?
Accessing the hidden features is just one URL away. Here are the steps for you.
Open the Google Chrome browser on any device that you are using.
Now, head over to the browser's address bar and type chrome://flags
Press enter.
The Chrome flags page with all the hidden features will appear.
There will be two tabs namely Available and Unavailable. It is under the Available tab you will find the experimental feature which you can enable and try out.
Enable Experimental Features on Chrome
Make sure you are under the Available tab.
Navigate to any experimental feature.
Click on the drop-down element beside the feature. It would be set to Default.
Select Enabled from the drop-down menu.


On the other hand, if you ever want to disable any of these experimental features, follow the same steps.

Type chrome://flags in the browser's address bar.
Now go to the available tab and navigate to the experimental feature that is creating a problem for you.

In the drop-down menu, select

Disabled

.
The need to disable an experimental feature would arise because of bug issues. As I said previously, these features are often under development and may not be stable. You may end up facing issues like Chrome crashing, downloads getting stuck, and the experimental feature not working. Unless you have actual usage of any of the features still under development, enable them at your own risk.
So, this way you can enable any of the available experimental features on the Chrome browser. Before you can use the features, you have to relaunch the Chrome browser to integrate the new feature you just enabled.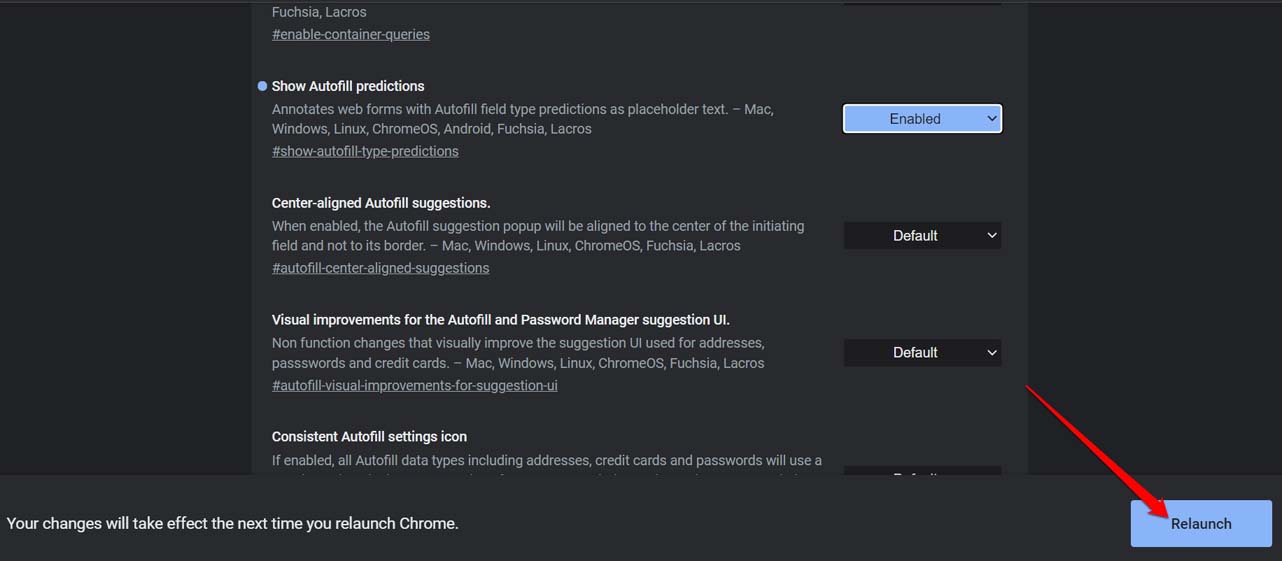 Google Chrome is synonymous with interactive, simplified, and organized web browsing. Knowing how to use Chrome Flags to check out new features on the browser will make the browsing experience more useful. Some features may be in the development mode and stutter here and there. Still, they are a great way to check the potential of an otherwise simple Chrome browser.