Google is a data-driven company, and they've been grabbing user data by any means since its inception. Most of which they collected under the label improving the overall user experience. However, users are becoming cautious about every bit of information they share while using a service. The ongoing dispute between Apple and Facebook is just one example of it. Google seem to have realized the impact of this and is constantly trying to grab the user's trust. And now the new Privacy Guide for Google Chrome has gone official.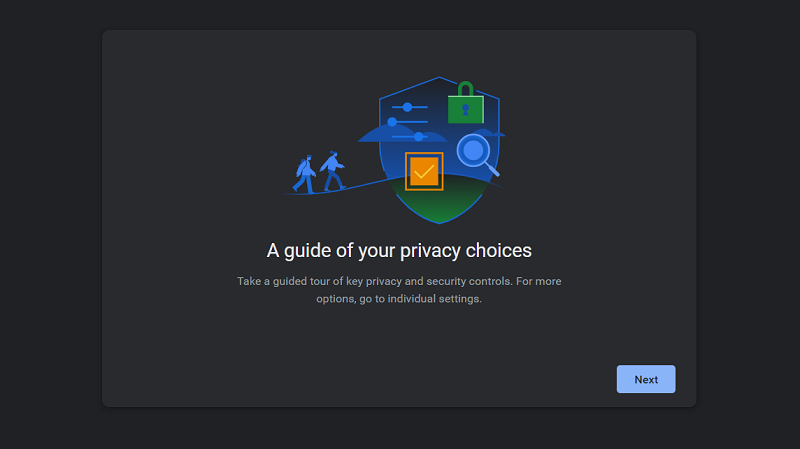 It can often be challenging to understand the Term & Conditions of almost all software and services. Many won't even consider reading the first paragraph. They just blindly agree with them. Recently, Google has bought up several improvements to Chrome related to user privacy. The new Privacy Guide is a huge step forward. The feature will help the user better understand the impact the browser and its various functions have on the privacy of the user's data.
Privacy Guide for Google Chrome: All you need to know
To put it simply, the new Privacy Guide for Google Chrome presents all those boring texts and documents that you agree to before using them neatly and interactively. The user can quickly grasp the impact a feature of the browser will have on their data. The new Privacy Guide is available for Desktop users of the browser. Simply go to Settings > Privacy and security and tap on the new card labelled Privacy Guide.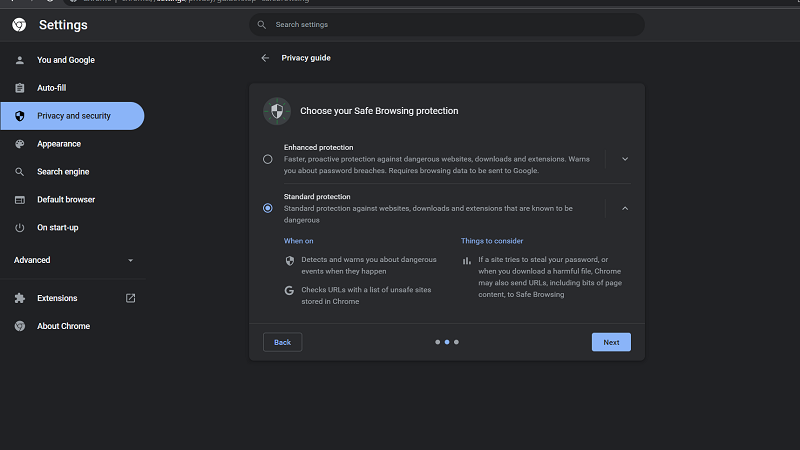 Tapping on it will give you a well-organized guided tour. The tour will walk you through various privacy-related settings and features of the browser. For example, the Enhanced protection and Standard protection settings are associated with protection from harmful websites and links. However, the first of the two needs more access to the user's history which will be sent to Google's servers for verification purposes. This is explained in a well-formatted manner in the new Privacy Guide of the browser. 
The user also doesn't have to take the tour on a single stretch. Google will roll out the Privacy Guide to the first 100 Chrome users, and the rest can expect it in the coming weeks. Android users can try out the feature by enabling it from Chrome flags.