FCC (or Federal Communications Commission) is an independent agency that regulates communication in the US. This includes radio, television, satellite, wire and cable. The agency is responsible for approving electronic devices, including TV sticks. In July 2020, FCC approved a Mi TV Stick with the model number MDZ-24-AA. A year later, a new Mi TV Stick (2021) with model number MDZ-24-AB surfaces on FCC with similar specs to its predecessor.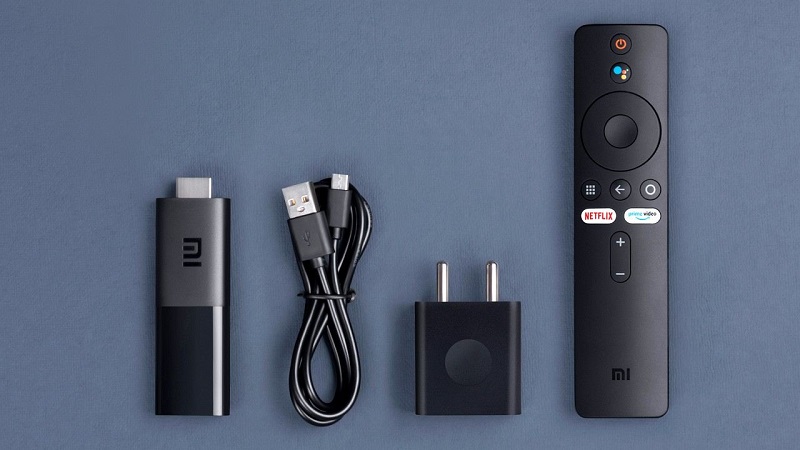 As we said, the specs of the new Mi TV Stick 2021 is similar to that of its predecessor, the Mi TV Stick 2020. Literally, the only difference the leak indicates is in their model numbers, MDZ-24-AB and MDZ-24-AA. So we believe Xiaomi might be refreshing the old model to a new one.
New Mi TV Stick surfaces on FCC.
Leaks from FCC reveals the new Mi TV Stick will be using the VHT80 channel to reach a maximum data rate of up to 433.3Mbps. The device also has support for other Wi-Fi channels and supports dual-band Wi-Fi. The new Mi TV Stick will draw a maximum of 5W power using its included power adaptor.
The above snapshots of the new Mi TV Stick will help us distinguish it from its predecessor. Apart from that, the device appears to be an exact replica of the older model with a dimension of roughly 100mm x 25mm. The newly added FPC Antenna of the Mi TV Stick 2021 won't go unnoticed. It was also mentioned in the FCC listing of the product.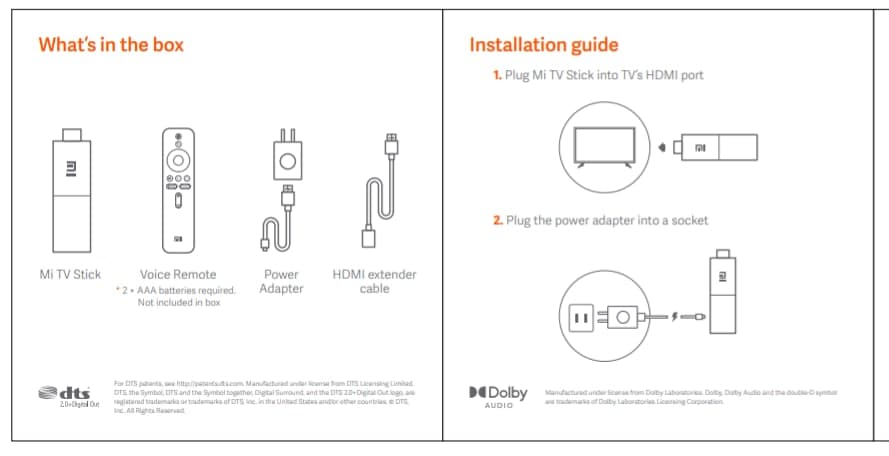 As before, you'll be getting the required accessories when you buy the new Mi TV Stick. Inside the box, you'll find the new Mi TV Stick 2021 along with its 5W power adaptor (5V-1A), an HDMI extender cable, a Voice controllable Remote for controlling the Mi TV Stick. You'll also find the 2 AAA batteries that go into the remote. Setting up the device will also follow the same steps as before with minor tweaks in the UI. 
A product approved by FCC will likely be brought into the market unchanged. So we expect the device at launch will be the same we saw on FCC. Support for features like 4K streaming and HDR still remain a mystery as these features were never there in the Mi TV Stick 2020.