The ongoing COVID-19 crisis has toppled all industries from Engineering to Entertainment, including the Anime industry, which is struggling to handle the situation. The most popular Netflix Anime Re:Zero Season 2, expected to be aired in April 2020, has been postponed again due to this situation.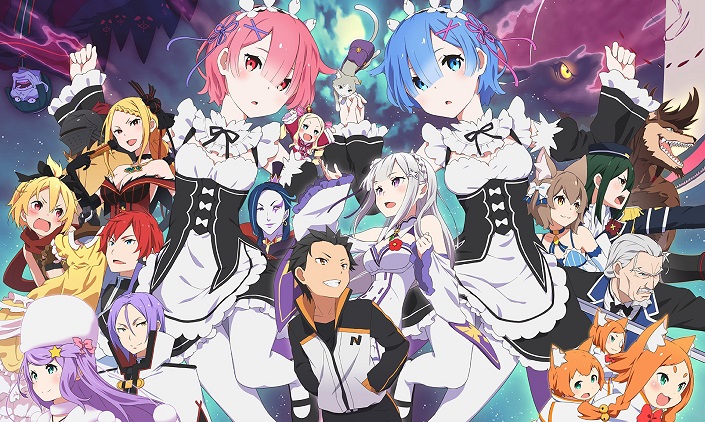 Re:Zero, a popular Anime Series has a lot of fans from around the globe. Right from its inception in 2010 up till the airing of Season 1 in 2016 on Netflix, it has garnered a wide range of audiences in all generations. Season 1 was wrapped in 2016 and since then, a few director's cut videos have been released now and then. It has been four years since season 1 and the fans can't wait for the follow-up. The trailer of season 2, termed "Re: Life in a different world from Zero", was aired more than a year ago. 
Re:Zero Season 2 Delayed
Going into the details, Re: Zero team officially released a statement, explaining the situation and reasons for the delay. The statement read, "We thank you for your continued support. We had initially planned to air Phase 2 in April 2020, but due to the ongoing COVID-19 situation, we have to delay the start of the broadcast. We are currently planning to air the show in July 2020 and will keep you posted on our website and social media. We apologize for the inconvenience caused and thank you for your understanding".
It must be noted that the release of Re: Zero's opening and ending theme CDs have also been delayed. The opening song titled "Realize" by Konomi Suzuki was scheduled to release on May 13, 2020, and is now pushed to August 26, 2020. The ending theme "Momento" by Nonoc will drop on September 2. 
Related: Chrome OS 80 brings Gestures and Multiple Quick Setting pages
Re:Zero- The Backstory:
For starters, Re: Zero is an Isekai(Parallel world) based Anime series based on a Japanese Novel, written by Tappei Nagatsuki. The novel sold 3 Million copies altogether. This novel was later illustrated by Shinichirou Otsuka and was published on Shosetuskani Narou(Japanse novels publishing site).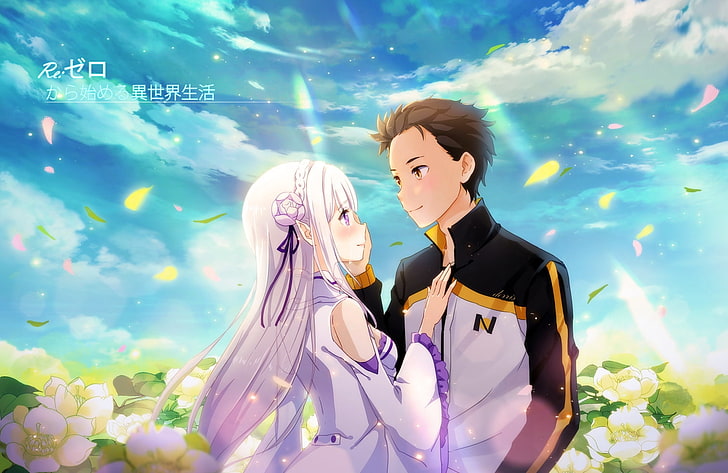 The Story begins with a boy named Subaru Natsuki. He is an ordinary person who is a hikikomori(Avoid Social contact) and plays video games. He gets summoned to another world when he comes out of a convenience store one day. Unclue of what is happening, the story revolves around him discovering his abnormal power of "Return by Death," which enables him to reverse the time by dying. He gets acquainted with a silver-haired half-elf girl, Satella who is Emilia from the future who traveled to the past, acquired the gene of the Witch of Envy, and got trapped in the past. Season 1 had 25 episodes aired, and the series quickly became widely popular due to a fantasy world simulated by the writers. It enabled the viewers to imagine a world where they can fulfill their desires that they can't in the real world.
Related: How to cast Netflix on Chromecast?
Season 2 – Expectations
With the season 2 being announced earlier, and now getting delayed, fans must be disappointed for sure. Nonetheless, its great news for Anime fans since the Series, which had a lot of uncertainties of coming back from 2016, is being given a lot of attention amidst an on-going crisis. Season 1 ended with Natauski getting trapped in the parallel world.
Hence, the next season might kick-off from where it left as the recently launched teaser, and posters point to the same. Primarily, the first season was dubbed and released on Netflix and going by the hype. We can very much expect the next season also to be released in the streaming platform.