Chrome, the popular web browser powered by Chromium Engine is a gold standard when it comes to security features on a browser. To strengthen the security even further, Google will be rolling out a new version of its Chrome web browser that will automatically load all URLs via the more secure HTTPS protocol.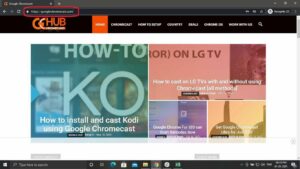 Must See: How to fix Wifi turning off issue on Chromecast with Google TV
For the unversed, if a URL is typed into the Chrome URL bar without explicitly including the HTTP/HTTPS prefix, the browser will load the domain via HTTP. For instance – typing in websiteexample.com will take the user to http://websiteexample.com now. Note that, once the new update kicks in, Chrome will redirect all the URL queries to the corresponding HTTPS address (e.g. https://websiteexample.com), provided the website supports the newer protocol.
Points to Ponder: HTTPS (or Hypertext Transfer Protocol Secure) is the modern, more secure iteration of HTTP (Hypertext Transfer Protocol). It uses TLS (Transport Layer Security) encryption to secure requests and responses, instead of sending information in plaintext.
As per a tweet from Emily Stark, who is an Engineer at Google, the change will be visible for a portion of users with the Chrome 89 update. If everything goes well, the change will be made permanent and available for everyone starting from the Chrome 90 update.
The new security-focused change would definitely help to strengthen the already existing security features on Chrome. What do you think? Lastly, if you'd like to have a track of the Chrome releases and the new features, you may take a visit here regularly.
Also Read: Tab Groups debut on Google Chrome for Desktop stable channel