Miracast is a wireless streaming technology that has become the necessity of every user these days. It is a wireless display standard that mirrors the display of different smart devices to a television or other compatible host without the need for any physical cables or adapters. It is present almost on most of the laptops or Intel-powered products. Recently, Roku extended support for Miracast devices.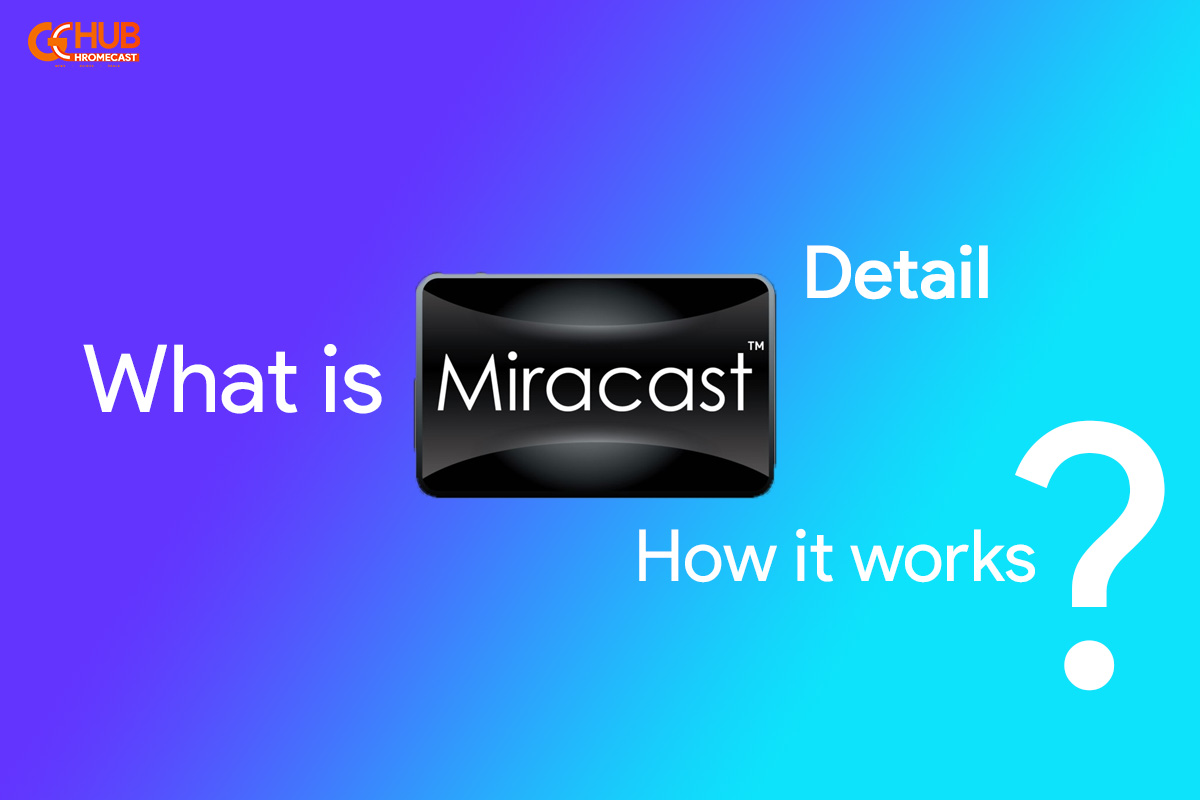 What is Miracast?
The advent of different screen devices in the present era has led to the evolution of wireless casting services. Miracast service is quite popular in the business, education, and entertainment sector. The salesperson and people from the business community often use the new technology to project something on a big screen without the hassle of connecting DVI or HDMI wire. It has even facilitated the students and teachers up to a great extent. In our today's guide, we will give you a full overview of the Miracast technology. We will even talk about how to use it, and what are the advantages and disadvantages.
It enabled wireless screen-casting in an easy manner without relying on external hardware or software. Miracast support is present on board if you're using Intel or other partnered company motherboard and compatible processor.
How Miracast Works?
Miracast is a technology that is weaved along with the motherboard and enables casting by establishing a WiFi network of its own using Wi-Fi Direct standard. It is even termed as the "HDMI over WiFi". Miracast setup peer-to-peer connection or we can say it creates its own WiFi network. The sender becomes Miracast source and the other device becomes Miracast receiver.
It does not need any external network or connection in order to work. Miracast can independently work if two devices support technology. It is an exceptional technology that unclutters complexities and provides uncomplicated ways to connect and mirror displays.
Benefits
Easy To Connect – Miracast offers hassle-free connectivity across the supported devices. The users can connect without even any external connectivity. It's just a few taps of work before mirroring or casting on other devices.
Reduces Cost – Miracast does not require any additional hardware or software which substantially reduces the expense of separate hardware including cables and adapters.
Saves time and effort – Miracast swiftly replaced the cumbersome primitive way to connect two displays which involved too much time and effort. It's a boon for the educational institutes, corporates, and other institutes that rely on casting.
Saves Bandwidth – Casting a display over the network takes a lot of bandwidth and even the quality depends on the speed of the network. It also involves some barries
Quality – It can cast or mirror the primary display up to 1080p HD video and 5.1 surround sound.
Security – The connection is created between two machines via WPS. It is further secured with WPA2 security certification programs.
Cross-Platform Compatibility – Miracast support is present for Windows, Linux, Android, and BlackBerry Operating Systems.
Miracast Vs Google Chromecast Vs AirPlay
These are three different wireless display technologies that have their different pros and cons. However, Miracast is quite different from the remaining two options as both require separate hardware to operate. But, Miracast support comes on almost every Windows and Android device.
There are several other differences between these devices and technologies. You can head over to our Miracast vs Google Chromecast guide over here. Moreover, here's the difference between Chromecast and Android TV.