Google Chromecast is the world's most popular streaming stick. Although its very simple to set it up on your TV and after that, you can cast your content on the bigger screen. But sometimes users got problems connecting their devices with chromecast. If Chromecast is not showing up on your Device and wants to fix this, then you're on the right page.
There are various issues that can prevent Google Chromecast from not showing up on your device. First check your TV is ON, Ensure that Chromecast is also ON and Ensure that the TV is set to the input for the Chromecast. If the problem still exists then follow the solutions given below.
How to fix "Chromecast not showing up"
Make sure both your device and Chromecast are connected to the same WiFi connection.
Restart you Modem/Router
To restart the modem just turn OFF the modem, unplug it for 10-15 seconds. Then turn it ON and try again to connect your device with your Chromecast. Still, if you're not able to connect your device with chromecast see the next solution below.
Reset Chromecast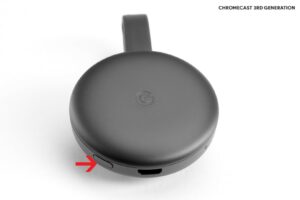 In this, you have to reset the factory settings of Google Chromecast. Just press the button on the chromecast for about 25 seconds unit the LED flashlight begins to flash. You can also read our article on how to reset Chromecast for a detailed guide.
Boost the WiFi Signal
Sometimes the signal of the WiFi router is weak and doesn't reach your Chromecast. So either make your router a bit closer to your Chromecast or use a repeater to boost the WiFi signal.
Update Apps
Sometimes you did not update the apps for a long period. That results in the bugs so update the particular app in which you're Chromecast is not showing up. You can also use the Google Home App to cast your content.
Related: How to Setup/Change Wifi Network on Google Chromecast?
We hope you're successful in connecting your device to the Chromecast following the steps above listed. If the problem still exists then do tell us via comments below. We will try to give you a solution.