Wordle is a very popular word puzzle game playable only on a web browser. It was developed by Josh Wordle but the game was later acquired by New York Times. In this guide, I have covered the 5 best extensions for Wordle on Chrome. Before knowing about browser extensions, let us understand what Wordle has to offer.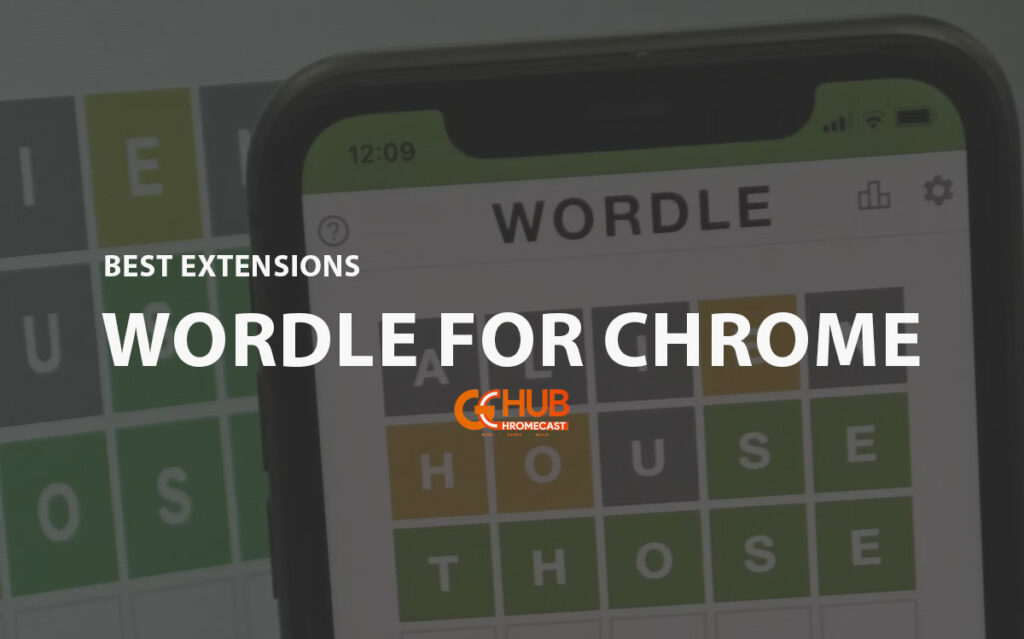 In Wordle, you have to guess a word with five letters. You have to guess it correctly and for which you will get six chances only. You can play the puzzle only once a day. Every midnight the puzzle resets as per your time zone.
Benefits of Using Extensions for Wordle
Extensions as we know provide certain features that assist the user in enjoying the game with ease. Also, these extensions are exclusively for the Chrome browser and you can download them from the Chrome web store. I have included the download link for each browser extension for Wordle.
Best Extensions for Wordle on Chrome browser
Let us get started with the useful extensions that you can try from the Chrome web store.
Wordle Helper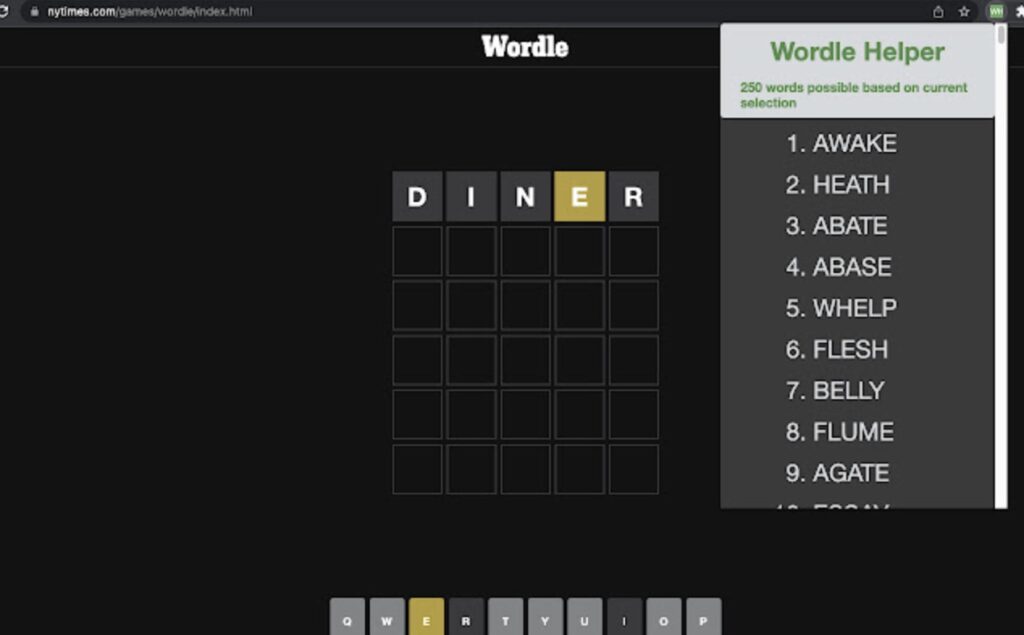 Using this extension will suggest you possible combination of words that may be the answer to the puzzle. Depending on your move the suggestions are generated accordingly. If you think you ain't smart enough then sneak in the extension to lend you a hand in nailing the Wordle puzzle.
Wordle Cracker
As the name suggests, installing the extensions will crack the entire puzzle for you. If you are an absolute newbie trying hard to understand the puzzle, then taking the help of this extension is highly advised.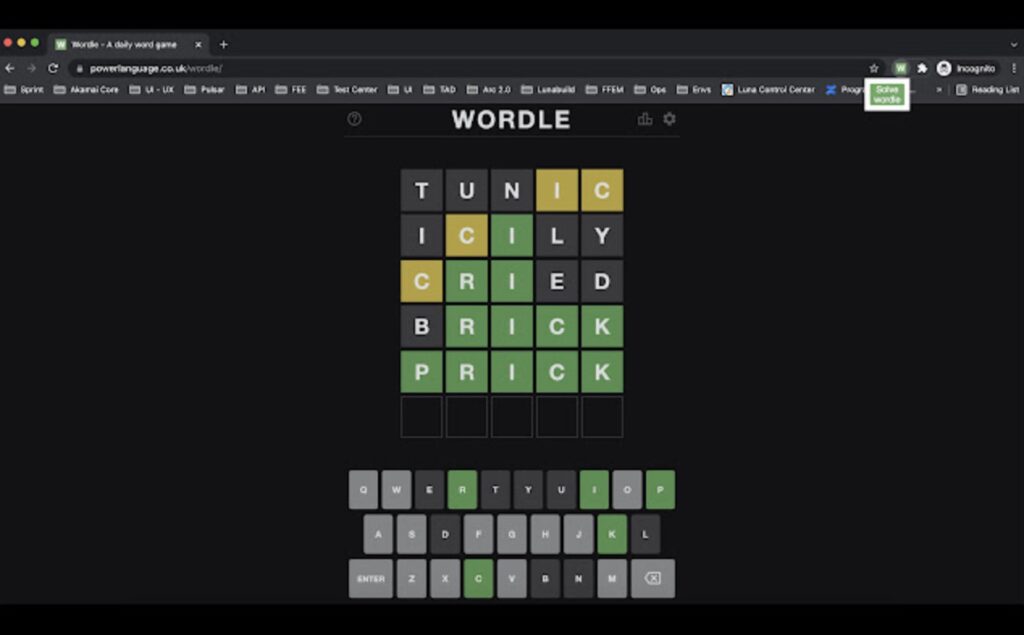 In the long run, once your understanding of Wordle improves, you can crack the puzzle on your own. Till then let the Wordle racker extensions tag along with you.
Wordle Solver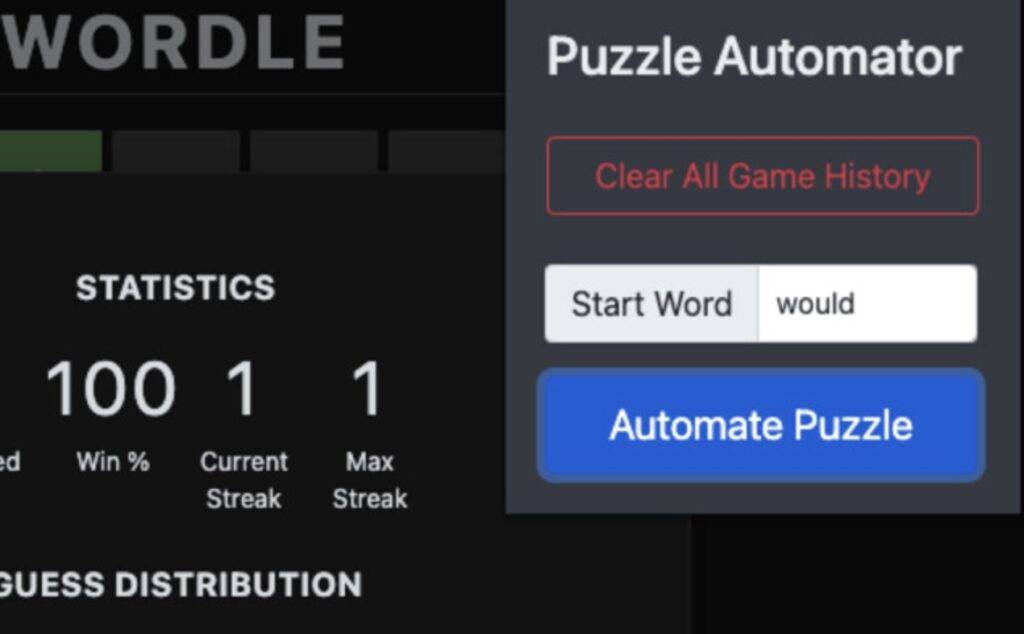 This plugin will automate gameplay on the Wordle website. It is like a comparison between your skillsets in solving the puzzle to that of the PC. The extension uses an algorithm based on an initial word. The computer tries to solve the puzzle. You can observe that and use it to enhance your knowledge.
Wordle for Google Meet
Waiting for that boring office meeting to start on Google Meet? Want to kill some time while waiting for your colleagues to show up for the meeting? Then why not play Wordle and you won't even have to open a new tab?
Wordle for Google Meet will add a toolbar for Wordle on meet.google.com. All you have to do is play on the Wordle icon to start solving the puzzle.
The extension will add a toolbar for Wordle whenever you visit meet.google.com in your browser. You can then click the Wordle icon > click Play Now to start playing Wordle.
Don't worry for your meeting colleagues won't know you were up to solving puzzles while waiting for the meeting to begin. Only if you share your screen and the Wordle is active it will be visible to other participants of the meeting.
Download Wordle for Google Meet
Wordle Day Selector
As mentioned earlier, every day you get to solve only one Wordle puzzle. Doesn't matter if you played well or not, you have to wait until midnight for the new puzzle to be ready. If you are a puzzle master then waiting all these hours is quite a deal breaker. To deal with that Wordle Day Selector extension is there.
Install the extension on the browser and then go to the Wordle website.
There will be a new box in the top left corner of your screen
Enter a number to play the Wordle puzzles.
Wordle puzzles are numbered starting from the day when they were made public. If you enter 30, then you will come across the 30th puzzle that was dropped by Wordle.  In the same way, enter a number and play a different number of Wordle puzzles on the same day without any issues.
Extensions are always helpful to customize an existing app or offer a few features that the original app doesn't provide. In the end, web extensions make the user experience smooth and fun. If you have been knocking your head on the wall over the Wordle puzzles, then you should check these 5 best extensions for Wordle on Chrome.