Google is actively pushing new updates for its products and services to match the ongoing trends and enhance overall functionality. Google Home App is receiving a new nifty feature to Conveniently Search for Nest Devices on your WiFi network. A new Search Bar is now present on the Devices Page which comes open opening the WiFi page.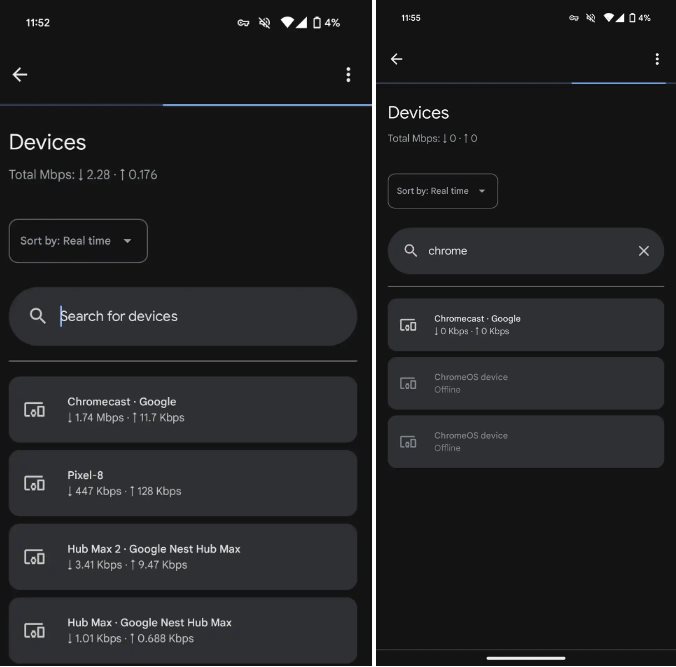 Must See: How to Fix Could Not Communicate with your Google Home Mini
The new "Search Bar" shows the connected and even the offline devices in real-time upon the search. The results start popping once you type the name of the device. All the devices connected to your Google or Nest WiFi Router are shown in the list.
It is now available on Android, but iPhone users seem to wait for some time. The WiFi device search is part of the Google Home 3.9 update.
However, such a feature would also be a boon when looking for several smart home gadgets in the Devices tab of the Google Home app. Google introduced Favourites, but searching is a preferable medium when things are prioritized.
We hope such useful additions be part of future Google Home updates too.
Related: