Google's lock screen widgets for iOS 16 are now available to use on iPhones. iOS widgets are popular shortcuts to execute various tasks or display certain information quickly. There is majority of users rely on Google Apps and use an iPhone. These new lock screen widgets will make their user experience more fluid. Google announced these iOS 16 lock screen widgets on 12th Sept 2022. There are separate lock screens available some of which you can set up for working hours. Again, during your free hours, you can use other lock screen widgets.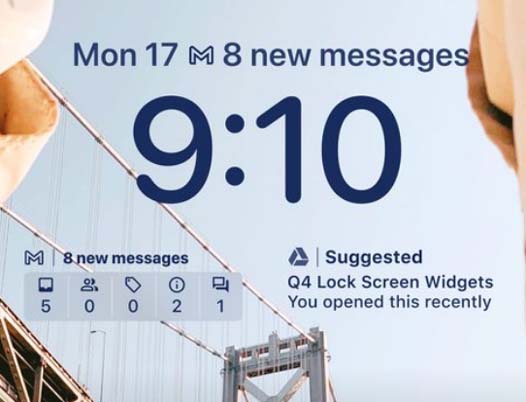 The new iOS 16 Gmail lock screen widget from Google will show you new messages you have to attend to while neatly categorizing them. This will help you to view the emails that are of top priority to you. Other ones you may check later. Similarly, there is an all-new Drive widget, that helps you open a starred file with one tap.
Making your work further easier a separate widget displays the latest news update. Then comes a Maps frequent widget that lays down the details regarding your travel time from Point A to Point B. You can navigate with one tap and begin your ride. There is a separate Maps search widget that can help you to identify eateries, petrol pumps, and malls in your location. This widget is customizable and you can use it right from the lock screen.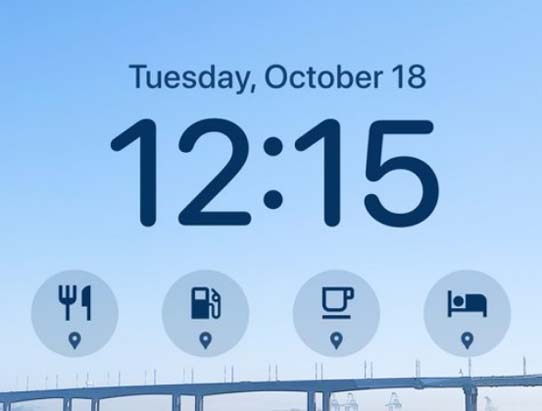 Chrome browser is an important part of Google Apps. It also gets a dedicated widget for iOS 16. It is called the Chrome Lock Screen widget. It offers a one-tap option to quickly browse any website. You can even search using your voice commands. There is an option to go incognito while browsing. To add fun to productivity, you can play the Dino game by accessing it from the lock screen of the iPhone.
Google iOS 16 Lock Screen Widgets for YouTube
YouTube being a prominent part of Google, gets a cool widget with useful functionalities baked into it. You can start watching YouTube shorts, search for any video, and navigate to your subscriptions easily with a single tap.

YouTube Music also gets a separate widget that allows you to search for songs by voice commands. You can just hum out the melody and YouTube Music will present you with the actual song. Futuristic and easy right? You also have access to your recently played playlists.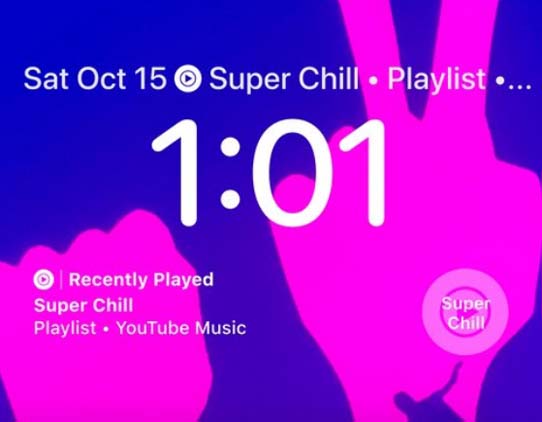 To enjoy the new Google lock screen widgets for iOS 16 you need to update your iPhone to the latest system version. Go to Settings > General > Software Update. Tap on Download and Install to grab the iOS update.